2014 Real Estate In Review
The end of the year seems to be a time of both reflection and forward-thinking. Along these lines follows Team Troy's two-part blog that both reviews 2014 real estate and sets forth 2015 real estate predictions.
Taking a look back on the national level, we saw a generally predictable year. Sales were low, down about 5% across the country. However, we saw an increase in home sale prices and home values, even more so than was predicted. A low housing inventory plays a part in both low sales and the high home prices - a simple case of supply and demand. When it comes to sales, low inventory drives home values up as potential buyers compete for homes in desirable areas. The price per square foot averaged $122 over the course of 2014, and ended on a year-over-year increase.
There was a also some fluctuation when it came to days on the market. This trend follows the typical seasonal ebbs and flows, with spring and summer homes flying off the market in less than 90 days nationwide.
Interest rates continued to be at all times lows, prompting more buyers to consider purchasing a home and current homeowners to consider refinancing. We started the year at around 4.5% for a 30-year fixed mortgage and ended the year closer to 4%.
We are also seeing a lot more new construction across the country for the first time since before the recession, which indicates a healthy housing market.
Locally here in Bothell, WA, our housing market was stronger than the national average. The median sale price was $209/sq ft, or a total sale price of $385,792. This is up from $379,000 this time last year, and beat the national average by 41%.
The northern Puget Sound suburbs are also seeing a boom of new construction this year. With the Bothell Landing Redevelopment Project, Bothell is seeing new condominiums, apartments, townhouses, and single family homes that stretch from Wayne Golf Course to the Bothell Main Street.
Snohomish County's largest proposed housing development, Point Wells, is also inching closer to approval as well. Traffic and environmental analyses are under way on the effects of erecting 3,081 condominiums on industrial land next door to Woodway.

Low inventory, a national trend, was even more drastic in the Puget Sound area. Snohomish County inventory dipped in the first half of 2014 to only 2 months worth, and has slowly edged up the second half of the year to 2.8 months worth of inventory. As a reference point, 6 months of inventory is considered a well-balanced market. The numbers that we have been seeing in our area for nearly 2 years has been bottom of the barrel in terms of inventory, which have been keeping home values high, competition stiff for buyers, and causing a quick turnaround for homes on the market.
In all, we saw a reasonably predictable market this year, and you'll have to tune in to our next blog to find out what's in store for 2015 both on the national level and here in Snohomish County. As your local Bothell real estate professionals, Team Troy is here to help you buy and sell real estate as well as offer advice if you're just thinking about making a change. Let us help you navigate this real estate market with ease: call us today at 206-745-3457 or visit our website at www.nwlistingsearch.com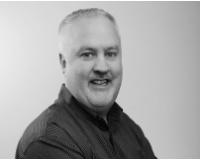 Author:
Troy Anderson
Phone:
206-940-2834
Dated:
December 28th 2014
Views:
776
About Troy: ~Married with 2 children ~Turned grey prematurely ~Fetish for all things Apple ~Urban chicken far...