2015 Seattle Real Estate Predictions
This is part two of our New Year's blog series that both reviews the real estate market for 2014 and makes predictions for 2015. We can start on the national level and then bring it back to our local market here in the Seattle metro area, including Bothell, Woodinville, Kirkland and Bellevue.
Higher mortgage rates: This time next year, the interest rate on a 30-year fixed rate mortgage will be about 5 %. Right now, those loans are trending at about 4%. If you are looking for a lower rate, then consider a 15-year fixed rate. That will most likely result in about 100 basis points lower, which translates to 1 point lower or 3% for a 15-year fixed rate mortgage.
Stabilized home prices: The double-digit increase in home prices seen in 2013 slowed last year, and in its place we are seeing more stable growth. As investors have somewhat retreated from the market, so have the rapid home prices in many markets. Home prices are expected to continue to edge up in 2015, probably in the 5% range.
Return of 3% down payment: New programs are popping up to help more buyers break into home ownership with lower down payments. After the recession, banks tightened up on down payment requirements and qualifications, but Fannie Mae and Freddie Max have announced conventional loan down payment programs that will allow some first-time buyers to secure fixed-rate mortgages as low as 3%.
New Tract Homes: In 2015, we predict that there will be an increase in more affordable homes to try and entice millennials into the market. The "starter" level is aimed at both young people looking to move on from the rental market and to boomers looking to downsize. Don't be surprised if you start to see advertisements for new communities near you.
Seattle ranks among the top 10 markets by the Urban Land Institute. For 2015, it ranks No. 8 overall based on the tech industry, highly skilled workforce and attractiveness to millennials. Seattle ranks No. 17 among the 75 markets for single family housing as well.
While the home values on the national level are expected to rise about 5%, the home values here in Seattle are expected to rise 12% over the next two years. With rents at historically high levels, we would expect that more renters will enter the home ownership market because their mortgage will most likely be less expensive than their rent payment.
The following chart shows the answer to the question, "Is Homeownership Part of Achieving Your Own Personal American Dream." Over 75% of 18-34 year olds are looking to own homes last year, and that number is projected to increase in 2015.
Team Troy has our own goals for 2015, and that includes helping 60 new clients with their real estate needs this year. If you know anyone looking to buy or sell their home this year, feel free to send forward our information: www.nwlistingsearch.com or 206-745-3457. We love referrals!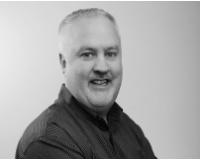 Author:
Troy Anderson
Phone:
206-940-2834
Dated:
January 6th 2015
Views:
546
About Troy: ~Married with 2 children ~Turned grey prematurely ~Fetish for all things Apple ~Urban chicken far...