A Walk Down The Boulevard
Lake Washington Boulevard…newcomers to Kirkland, WA, soon find that it's a daily fact of life. LWB is the route you take to get to State Route 520 and the Evergreen Point Floating Bridge, your closest access to Seattle. While Kirkland does have a Main Street, it is not the main street in downtown. Lake Washington Boulevard is. It originates at Central Avenue, the main east-west access to downtown Kirkland, and runs down to 529, where in magically changes to Bellevue Way as it enters into neighboring Bellevue.

Along this narrow (two lanes!) strip of asphalt lies some of the most expensive and exclusive real estate in the entire Seattle area. When the Seattle Seahawks had their headquarters in Kirkland, before building their fantastic new facility in nearby Renton, LWB was home to some of the richest and most visible professional athletes in America. Names like Gary Payton and Shawn Kemp and Matt Hasselbeck and Chad Brown could be seen jogging down the Boulevard at six a.m., or lunching at The Slip. Even now, five years after the Seahawks left, corporate CEOs and athletes and actors still occupy many of the beautiful homes along the way. Interspersed among the opulence are lovely little vest-pocket parks and a few long-term businesses and new condos and offices have sprouted in every vacant foot of the Boulevard.
The first three blocks of LWB are downtown businesses: DeLille Cellars Tasting Room, The Lodge Sports Bar, The Flatstick Pub, Zoka Coffee Roasters, Bank of America, Sotheby's Real Estate, Bern & Jerry's, Milagro Cantina, Alanya Café, and Anthony's Homeport. Past those, heading north toward Bellevue, are the parks: lovely, pastoral, contemplative David E. Brink Park, with benches and a beautiful lawn, overlooking Moss Bay…Marsh Park, with its public pier and concrete walking trail…and the largest and busiest of the Kirkland waterfront play spaces, Houghton Beach Park, with beach volleyball courts, tiny amphitheater, and its own fishing pier. Just beyond Houghton is Carillon Point, an upscale resort and office complex featuring the Woodmark Hotel and a small collection of exclusive shops, arranged around a central courtyard.
As opposed to every other community that surrounds it, Kirkland is made for walking and, on a sunny spring or summer afternoon, thousands of people stroll down the pretty, peaceful length of the Boulevard, many going all the way down to the tiny uber-exclusive community at its southern end, Yarrow Bay. Even off the main sidewalks, there is an interlocking series of gravel and concrete trails that run literally right on the edge of the water and wind through and even under many of the residences that dot the street. With a stroller, a walker, a wheelchair, or at a fast jog, Lake Washington Boulevard is the main street of Kirkland not because it was designated that way but because people love it. In a city of countless amenities and scenic pleasures, it's one of the most pleasurable places to spend a morning, an afternoon, or a romantic evening with someone special.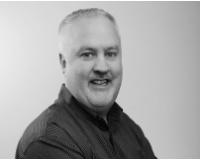 Author:
Troy Anderson
Phone:
206-940-2834
Dated:
September 19th 2016
Views:
301
About Troy: ~Married with 2 children ~Turned grey prematurely ~Fetish for all things Apple ~Urban chicken far...