All About A Kirkland House
So, you've never actually set foot in Kirkland, Washington, but you're relocating and need to get some idea, some notion of what this place is like. You've looked at the maps and seen that it's hella-convenient to your new office in downtown Seattle and seen that your daily commute is going to take you through some absolutely spectacular scenery as you cross the Evergreen Point Floating Bridge, on state route 520. Hey, you've looked at Google Street View and gone out on the bridge and seen the long expanse of Lake Washington, a full 360 of tree-lined shores, Mt. Rainier to the south, the Cascades to the east, Mount Baker to the north…"Gee," you thought, "What's not to like?" You may have even followed Street View down Lake Washington Boulevard, north of the bridge, into Kirkland and seen the beautiful homes and condos that march down that avenue into the small-town heart of K-town.
But what does it feel like to live in that green, inviting atmosphere, those graceful but unpretentious houses, walk your pooch in those spacious parks?
Well, nutshelling Kirkland is going to take a rather large-ish nutshell. Kirkland, many years ago, adopted a firm and determined height ordinance on new construction. No building in or around downtown Kirkland can be taller than four stories. This is at the heart of Kirkland's small-town appeal but so is one major factor that was largely dictated, from the earliest settlements in the Seattle area, by the landscape. Because of all the thousands of small hills and slopes and inclines tat form this area, the daylight basement has become arguably this area's architectural signature; a way to create more usable space without blocking what are almost universally spectacular views and taking advantage of the natural thermal properties of below-ground construction.
Washington is a huge wine-producing state and wine cellars are commonplace here, temperature controlled by nature's own cooler: the earth.
Because of Seattle's very temperate climate, cellars in this area vary by as little as five degrees, year round, making them extraordinarily livable spaces. Thousands of homes here, no matter what architectural style is evident from the street, are built around a plan featuring a full-footprint basement, front or back utilizing a slope for level walk-in access, and the opposite deeply dug into the heart of a hillside. This frees up a great deal of first-floor space above, making more room for larger kitchens, expansive living rooms, and huge master bedrooms. Kirkland homes tend to have a lot of breathing room; an uncluttered, welcoming feel, with a certain grace of character that is normally more associated with the South than the Northwest. Where Portland features thousands more cracker box homes, Seattle's are more horizontal, rarely over two above-ground stories, and designed to take advantage of those picture-postcard views. Tight thermal construction is very much the norm in this area, in recognition of those long, chilly months of late autumn into late spring, when the term "cozy" is what every homeowner in the state is looking to create.
There is a tremendous intimacy about Kirkland, where an evening stroll down Market Street or Waverly Way by Heritage Park, seeing all the warmly-lit homes casting their golden glow as the western sky fades slowly to black produces a feeling of "home" that is found only in those rare places where making a living and having a life are held in near-perfect balance. Yeah, there is the occasional McMansion built in Kirkland but those are the exception, rather than the norm. And there are uber-modern, cubist experiments around but, again, not many of them. Kirkland is a place where a common vision of graceful suburban living is almost an article of faith; a place where you stand a very good chance of finding a house that quickly takes on that most coveted and elusive of descriptions…"Home".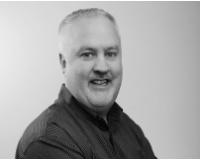 Author:
Troy Anderson
Phone:
206-940-2834
Dated:
May 26th 2016
Views:
450
About Troy: ~Married with 2 children ~Turned grey prematurely ~Fetish for all things Apple ~Urban chicken far...