All That Water
Water is arguably the signature aspect of life in the Seattle area and, in fact, for most of Western Washington. Kirkland sits on the northeastern shoulder of the massive Lake Washington, the body of water that contains the chic suburb of Mercer Island, four miles to the south, and extends from Boeing's Renton manufacturing plant on the south to Kenmore to the north. By driving ten minutes across Lake Washington, you can be on the shores of Seattle's true urban waters, Lake Union, connected to Lake Washington by what locals call The Ship Canal. Head east out of Kirkland, go five miles, and you come to Lake Sammamish, extending from Redmond north to Issaquah south. Then you have Puget Sound just fifteen minutes away and Washington's Pacific beaches just a two-hour drive…you may notice the mountains more quickly but Seattle's – and Kirkland's! – heart and soul is tied to the waters.
And when we say "tied", we mean just that…connections like the country's largest state ferry system, The Washington State Ferries, connect Seattle with its two primary cross-water suburbs, Bainbridge Island, directly across the Sound from downtown Seattle, and Bremerton, a revived Navy town about an hour's sailing away in Kitsap County. Ferries connect cities and towns all along Puget Sound's shores: Edmonds to Kingston. West Seattle to Vashon Island. Mukilteo to Whidbey Island. Coupeville, on Whidbey, to Port Townshend. And an Anacortes ferry from north Whidbey that connects travelers to the San Juan Islands and even to Canada, cruising to Sidney on Vancouver Island. Sidney is located about twenty-five miles north of the fabulous provincial capital of Victoria, one of the most beautiful cities in North America. Victoria is directly connected to downtown Seattle by The Victoria Clipper, a privately-owned company that makes the two-hour run to Victoria's Inner Harbor several times a day. It's one of the premier day trips in all of North America and offers world-class food, music, nightlife, and lodgings at both ends.
For sailing and the sailors who love it, Seattle's yearly SeaFair Festival celebrates all things aquatic, with a huge parade of tall ships and motor vessels dotting the entire ten-mile length of Lake Washington. The central event of the festival is the APBA-sanctioned races that take place just to the east of downtown Seattle. It's one of the world's foremost hydroplane races and draws over 100,000 attendees every year. And for those who prefer their nautical adventures a bit more sedate – and a whole lot quieter! – Seattle is the primary northerly stop for most of the major cruise ship lines, connecting to Alaska, Hawaii, and even Japan.
Water is all around the area and its watery embrace is easily accessible from Kirkland, both upon Lake Washington and far, far beyond.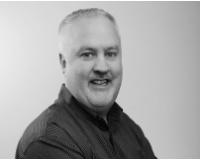 Author:
Troy Anderson
Phone:
206-940-2834
Dated:
July 7th 2016
Views:
361
About Troy: ~Married with 2 children ~Turned grey prematurely ~Fetish for all things Apple ~Urban chicken far...