Are You A Real Estate Genius
It's finals week in all the Seattle area universities and colleges, so Team Troy has developed our own real estate final exam for you. How smart do you think you are when it comes to real estate? Are you a mogul? A one-timer? A novice? Take our quick 10 question quiz and find out where you stand. If you want an explanation for the questions and their answers, you can skip to the bottom for more information. Be sure to share your results with us on Facebook.

Scoring a 10/10 doesn't mean that you've got nothing left to learn. Even if you've been through a hundred real estate transactions, there is always something new to learn when it comes to real estate. Trust us, the most experienced agents encounter new problems and scenarios to troubleshoot all the time. Here at Team Troy, we make it a goal to never stop learning and always try and stay on top of current real estate news, MLS regulations, developments, and trends in the market. Give us a call here at our local Bothell, WA real estate office at 206-745-3457 to quiz us with your questions and see if we can pass your test.



Team Troy Real Estate Quiz Questions and Answers:

1. Which of the following should you do before you start shopping for a house?

Answer: Check your credit score: Check your credit score well ahead of the home-shopping process. If you discover an error, you'll have plenty of time to go through the official process of correcting it.


2. When shopping for a house, you should also be shopping for a loan. Which status should you seek to give you an upper hand with the seller?


Answer: Pre-Approval. When shopping for a house, getting pre-approved for a loan is ideal. Although pre-qualification is free, it's very unofficial and often unreliable. Pre-approval means a lender has looked into your credit and financial situation more closely and will make you look like a serious buyer to the seller.

3. What is amortization?


Answer: Amortization is the process of paying off the principal of a loan in incremental payments that gradually chip away at the principal.

4. Which of the following mortgage terms gives you the maximum tax advantage?


Answer: The 30-year term gives you the maximum tax advantage by having the greatest interest deduction.

5. What percent down payment should you make in order to avoid having to get private mortgage insurance?


Answer: 20-percent down payment. Unless you pay at least a 20-percent down payment, you'll also have to pay private mortgage insurance (PMI). This can sometimes be pretty expensive, so it makes sense to put as much into your down payment as you can.

6. How much should you expect to pay for a professional home inspection?


Answer: $200-$500. Professional Inspections cost anywhere from $200-$500 but are well worth it. Even with new construction, there can be hidden problems that only a professional inspector may find.

7. What is the name of the agreement you make with a real estate agent to sell your home?

Answer: Listing Agreement. A "listing agreement" is a contract between a real estate agent (the listing agent) and a seller that says that the agent has the right to list your house. It protects both the agent and the seller by explaining the agent's responsibilities. A typical contract includes: agent duties, agent commission fees, an exclusive right to sell, the duration of the agreement, and a protection clause.

8. Which of the following is considered a contingency?

Answer: All of the above (Appraisal, Inspection, and Financing). Contingencies are potential hurdles that you need to clear before you can close on your home. For this reason, you put forward a "contingent offer" to purchase a home, pending all goes according to plan with the home inspection, appraisal, your home loan, or a number of other potential hurdles. This will allow you get out of the transaction without penalty if you run into problems with the contingencies.

9. Which of the following isn't a typical fee you'll have to pay in closing costs as a buyer?


Answer: The seller's agent fee. The seller is responsible for paying the seller's agent, not the buyer. The escrow fee is a typical fee for a neutral third party to hold the funds during negotiations. A notary should be paid to notarize the documents

10. What is Earnest Money for?


Answer: An earnest money deposit shows the seller that a buyer is serious about purchasing a property. When the transaction is finalized, the funds are put toward the buyer's down payment. If the deal falls through, the buyer may not be able to reclaim the deposit. Typically, if the seller terminates the deal, the earnest money will be returned to the buyer. When the buyer is responsible for retracting the offer, the seller will usually be awarded the money.

Results:

A. Real Estate Mogul: You've done your homework! You are very familiar with the real estate world, and you've most likely been through a few transactions of your own. Don't get too full of yourself just yet, Team Troy knows a few more tricks to the trade. Give us a call at 206-745-3457 to test our knowledge!

B. Real Estate One-Timer: You are somewhat familiar with the real estate world, and you've maybe gone through one real estate transaction yourself. Perhaps you've simply looked into what it takes to buy, sell, or invest in real estate in the greater Seattle area. But you've still got a few things to learn - give the real estate experts at Team Troy a call at 206-745-3457 if you have any lingering real estate questions.

C. Real Estate Novice: When it comes to real estate, you're mostly left scratching your head. While you might have heard a few things along the way about mortgages, home inspections, and real estate transactions, there is still a lot to learn. It can befuddle the best of us, that's why you've got the Bothell real estate experts at Team Troy to help you navigate. Give us a call at 206-745-3457, we're up for the challenge.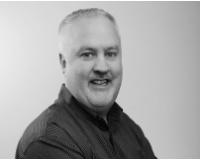 Author:
Troy Anderson
Phone:
206-940-2834
Dated:
December 7th 2014
Views:
835
About Troy: ~Married with 2 children ~Turned grey prematurely ~Fetish for all things Apple ~Urban chicken far...