Bidding Wars And A Seattle Market Update
The "red hot" real estate market has been in the news this past week, with many real estate markets so skewed towards sellers that they are resulting in bidding wars across the country. A "bidding war" refers to the situation when two or more parties are very interested in a property. Both parties put forth an offer, continue to outbid one another, and drive the price of the home up. In most instances, this results in a sale price that is above the asking price for the house. This clip from ABC News discusses two bidding war scenarios in Colorado and New York, but could easily be applied to areas of Seattle as well.
There are several points to touch on from this story. For starters, there are bidding wars across price ranges. It doesn't matter if you're making an offer on a $330,000 home in a quiet suburb or a $1,300,000 home in an upscale neighborhood, there are buyers at the ready.

Additionally, there is some useful advice if you are a potential buyer looking to make an offer. First, put your best foot forward by putting forth a strong offer. This may mean a cash offer or an offer with no contingencies (like waiving the financing or inspection). You might have also noticed that many buyers are including personalized letters with their offers, often with photographs and a short biography, to make their case to the sellers.

Is Seattle really as "red hot" as these areas featured in the story? According to the latest figures, multiple offers on a property are the "norm" for new listings, with about two-thirds of homes near job centers selling in 30 days or less. This is about twice the normal rate.

While there about 8% more listings on the market right now as compared to this time last year, inventory is still very low (King: 1.74 months, Snohomish: 2.47 months). This is bolstering home prices, but it's also resulting in a bit of a Catch-22. Sellers who may want to move up are reluctant to list their home for fear that they won't be able to find something on the market that they would want to purchase. Unfortunately, this is exacerbating the market imbalance as they hold on to their property waiting for the "perfect time."

There are options out there if you are in this situation and looking to move up. This is one of Team Troy's specialties - whether it means helping you secure bridge financing, conducting an expert home valuation on your current home, helping you find your new home, and/or navigating the bidding war process, we've seen it all. Call us today to review your specific situation: 206-745-3457.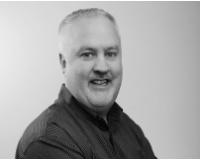 Author:
Troy Anderson
Phone:
206-940-2834
Dated:
May 18th 2014
Views:
1,242
About Troy: ~Married with 2 children ~Turned grey prematurely ~Fetish for all things Apple ~Urban chicken far...