Bothell Vs The Suburbs
Bothell, Washington, is an anomaly; an anachronism that has remained deliberately and proudly rooted in an earlier and less frantic time when Seattle and its dozens of suburbs didn't move at such a cut-throat pace toward Tomorrow and whatever wonders and/or perils that may contain.

The reason for this relative throw-back culture is simple geography. As stated before in this blog, Bothell was situated at the nexus of a long north-south valley that runs gradually up hill to Mill Creek, Canyon Park, and eventually to Everett, the next larger city to its north. The cross-beam of the town is the Sammamish River, which runs east-west toward lake Washington and Seattle, to the west, and Woodinville and the Sammamish River Valley to the east. Directly south is Normandy Hill, a long t-shaped rise that forms a natural barrier to all southerly traffic and houses a patchwork of neighborhoods tucked into a wonderful, forested splendor that allows for the occasional horse farm or small ranchlet. This upside-down T gives Bothell a natural breakfront against most of the region's scant harsh weather and also from the encroachment of avaricious developers, land speculators, and commercial interests, for the purest of reasons: there is simply no room for wholesale expansion of the city's core.

Bothell is currently in the fat middle of an ambitious redesign of its commercial layout and the first-ever comprehensive rethinking of its (formerly) weird traffic flow; a big project that includes several brand new businesses, revamping of many older ones, and the streamlining of how residents get in and out of downtown.
As though fate and the universe decided to keep a hand into the equation, too, downtown Bothell was recently rocked by a four-alarm fire that affected parts of four downtown blocks and destroyed half a dozen established businesses, forcing several more to temporarily close or relocate. Four months after, repairs and rebuilding is proceeding at a good pace and many businesses are turning tragedy into opportunity, renovating older buildings to harmonize better with the newer look of downtown.
The central principle at work in all this renovation, restoration (the Oregon-based McMennamin's BrewPub chain is restoring the old Bothell High School into a lustrous new Inn and Pub complex), and new construction is Livability, a watch-word that even some life-long residents complain has been beaten to death. But it is one that has worked. Bothell's unique shape has helped naturally contain all commerce and attendant construction into an area well removed from the residential hills that surround downtown. This geographic buffering has kept Bothell's neighborhoods almost completely removed from the construction mess and frenzy of this virtual rebuilding of their native habitat. All Bothell neighborhoods have access via roads other than the downtown core, so residents can, if they wish, simply avoid all the construction and still get about easily and quickly.
It's this sort of "measure twice, cut once" thinking ahead that has kept Bothell, for its entire history, a sort of oasis of calm and peaceful community that appeals strongly to those relocating to the Big City but wishing to avoid the Big City madness. Bothell remains - and is designed to continue as – one of suburban Seattle's most unhurried, resolutely civilized, and truly small-town-ish bedroom communities, and one whose growth is held in careful check by that most reliable and powerful force: geography.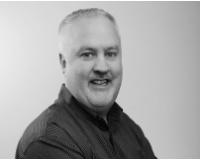 Author:
Troy Anderson
Phone:
206-940-2834
Dated:
August 30th 2016
Views:
212
About Troy: ~Married with 2 children ~Turned grey prematurely ~Fetish for all things Apple ~Urban chicken far...