Brass Tacks
So, we've been over where Bothell is, what it's near, quicks looks at sports and dining and outdoor recreation – and we'll get back to all those and more, in greater depth – but what about the Facts, as Joe Friday would say; the basic low-down on Bothell, Washington, USA, Planet Earth?
Courtesy of our pals at The State of Washington and the handy website, citytownfacts.com, we get some quick and fairly revealing info about just why Bothell, Woodinville, Kirkland, and Kenmore, Washington, is becoming a sought-after little pie slice of King County.
Bothell is relatively small, in terms of land area. At just 12.1 square miles, it's in the bottom third of all Washington cities by area but ranks 28th in terms of population. But at just over 36,000 souls, it doesn't feel crowded. It's intimate, especially in that great, quaint downtown, where an absolute renaissance is underway. Bothell is a town built in the trees; one of the most forested cities in all of Washington. The hills have been plotted so that homes are usually built as little mini-estates, with an emphasis on trees and plant life and backyards and room to breathe. Bothell has one of the lowest concentrations of multi-family housing – apartments, condos, or duplexes – in the entire state. The population profile is almost exactly 50/50, male/female, and the median age, 36, places it among the younger end of Washington's cities over 25,000. In addition, that split, in the category of Well Paid Single adults, shows Bothell in the top 8% of Washington cities for women and top 9% for men. The Median Family Income index places it in the top 10% of the state's cities and the top 12% for college-educated adults, while the national definition for "Middle Class or Better", based on income and assets, has Bothell in the top 10% in Washington and the top 18% versus the entire country.
But the adult population is not at all the whole story. Bothell shows a whopping 25.2% of its numbers under the age of 18! Families in Bothell average 3.05 children per household, well above the national average. And for good reason: Bothell is a great place to raise kids. It has one of the lowest violent crime rates in all of Washington and is in the lowest fifth for all cities in the Northwest. As opposed to many American cities, where high school graduates can't wait to flee to Anywhere Else, it's not at all uncommon in Bothell to find children raised there attending college nearby – or even right in Bothell, at Cascadia College or The University of Washington Bothell – and the settling down within the city. Bothell is the kind of city – as opposed to many, many American towns – where it's common to know all the neighbors on your block and even your entire neighborhood. It's one of the few Seattle suburbs where there is only one downtown and commerce is limited to that tiny, square-mile area and a scant string of businesses down Bothell Way heading west toward Seattle. "Urban blight" is a phrase that may never be uttered in Bothell and what commercial growth that is allowed is carefully monitored and regulated.
For those from out of state who may be contemplating Bothell for possible relocation, citytowninfo.com has a wonderful feature called "Places Similar To". Its criteria include not just quantifiable facts and figures but research on lifestyle, pace, and atmosphere. In their Bothell "Similar To" list, we find places like Novato, California; Arvada, Colorado; Oak Creek, Wisconsin; Laguna Hills, California; West Linn, Oregon; Old Bridge, New Jersey; La Plata, Maryland; Roswell, Georgia; North Richland Hills, Texas; Naugatuck, Connecticut; Stow, Ohio; Chelmsford, Massachusetts; Vienna, Virginia; and Hartsell, Alabama. Maybe you know one of these communities or know someone who does. If so, that sort of small town vibe is what you'll find in Bothell, Washington…along with a lot of people who have built it and maintained it and seek to keep it just as comfortable tomorrow as it is today.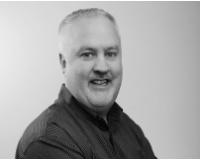 Author:
Troy Anderson
Phone:
206-940-2834
Dated:
April 7th 2016
Views:
558
About Troy: ~Married with 2 children ~Turned grey prematurely ~Fetish for all things Apple ~Urban chicken far...