Bricks
With all this talk about walls, lately, and all the negative connotations, it bears saying that, without walls, houses are not possible. And, about a decade ago, one suburban Seattle mayor grasped the concept in a very forward-thinking way: the small businesses in his town and those adjoining his were, to him, not "holes in the wall" but "Bricks". "These businesses," he said, "Are the building blocks of our community; what makes our house strong and sturdy…and our house could not exist without them." And, of course, he's right. Without all those small, obscure bricks, the house of a city like Kirkland and its neighbors – Redmond, Bellevue, and Bothell – would just be superstores and chain shops and would be impossibly, titanically boring.
When relocating to a city like Kirkland, Washington, the transition period can be awkward. Savvy natives know where all the great little shops are, the great restaurants, the places the touristas don't know about. So, let's give you a little primer on What's Cool About Greater Kirkland, so you can make that transition as painless as possible.
Just below the main drag of downtown Kirkland, literally in the basements of the shops you see from Lake Washington Boulevard, are a little collection of gems that are loosely known as the Marina Shops.
These tiny spaces ring a big municipal parking lot that sits adjacent to the Kirkland downtown gazebo and waterfront park, a setting used for weddings, open-air concerts, street fairs, and access to cruise ships serving Lake Washington. The anchor business, here, is The Grape Choice, a warm and atmospheric wine shop owned by Kirkland's state legislator, Larry Springer. The selection of wines is amazingly erudite and the prices are sane and reasonable and tastings happen daily. The unhurried vibe welcomes those who just want to sit and sip and read a good book but the layout allows a quick stop for a favorite bottle with a minimum of fuss. Almost next door to GC is Coffee & Cone, the longest-standing business in the Marina Shops. This tiny space, tucked into a cramped corner, underneath a public stairwell, is simplicity itself: coffee, ice cream, snacks, and go. It seats maybe twelve people, with a few more seats outside, and is as much a Kirkland institution as city hall. Just across that stairwell and up one level is another Kirkland icon, The Slip, a small house with vaulted ceilings and a small patio, where high-quality pub grub is served with great local craft beers an ingenious wine menu that lets you tailor the size pour you receive. Just a quick stop before the gym? A 3 oz. pour should hit the spot. Having dinner? Try the 9 ouncer. And the food is classic Northwest, with some twists. You can certainly get that grilled salmon you're craving but the Peanut Butter Bacon Burger is very, very tempting.
Just across Lake Washington Boulevard is Park Place, where one of the Seattle area's best Italian restaurants, Ristorante Paradiso, serves up near-perfect Italian regional and Sardinian fare, in one of the area's most romantic settings. Just across the lane is Cactus, an iconic Southwestern/Mexican bistro, where great, ample Margaritas flow and steaming plates of multi-cultural favorites like Butternut Squash Enchiladas, Navajo Fry Bread Tortas, and Carnitas Yucatecas are served in a beautiful, intimate setting.
And that's all in less than one square block of downtown Kirkland! Long known as the one of the Seattle area's most romantic and atmospheric towns, Kirkland has many more treasures to divulge…more bricks in a beautiful house that's been nurtured by people who love their city and let that love shine, daily.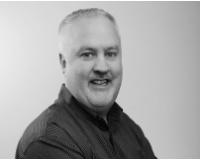 Author:
Troy Anderson
Phone:
206-940-2834
Dated:
September 2nd 2016
Views:
345
About Troy: ~Married with 2 children ~Turned grey prematurely ~Fetish for all things Apple ~Urban chicken far...