Clubbers And Joiners
There are basically three ways to make new friends when moving into an all-new environment: you meet people at work and see what happens, you get to know your neighbors and branch out from there, and, maybe the easiest…you join a club or society.
So, why is that last one easiest? Easy: that club or group is made up of people who came in exactly as you did, as a stranger. Clubs and societies form around shared interests, so you automatically have a conversation starter. They usually meet at a set time and place, so you don't have to run the social gauntlet of getting invited to someone's house. And, for those who are a little shy or take time to get to know people, the focus of a club or social group is taken off the nervous-making You and onto the group focus. You can speak or sit quietly and listen, tale baby steps, and gain confidence at your own pace.
Joining anything is not for everybody. Some people just don't like groups and are happier just hangin' at home. But for the majority of us, clubs can be a great way to learn a new community and, in Bothell, finding a shared interest group is maybe as easy as anywhere on the West Coast.
Just a cursory glance at google reveals an almost mind-boggling variety of clubs and groups centered in or around Bothell's wooded confines. Here is Page One of a very quick Google search: At the University of Washington Bothell campus alone, you find over fifty clubs and societies, many of which are open to the entire community. Just a sampling: Gender Equity Club, UW Parent Union, Pride Alliance, Christian Fellowship Community, Bothell Women in Science and Engineering, H[app]iness Development, Clamor Literary Arts Journal, UWave Radio, Circle K, and Rotaract Club. New clubs are formed with each new semester and even mid-term, as new groups register with the school's administration. There are over sixty book clubs – maybe the easiest group activity of all to join, here in the hyper-educated Seattle 'burbs, and they don't care if you're toting a hardback or your Kindle. A few of these include: the twin groups Wine, Women, and Books and 40+ Wine, Women, and Books; The Non-Combative Seattle Lesbian Book Club; Seattle Pagan Book Club; Bothell Books, Movies, & Other Stuff; Redmond Sci-Fi & Fantasy Book Club; one of the largest area book societies, Judge A Book By Its Cover; The Dorothy Parker Vicious Circle Reading Club; another large group, dealing with entrepreneurism, American Angels; and The Novel Escape Romance Reads. Widen the circle out to a twenty mile radius and that book club number soars to over 100 readers' meet-ups, in literally every literary genre and dozens of professional arenas. There is also the Bothell Northwest Treasures Rock and Mineral Club, The Washington Koi & Water Garden Society, The Eastside Astronomical Society, and our favorite, Bacon Festapalooza…and that's just ONE page of Google listings!
You will have no way of knowing the truth of this until you have been in Bothell/Seattle for a few days but most people find this area and the people you meet to be shockingly non-judgmental, non-intrusive (you can be as much a part of your groups or as much apart from them as you like), and welcoming as anywhere in the US. Seattle's metro area is and has been such a magnet for workers and aspiring professionals of all types that you can sometimes go for months, here, without meeting a single person who's an actual native. That sort of cosmopolitan mix makes for a wide-open acceptance and a level of tolerance that, for many of us transplants, takes so getting used to. Once you've experienced it, though, most of us fall in love with the place and there is nowhere in this entire end of the state where that is more common or more true than in Bothell.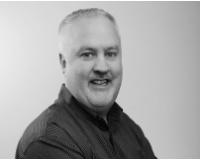 Author:
Troy Anderson
Phone:
206-940-2834
Dated:
April 14th 2016
Views:
515
About Troy: ~Married with 2 children ~Turned grey prematurely ~Fetish for all things Apple ~Urban chicken far...