Cost Of Living
So…bottom line: what's it gonna cost me to live in Kirkland, Washington?…Which is kinda like asking what it costs to live in Seattle. Every city's close-in 'burbs tend to be heavily influenced by the relative expense of life in the city itself, and Kirkland is not at all immune to this dynamic. Seattle absolutely does have an effect on what you'll pay to live in its second-closest (behind only Mercer Island) neighbor. But, that said, in a city by city comparison, Seattle finishes consistently outside the top ten of America's most expensive major cities. NO, it is NOT cheap to live in the Seattle area and closer-in suburbs will cost more to buy or rent than Out There in the exurbs, a fact that holds true anywhere. But housing costs do drop by almost five percent on homes of equal value when you cross the 520 Floating Bridge and plant your flag in Kirkland, as opposed to rising by a whopping 11% if you plan to move to Mercer Island.
We did a completely random comparison of three suburban cities, adjacent to cities of a size and economic make-up similar to Seattle: Nashville, Tennessee; Boston, Massachusetts; and Miami, Florida. We selected the cities for comparison based on comparable population, income level, adjacency to the urban center, and general ambience. They had to be as nice and livable and safe and clean as Kirkland. And our comparison was revealing.
Nashville's pretty southwest suburb of Brentwood proved to be 3% more expensive than Kirkland, in overall terms, driven mostly by a titanic 17% cost of housing over its Washington cousin. In all other categories – food, health care, transportation, utilities, misc. – Brentwood was either roughly equal to Kirkland or slightly better but the housing costs were off the charts for American suburbs. In Coral Gables, Florida, everything is more expensive, by a total margin of 24%, with costs other than housing slightly higher or by moderate margins, again except housing, which is a stunning forty-seven percent more expensive than Kirkland. Granted, there is a small percentage of housing in Coral Gables that is set at beachfront prices but there is also ample water view housing in both downtown Kirkland and its Juanita neighborhood, so the comparison is valid. In Brookline, Massachusetts, however, in roughly the same proximity to downtown Boston as is Kirkland with Seattle (only a bridge and water separate both), costs are again 24% higher, with housing again leading the way by a 34% margin.
Bottom line: compared to many American suburbs – given the quality of life and proximity to major urban areas – Kirkland is a relative bargain. And, not least, Kirkland's average income and property values are rising by anywhere from 7 to 11 percent annually, now that we've rebounded from the 2008 recession. Local realtors currently project that your $500K investment of 2016 will appreciate to over $800K by the end of this decade.
Again, we want to stress that living in any major urban area is not a cheap proposition, which is why making a life-altering move is something for careful deliberation and a rigorous examination of all the facts and figures. But, that caution taken, we're quite certain that Kirkland stacks up admirably with any of the other similar suburbs in the West and even with most Seattle suburbs, especially when that critical factor, quality of life, is given its full due. Take it from those of us who have Been There/Done That, there is very little that will kill the experience and sense of discovery that making a major move can create than getting there and deciding that you just plain don't like the place. And, in that sense, we can recommend Kirkland with a 100% certainty that you'll like what you find and find even more to like as time goes by.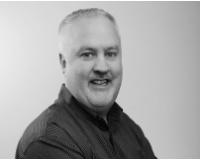 Author:
Troy Anderson
Phone:
206-940-2834
Dated:
April 26th 2016
Views:
333
About Troy: ~Married with 2 children ~Turned grey prematurely ~Fetish for all things Apple ~Urban chicken far...