Day Tripping
So, you move to Kirkland, with all of Seattle and the Puget Sound and Western Washington at your fingertips, and you suddenly find that your biggest problem is, "Oh, man…what do we do first?"
All of us in the Seattle area feel your pain. Consider these facts about Kirkland: you are less than a four-hour drive from the Olympic splendor of Whistler, British Columbia, and all the snow sports possibilities of rural BC. You're less than an hour from two major ski resorts, Alpental and Snoqualmie Summit. You're within a two-hour drive of seven other ski resorts, sixty sizeable lakes, thirty major rivers, countless hiking and camping and scenic drive options, and a ring of picturesque mountains that includes peaks most Americans only see in geography texts: The Cascade Mountains to the east, Mount Rainier to the south, The Olympic Mountains to the west, and the year-round snow-capped glories of Mount Baker to the north. You're just two hours from the Washington beach towns of Long Beach, Ocean Park, Ocean Shores, Tokeland, Copalis Beach, and Westport, and less than three from the very tip of the United States at Neah Bay, at the mouth of the Straits of Juan de Fuca. You're two easy hours straight up a wide interstate from Vancouver, BC, and two and a half from Portland, Oregon, if your tastes run to shopping and dining in style. And you're just a two-hour cruise on the Victoria Clipper from one of the most charming and atmospheric cities in North America, Victoria, BC, a little lost chunk of London that's the very essence of Life In Britain.
Just across Puget Sound by Washington State Ferry is the gateway to the Olympic Peninsula, Bainbridge Island, an affluent but surprisingly down-home community that boasts great dining and craftspeople and quaint lodgings and one of the best ice cream shops in the entire country, Mora Iced Creamery. Cross the Agate Pass bridge to the Peninsula, and you enter a rural world of bed 'n' breakfasts, the tiny uber-Scandinavian village of Poulsbo, which is one of the country's premiere small town centers for craft brewing, before pushing on north to the old whaling town of Port Townshend, with its four major cider mills, or just across the Hood Canal Bridge to Port Ludlow, where the Port Ludlow Inn is a major, four-star tourist attraction and one of the Northwest's prime retirement communities.
Closer to Seattle, there's the Skagit Valley, where the annual Tulip Festival draws thousands of sight-seers; Woodinville, one of the nation's largest concentrations of wineries; and Tacoma's University Place, site of the 2015 US Open Golf Championship.
Toss in slightly longer trips to one of the country's most beautiful natural wonders, the Columbia River Gorge; the Gorge Amphitheatre, further north in a spectacular, towering part of the Columbia Valley; the easy proximity to Oregon's amazing shoreline, with its towering rock outcroppings; and the country's most diverse clusters of wineries, craft breweries, and artisan distilleries, and you have a variety that practically makes just sitting at home an outright impossibility. Kirkland is a true epicenter of America's day-trippin' culture and the variety of Things To See is very nearly endless.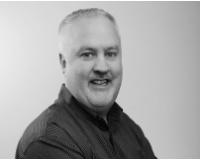 Author:
Troy Anderson
Phone:
206-940-2834
Dated:
February 26th 2016
Views:
377
About Troy: ~Married with 2 children ~Turned grey prematurely ~Fetish for all things Apple ~Urban chicken far...