Do Not Be Tempted To Waive A Home Inspection
In today's hot market full of multiple offers buyers are often tempted to do anything to get a home. One thing they should not do is waive the home inspection upfront.
For buyers, waiving the option to have a professional inspection contingent on their offer to purchase a home can have major repercussions in the long run. Sellers tend to like these offers because it essentially means they are selling the home 'as is' and are not responsible for any thing that is not immediately visible.
Without a licensed inspector viewing the property, the buyer can only comment on the things that they see that are potentially wrong with the home. The buyer essentially loses the right to make any requests for additional repairs that aren't agreed to at the time of signing the initial purchase contract.
The argument for waiving inspection is often that in a seller's market the seller can simply opt for one of the other offers waiting in the wings. If a buyer is purchasing a new home or happens to be a contractor or construction professional they may choose to waive the right to an inspection. While some states have disclosure laws that require a seller to reveal any problems they are aware of, often sellers are unaware of potential looming problems.
In our area it is especially important to inspect the crawl space and attic. With the amount of rain we get ground water can be a problem in crawlspaces. Not having proper ventilation in both the attic or crawlspace can cause fungal growth and mold in these area's.
Here is a short video explaining the benefits: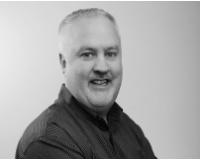 Author:
Troy Anderson
Phone:
206-940-2834
Dated:
February 4th 2016
Views:
233
About Troy: ~Married with 2 children ~Turned grey prematurely ~Fetish for all things Apple ~Urban chicken far...