Eat Drink Local
"Eat Local". "Drink Local"…those are not just catchy slogans in Kirkland and King County Washington. Both terms are currently fashionable among foodies and beverage geeks but the roots of each go back to times when the slogans didn't exist and no one even knew what a "foodie" was.
Washington is an agricultural paradise on the order of California's Central Valley or Napa-Sonoma. We're the nation's second-largest producers of grapes, both wine and table varieties. We're first in hops, fourth in grains, sixth in peaches, first in apples, first in pears, fourth in wheat, second in asparagus, first in cherries…well, you get the picture. We grow FOOD here; food that feeds the entire nation and hops that make beer for the whole planet. We take the idea of "Local" very seriously because we try to keep our own economy strong and growing, and, frankly, we've found that Local just tastes better. The reality of eating produce that's just picked the same day is somewhat vague to a lot of America. But once you've tasted a tomato that's just off the vine, versus one that's been on a ship from Chile for ten days, the virtues of "Local" will become instantly and vividly obvious.
But Washington is also about what we make from that lovely produce and the range of products made from Washington ingredients, even aside from, the fact that Washington produces 60% of all hops used in American beer production and that Washington is the country's second largest producer of wine. Smoked, packaged Washington salmon is prized all over the world, as are Washington apples, one of the state's primary traded commodities in Asia and the Pacific Rim countries. Flours from Washington mills account for 30% of all bread-production flours used in the US, and our artisan cheeses are sold in all 50 states and 60+ foreign countries.
What that equates to, in terms of your new life in Kirkland is basic: lower prices. Buying Local is more than a health-conscious lifestyle choice. It's also a bedrock practicality when managing a household budget in inflationary times. Buying in-state products pays off in lower costs per item than buying comparable quality from other states and beyond. Case in point: Salmon. It actually costs less to buy a far superior species of salmon, the Alaskan Chinook, than it does to buy farmed-raised Atlantic salmon, here in the Seattle area, and even more of the same can be said for produce. Washington apples, on average, cost the crafty Kirkland shopper up to 11% less than the cheaper Chilean apples that are sold in grocery stores everywhere, to supplement Washington supply. Even more savings can be realized by shopping farmer's markets and the state's 800+ roadside produce stands, where that quart box of Bing cherries that costs $5.99 in the supermarket runs you about $3.
With 800+ wineries and 250+ breweries, "Drink Local" also becomes smart in what you imbibe. Besides "adult beverages", Washington is also home to a growing number of artisan soda pop
companies, Cideries, and even Kombucha makers. Jones Sodas and Dry Sodas, both based in Seattle, make amazing, interesting sodas that explore the area of soda pop that lies waaaay beyond Cola. Dry's Lemongrass, Fuji Apple, Cucumber, Serrano Pepper, Lavender, Juniper, and Ginger flavors have become an unexpected sensation over most of the West and Jones' playful concoctions like Turkey & Gravy (Not kidding), Green Apple, Blue Bubblegum, Birthday Cake, Crushed Melon, and Peanut Butter & Jelly have become Northwest icons.
When you arrive in Kirkland, you won't have to search very far to find Washington's agricultural bounty. On your first evening out, either at a friend's home or a restaurant, it's almost a dead certainty that most of what's on your table was grown and raised right here, next door, or just over the hills.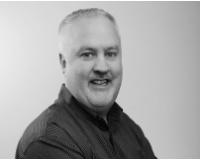 Author:
Troy Anderson
Phone:
206-940-2834
Dated:
August 23rd 2016
Views:
229
About Troy: ~Married with 2 children ~Turned grey prematurely ~Fetish for all things Apple ~Urban chicken far...