Election Day Information
About ballot drop boxes and vans
Returning your ballot
Return your ballot at a ballot drop box or at a ballot drop-off van (temporary collection point) without needing a first class stamp. By law, ballots cannot be accepted at ballot return locations after 8:00 p.m. on Election Day.
What if I mail my ballot at the Post Office?
Ballots returned via the U.S. Postal Service require one first class stamp. Visit the U.S. Postal Service website
for more information on collection boxes or postage rates.
How do I use a ballot drop box or van?
Carefully follow the instructions on the ballot envelope.
Place the ballot in the security envelope, seal all envelopes, and sign the outer envelope.
Deposit your ballot packet into the box at the permanent or temporary (van) location.
Please note, some drop boxes are not open for every election. Check this website and your voters' pamphlet for a list of drop boxes for each election.
We encourage voters to return ballots early in order to be included in election night results and to allow time to resolve any issues that might arise with a signature.
How do I know my ballot is secure?
Ballots are collected regularly from each drop box by King County Elections. Two official elections workers are present at the temporary locations serviced by a van. Regardless of location, two official election works use a chain of custody process to transport all ballots.Ballot packets are delivered to the Elections facility where they are processed with other returned mail ballots. The signature on every ballot is checked against the voter's registration file and, if it matches, the ballot moves forward.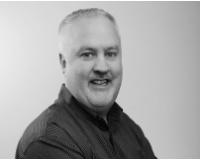 Author:
Troy Anderson
Phone:
206-940-2834
Dated:
November 5th 2013
Views:
2,515
About Troy: ~Married with 2 children ~Turned grey prematurely ~Fetish for all things Apple ~Urban chicken far...