Facts And Figures
By now, in this space, we've dealt with reasons why you may want to think about Kirkland, WA, as a place to relocate in terms of its proximity to Seattle, its wonderful access to day-trip recreation, food, culture, outdoor activities, scenery, shopping, and what's nearby. In almost every aspect of American suburban life, Kirkland is one of the best and most livable close-in suburbs (downtown Seattle is just seven miles away by car) and one of the most civilized. We'll return to all those subjects in weeks to come and dig a little deeper but, for today, let's get down to Brass Tacks.
By the numbers…at just over 50,000 souls, Kirkland is Washington's 20th largest city. At 18 square miles, it's in the top 30% of the state's cities in land area but maintains a nice, well-planned spread of zoning for residential use, which gives it a vibrant feel but never feels crowed and bustling the way Seattle or nearby Bellevue usually feel. It's divided into five major subdivisions aside from its downtown core: Totem Lake, Juanita, Houghton, Rose Hill and Kingsgate. There is some commerce in each area, a deliberate strategy of its city council, designed to keep any one commercial hub from becoming over-trafficked or congested. Its downtown is seven minutes from downtown Seattle, five from downtown Bellevue, five minutes from downtown Redmond, and six from Microsoft's main campus. It's nine minutes from its pastoral neighbor to the north, Bothell, and twelve minutes from wine-intensive, semi-rural Woodinville. Kirkland is close to almost anything in Seattle itself or the commercial hubs of the Eastside and is no more than 30 minutes from total forest, mountains, and wilderness.
In the category of "Well-Paid Adults", according to citytowninfo.com, Kirkland is in the top 3% of Washington cities for both men and women. It's in the top 7% for college educated adults and top 8% for median family income. In age specifics, Kirkland is 18.5% 18 and under, 18+ accounts for a whopping 81.5% of the population, and citizens 65 and over are 10.2% of the age range. The median age is 36.1 years and average family size is 2.2 people. On an overall curve, Kirkland has the second-lowest violent crime rate of any city over 50,000 people in Washington. It has one of the state's highest populations in the category of those working at home and is among the top 2% in Washington in single-person households.
One of the reasons that a close-in suburb of a major American city has more manageable traffic than some places even half its size is that Kirkland residents commute in huge numbers to jobs in Seattle and they use public transit more heavily than all but one other city in the state. With numerous park 'n' ride lots and two major transit companies – King County Metro and Sound Transit – taking busses here is easier than in almost any American city of Seattle's size. In fact, given Kirkland's dispersed layout, about 35% of all commuters actually leave the car at home altogether and walk to and from nearby transit centers.
Kirkland is also developing as a mecca for tech start-ups and for business types, in Totem Lake and Rose Hill, as diverse and wineries and breweries, design firms, corporate campuses, and warehouse stores. With a city council committed to managed growth and the fierce preservation to quality of life, Kirkland is one of the best destinations for those moving to the Seattle area in both lifestyle terms and strictly by the numbers.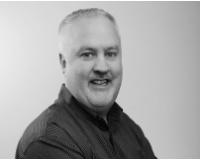 Author:
Troy Anderson
Phone:
206-940-2834
Dated:
April 5th 2016
Views:
379
About Troy: ~Married with 2 children ~Turned grey prematurely ~Fetish for all things Apple ~Urban chicken far...