Find Out Where Your Town Name Came From
Ever wondered where the name of your town came from? Team Troy did a little digging and figured out the origins for some of our most populous areas. While some of the cities were named for their founders, others were adapted from other places, and one is even named after a song. Find your city to see where its name comes from:

Woodinville: Woodinville is named for a family, the Woodins, who settled the area in 1871. Ira Woodin and his wife Susan moved from Seattle and traveled up the Sammamish River to build a cabin, log timber and farm cattle. A town gradually built up around the cabin, which served as its first school and post office, with Susan Woodin as Postmaster. Woodin and his son-in-law Thomas Sanders set up the first general store. Search for Woodinville homes for sale below:


Bothell: Similar to nearby Woodinville, Bothell is also named for an early inhabitant.
In 1876, Canadian George Brackett bought land and began commercial logging out of a camp located on the north bank of the Sammamish River in what is now the heart of downtown Bothell. In 1885, Brackett sold 80 acres to David Bothell, a settler from Pennsylvania. The town's first postmaster, who bought his property from Bothell, named the town in his honor in 1888. Bothell was officially incorporated on April 14, 1909. Search for Bothell homes for sale below:
Kenmore: Founded in 1901, Kenmore gets its named from Kenmore, Ontario, in Canada. This was the hometown of Kenmore's founder, John McMasters and his family. This name comes third-hand from the Scottish village of Kenmore. The McMasters established themselves in the single-making trade. Search for Kenmore homes for sale below:
Kirkland: Kirkland is named for Peter Kirk, who arrived to the area i
n 1886. Though there was settlement in this area as early as 1860, Kirk is the one responsible for major development. Kirk was a British-born enterprising businessman seeking to expand the family's Moss Bay steel production company. He moved to Washington after hearing that iron deposits had been discovered in the Casades. Kirk realized that if a town was built near the water it would be a virtual freshwater port to the sea, as well as help support any prospective mill. Under their new venture, the Kirkland Land and Development Company, Kirk and his partner, Hunt purchased thousands of acres of land in what is now Kirkland's downtown in July 1888. Search for Kirkland homes for sale below:
Mountlake Terrace: The area was mostly small farms and forest in the late 19th and early 20th century. Then a
portion of the area was used by the United States government during World War II as a landing strip. At the end of the war, the government ceased operation of the airfield. In 1949, developers Albert LaPierre and Jack Peterson bought the abandoned airstrip and began constructing cinder-block houses. They named their development "Mountlake Terrace" because from some parts of the property they could see both Mount Rainier and Lake Washington, and the old runway looked a little like a terrace. Search for Mountlake Terrance home below:
Redmond:
The first European settlers arrived in the 1870s. Luke McRedmond filed a Homestead Act claim for land next to the Sammamish Slough on September 9, 1870, and the following year Warren Perrigo took up land adjacent to him. The rivers and streams had so many salmon that the settlement was initially named Salmonberg. More settlers came, and with the establishment of the first post office in 1881, the name of the community was changed to Melrose. The new name was taken from the Perrigos' successful inn, Melrose House, which upset McRedmond. After becoming postmaster, he successfully petitioned to have the name changed to Redmond in 1883. Search for Redmond homes for sale below:
Lake Forest Park: Lake Forest Park was developed following the 1909 Alaska-Yukon-Pacific Exposition, Seattle's first World's Fair. The fair prompted a movement of population towards neighboring, rural communities. That year, the development of an exclusive community in the north end for wealthy Seattleites inspired real estate developer Ole Hansen to create a similarly well-designed residential park. Hansen took the suggestion of Lake Washington steamboat captain, Edward Cox, and called the new development, Lake Forest Park, derived from Cox's beloved Lake Forest, Illinois. Search for Lake Forest Park homes for sale below:
Juanita: The area known today as Juanita, within the city limits of Kirkland, was initially settled in 1870 by Martin Hubband, a logger who established a boat landing that was called Hubbard. By 1880, the area was known as Juanita, a popular song from the era. The name became well-known due to the Forbes family and their development in the area, including the Juanita Beach Resort and Park from 1920s. Search for Juanita homes for sale below:
Everett: Everett is unique because it's named after someone's first name. As the story goes, on September 1, 1890, Henry Hewitt filed a bond on the Davis tract at the north end of what was to become the Everett town site, beginning the process of acquisition that would become the Everett Land Company. In October 1890, the Hewitt-Colby syndicate decided to name their industrial city after Everett Colby, the fifteen year old son of investor Charles L. Colby, who had displayed a prodigious appetite at dinner. Search for Everett homes for sale below: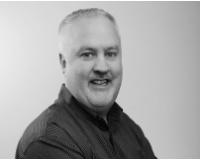 Author:
Troy Anderson
Phone:
206-940-2834
Dated:
November 6th 2014
Views:
766
About Troy: ~Married with 2 children ~Turned grey prematurely ~Fetish for all things Apple ~Urban chicken far...