Free Parking And Trail Mix
Fact: Seattle is one of the most recreation-intensive cities in the western hemisphere and its suburbs uphold that standard with what might be described as a fanatical persistence. Up against the rising tides of development and rapid population growth (the Seattle-Everett-Tacoma corridor was named by Forbes Magazine as America's fifth-fastest growing metro for 2015) city planners around the Western Washington region have maintained a fierce devotion to preserving the greenswards, parks, and trails that have traditionally made this area such a mecca for outdoor enthusiasts. Seattle city alone has over four hundred parks(!) and 6,200 acres of parks and clear space. It boasts 147.52 miles of fresh water and 53.38 miles of salt water for a total of 200.90 miles of shoreline. King County has two hundred parks but generally larger ones and an eye-popping twenty-eight thousand acres of open space, with 175 miles of nature trails. The Burke-Gilman Trail starts in the Ballard District of Seattle and runs, uninterrupted, out to downtown Bothell, where it becomes The Sammamish Trail, which meanders all the way through the Eastside to terminate in downtown Issaquah, a paved trail almost 43 miles in length. Walking the whole trail system, biking it, or pushing it in a wheelchair(!) has become a sort of Holy Grail for the area's low-impact fitness fans. And the scenery surrounding it is absolutely breath-taking.
In the city of Bothell alone, there are 238 acres set aside for park and recreational activities and that does not include school playgrounds, corporate campuses with private parks, or the numerous lots, owned by the city, which provide outdoor seating and picnic areas for those out for a summer's stroll. Nineteen parks dot the city map and softball, volleyball, soccer, and basketball leagues and pick-up teams are as common as lampposts. Bothell's city planning has, ever since its inception, held a form resolution to retain trees and plant life at all costs and, indeed, from the air, Bothell could easily be mistaken for the Hobbit Shire, with artifacts of community life peeking out from an expansive canopy of large, old trees.
The Bothell Parks & Recreation Department offers over 140 different organized activities and is one of the most active cities in the entire state for both youth and adult softball. The Doug Allen Sportsfields, Northcreek Sportsfields and Fosgren Park are all hotbeds of youth and adult sports and joining a league isn't a matter of Who You Know but all about just showing up and wanting to play. In addition, Bothell High School was the Washington 4A State Football Champions for 2014-15 and State Boys Baseball Champions for 2011-12. Pop Keeney Stadium, located in the heart of downtown Bothell, hosts regional playoffs in many years and is perennial host facility for KingCo Pee Wee League football and soccer. And, of course, it's less than a 30 minute drive to watch the Seattle Mariners, Seahawks, or Sounders, or the University of Washington Husky men and women competing in twenty different NCAA sports.
For sports fans of any stripe – from little league soccer to the NFL World Champions! – living in Bothell is a front-row seat to fast-action and close-up competition that'll stack up with any community in the US.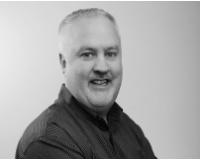 Author:
Troy Anderson
Phone:
206-940-2834
Dated:
March 26th 2016
Views:
302
About Troy: ~Married with 2 children ~Turned grey prematurely ~Fetish for all things Apple ~Urban chicken far...