From Cambodia With Frosting
Admit it: you do, to some degree, judge the appeal and livability of a place by how many pleasures are close at hand. And there is absolutely nothing wrong with that. Psychologists have told us for over a century that play and relaxation are every bit as crucial to a happy and productive life as work and focus.
One of the most obscure and overlooked pleasures to be had in all of the Seattle suburbs is a tiny, plain, Cambodian-owned doughnut shop – that's right, a DOUGHNUT shop! – located just off Main Street in downtown Bothell. Countryside Doughnut Shop is the creation of the husband and wife team of Youkhun Taing and his wife, Sokngim Lim. From their main kitchen in Mountlake Terrace, about ten miles north, Youkhun and Sokngim produce between forty and fifty dozen doughnuts every day, driving a part of those down to Bothell. These are to doughnuts what the Space Shuttle is to a paper airplane. The perfect blossoming of a light, airy Old fashioned cake doughnut as it's deftly flipped in the hot oil…the sweet, bready aroma of their basic glazed…the succulent excess of their cinnamon raison bar, a chewy, spicy treasure that weighs in at a whopping eight ounces…the imaginative frosted that come in a big variety of colors and flavors…and the near-perfect elegance and simplicity of their classic Maple Bar, an intoxicating delight that literally melts in your mouth…all of these are nearly a religion to this fifty-something immigrant couple who take immense pride in their work because it would never occur to them to do otherwise.
Lim's story is an outright inspiration; a tale of such grit and persistence that it seems like a movie script: the daughter of a large family, living in abject poverty, Lim was ordered by the Pol Pot regime to leave Phnom Penh, at 16, to work in the government farms in the countryside. There, she worked the fields, starting at 2 a.m., living on whatever nourishment she could find or steal. This was a period in Cambodia when teens were routinely ordered to go work for the government and, mostly, never came back. Lim fled the camps and returned to her family, walking two days through the jungle, in constant danger of government troops and tigers, with her pockets stuffed with notes from friends. They had asked her to give them to their families, if she made it. Most just said, "I'm alive!" She married Youkhun, whom she calls "Daddy", at 23 and they came to the US at the urging of his brother, who had settled in suburban Puyallup. Youkhun worked as a berry picker, cleaned and painted houses, cut meat in a processing plant, all the time saving for Something Better. Finally, in a few years, they had enough to buy a doughnut shop from a fellow Cambodian.
And they never looked back.
No, this story may not make the doughnuts taste any better. (Holy Cow, they couldn't really be much better!) But this story makes it seem like participating in the happiest of the Universe's acts of Karma, to go in and hand a few dollars to Youkhun's tiny grandmother, who runs the Bothell shop, and get in return a simple, intensely pleasurable, made with pride, work of artistry and endless persistence. We love Countryside Doughnuts…but, impossibly, many Bothell residents don't even know it's there! We wanted to make sure you do…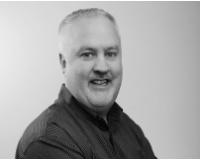 Author:
Troy Anderson
Phone:
206-940-2834
Dated:
September 14th 2016
Views:
267
About Troy: ~Married with 2 children ~Turned grey prematurely ~Fetish for all things Apple ~Urban chicken far...