Government Shutdown And Seattle Real Estate
With the pending government shut down in approximately 14 hours, it is good to be prepared for what this could mean for home buyers and sellers, as well as the real estate market on the whole.

Some may be concerned if they are in the middle of a real estate transaction. You should be aware of what types of loans are in process to see if they could be delayed. The primary impact of the looming shutdown would be on the financing side, possibly delaying loans in process or getting a loan in the first place. The reason is that FHA, the Federal Housing Agency, a popular source of low-down-payment mortgages, will be closed. The FHA doesn't issue mortgages, but rather insures lenders against default risk for any loans that meet its criteria. Of course, banks will still be able to make these loans without the FHA, but they will have to fund and backstop these loans themselves until the shutdown ends.

Mortgages backed by Fannie Mae and Freddie Mac, which now require 20 percent down payments, will not be affected by the shutdown according to the Wall Street Journal. Additionally, lenders may continue to process and guaranty mortgages through the Loan Guaranty program in the event of a shutdown

The best course of action would be to follow up with your lender or real estate professional to see how your individual transaction could be impacted.

If the shutdown lasts for a few days, this would not have a substantial impact on the real estate housing recovery. However, if it lasts even 21 days like the last shutdown in 1995, the impact could be greater and far reaching, especially on first-time buyers.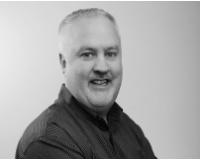 Author:
Troy Anderson
Phone:
206-940-2834
Dated:
September 30th 2013
Views:
4,406
About Troy: ~Married with 2 children ~Turned grey prematurely ~Fetish for all things Apple ~Urban chicken far...