Green Living In The Puget Sound
If we had to choose one color to describe the Seattle area, it would be green. Not only is Seattle the so-called 'ÄúEmerald City'ÄĚ for its lush and verdant landscape, but it'Äôs a true leader in the sustainability movement. From farm-to-table restaurants, to local farmers'Äô markets; from strict compost and recycling regulations to green building initiatives, Seattle is a place that actually celebrates both Arbor Day and Earth Day with a passion that is virtually unparalleled.

If you are interested in making your life a little greener, it'Äôs easy to do if you live in the Puget Sound region 'Äď starting with the home. The number of homebuilders in the Puget Sound who specialize in green construction is immense. If you want to start from the ground up, there are actually some pretty affordable ways to do it that are not only green, but are actually innovative and attractive as well.

For example, the company Greenpod designs modular homes using sustainable and chemical-free materials for interior and exterior construction. The homes feature movable walls, natural and cost-efficient lighting, and even grey water recycling, rain water storage, and roof gardens. The factory kits are designed as single family homes, floating homes or tree houses. For example, the 'ÄúPort Townsend'ÄĚ design is reminiscent of a Craftsman bungalow, but will only cost you $85,000. Want to build something similar? Search for vacant land to build on here.
Another company, Green Canopy Custom also has several interesting projects, both in new construction and renovations. They utilize reused and reclaimed materials wherever possible and try and minimize carbon footprint. The company will retrofit an older home with green technologies too, which has shown to increase home values by 5.5-9%, in addition to saving money on utilities. This Seattle bungalow appears traditional on the exterior, but the interior was remodeled to include sustainable materials and given a contemporary look. Buyers searching for homes should always keep their minds open to the potential in a house when they are shopping.


It'Äôs not just private companies that are going green in the Puget Sound. Both Bellevue and Mercer Island have started 'Äúsolarize'ÄĚ campaigns to try and incentivize residential solar power. The campaign is supported by the regional Solarize Washington effort, which hosts community workshops and works with local contractors to purchase and install systems in bulk orders. The soft and hard costs of the photovoltaic cells and installation are reduced for the homeowner by up to 20%. This is just one of many examples of regional communities playing a part in the green movement.
On a small scale, many neighborhoods in Seattle have 'ÄúP-Patch'ÄĚ community gardens where residents take part in urban homesteading and share local produce. Even master planned communities like The Issaquah Highlands take part in the sustainability movement. The Highlands is the highest scoring Built Green community in the Puget Sound. It is here where you'Äôll find the famous zHome, which has zero net energy and is completely carbon neutral 'Äď you can even take a tour of it. If you are interested in communities like these do a custom search here, we can help you find a green home in a green neighborhood today.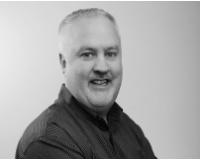 Author:
Troy Anderson
Phone:
206-940-2834
Dated:
May 3rd 2014
Views:
4,168
About Troy: ~Married with 2 children ~Turned grey prematurely ~Fetish for all things Apple ~Urban chicken far...