Haunted Houses And Marketing For Real Estate Listings
As you can imagine, when you have a job where you constantly comb through listings, you can come across some quirky things from time to time. Oddly, the issue of "ghosts" and "haunted houses" actually comes up in real estate listings if you would believe it. In honor of Halloween, we thought you'd get a kick out of these actual real estate listings for homes that are on the market or have recently sold.

This 1882 Victorian home was listed in Joliet, Illinois and sold in less than a week, despite it's somewhat dark history. The listing agent was shocked that the stories of Civil War soldier sightings within the home were actually a draw, and she had over 70 showings in a week. Some reported that they would love to open a "haunted" bed and breakfast!


Excerpted below is another example of an actual for-sale-by-owner listing description in Pennsylvania; talk about being up front with the buyers:
"Built in 1901, this Victorian home in the Hollywood section of Dunmore features 1850 sf of living space with an additional 1350 sf of partially finished space. Original hardwood floors throughout entire home. 4 bedrooms, 2.5 bathrooms. Off-street parking. Freshly painted. New moulding throughout entire first floor. Slightly haunted. Nothing serious, though. e.g. The sounds of phantom footsteps. A strange knocking sound followed by a very quiet (hardly noticeable, even) scream at 3:13am, maybe once a week. Twice a week, tops. And the occasional ghastly visage lurking behind you in the bathroom mirror. Even still, this occurs very rarely and only in the second floor bathroom."
This lovely beachfront Coronado, California house was recently listed for sale for 14.5 million dollars. The home is only steps from the world famous Hotel del Coronado, overlooking one of the most beautiful beaches in the world. The estate was built for John Spreckels, a sugar magnate and former owner of the Hotel Del Coronado. The nearby hotel is infamous for its ghostly stories. In the comments section of the listing, the agent writes: The tragic deaths and the plans for renovation are the perfect recipe for paranormal activity. This of course will be up to the potential buyer to decide.
Of course, with as many haunted houses you see, rest assured that there are just as many that aren't haunted. Thank goodness that this listing agent thought to include this essential information in their signage out front:
Luckily, these listings are located out of state. We haven't run into anything like this in the Bothell, Woodinville, Kirkland, Redmond, Kenmore, Snohomish or Lake Forest Park areas, thank goodness. Joking aside, this exercise does highlight an important issue when it comes to real estate listings - marketing. How your home is portrayed can either hinder or help your chances of selling fast and for top dollar. Here at Team Troy, our 15+ years of experience has shown us what kind of photographs sell, what kind of staging sells, what kind of landscaping sells, what kind of descriptive keywords sells, what kind of price point sells, and what kind of home improvements sell (here's a hint: it's probably a good idea to leave the ghosts out of it).
Learn more about our approach to marketing, and ask us about our complementary services for sellers. Learn more about the Team Troy difference:
Don't be afraid to call us here at Team Troy anytime: 206-745-3457, and don't forget, we're local here in Bothell as well.
Happy Halloween!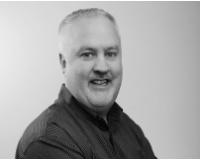 Author:
Troy Anderson
Phone:
206-940-2834
Dated:
October 16th 2014
Views:
820
About Troy: ~Married with 2 children ~Turned grey prematurely ~Fetish for all things Apple ~Urban chicken far...