Heavy Petting
If you're a pet person and you're thinking about moving to the Seattle 'burbs, you're naturally concerned with how pets are regarded and what you can expect from your new neighbors and the local authorities. Well, here it is in a nutshell: You are now in Pet Heaven. Seriously. You could horse-whip your neighbor at high noon, in your driveway, and you'd get in trouble, sure, and a few people might get upset with you….depending on the neighbor and whether he deserved it or not. You do the same thing to a dog or a cat…and this entire state will shun you and actively root for jail time. And, no, that is not really, totally kidding. People in Western Washington reserve their worst venom and loathing for those who abuse animals and we do it for a very good reason: almost everybody here has a dog or cat (or fish or birds or ferrets or, in certain very colorful instances, a llama or tree sloth) and we love them to death. Calling Washington "pet friendly" is like calling the Sahara "a tad dry".
You can prove this for yourself very quickly: google "pet groups near Seattle" or "dog groups in Bothell" and see the hundreds of listings that pop up. There is a dog appreciation group for nearly every known breed, somewhere in the Seattle area. There are a couple of dozen rescue organizations, many of which specialize in specific breeds. There are dog meet-up groups, dog walking groups, dog therapy groups, and even a couple of groups for people who take their pets camping, complete with their own tents, sleeping bags, and camp chairs. The therapy groups are both for people facing medical or emotional problems that can benefit from contact with animals…and therapy for animals who are having adjustment problems. (There is even one group, just north of Seattle, that specializes in helping your pet remember past lives…and no, we are not making this up.)
There are also play-date groups that match newcomers' pets by breed for arranged playtimes and there are singles groups for the pets' human buddies to meet 'n' greet with their dogs along to play wingman…or wingwoman. ("Wing-beast", maybe?) Generally speaking, if there's an animal in your house and you want a really easy, low-impact way to meet new people in your new Bothell digs, you can find a group that will introduce you to other Washingtonians without the focus on you but on your pet, who will instantly find themselves experiencing the sort of adulation usually reserved for rock stars and NFL quarterbacks.
There are also literally hundreds of restaurants, bars, and brewery taprooms where your dog is welcome. Many even provide water bowls and treats for their four-legged patrons. All are great places to meet new people, as those with pets tend to cluster in those public situations and folks who don't have or even enjoy pets find out very quickly that complaining about the presence of pets in the eatery or bar is a great way to find yourself out in the street, fumbling with your car keys. Respect for pets is an ingrained part of the Northwest character, founded on the fact of animals being a vital part of the evolution of this area, from pioneer days when having a good dog was not at all a matter of convenience but a necessary element of survival.
There are few places in the US in which the family pet is a valued and respected as in Bothell and the other Seattle suburbs. The only real restrictions that are universally enforced here are that pets must be fenced or penned when at home and on a leash in public, except in in the area's dozens of off-leash parks. Armed with a few of those much-appreciated little plastic bags, you can go virtually anywhere in Seattle, Bothell, and King County with your pet welcomed every bit as much – and, in some cases, more! – than you.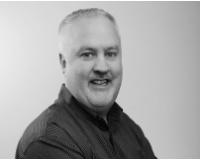 Author:
Troy Anderson
Phone:
206-940-2834
Dated:
May 3rd 2016
Views:
321
About Troy: ~Married with 2 children ~Turned grey prematurely ~Fetish for all things Apple ~Urban chicken far...