How Do Your Property Taxes Work
Whether you are shopping around for a new home or have been a homeowner in Washington for a while, you should know a little bit more about property taxes. When you're buying a home, often things like taxes, insurance or maintenance aren't always on your mind. However, these are added costs should always be factored in when you are setting a budget.

Let's start with the basics. Property taxes are paid to your local government, which is why a local government tax assessor is sent to your property to determine the value of your home. If you want to know more about your property taxes or your home's assessed value, you can contact your local assessor's office.

Here in Washington we have a bit of a unique property tax system. We have a budget-based structure, which means that cities, county, schools, fire, library, ports, etc., decide how much money to levy or budget each year for their regular levies, voter approved levies or both. Regular levies are limited to a 1% increase annually without going to a vote of the people.



Imagine a little city that consists of four homes, each exactly the same, and each appraised by the Assessor at $100,000. Let's also say that the annual city budget for our imaginary city is $1000. To raise the amount of the budget, each homeowner must pay $250. Four homes each paying $250 raises $1000. We tax enough to raise the amount in the budget. No more.

Let's say next year's budget remains at $1000, but the Assessor doubles the assessed value of all the homes to $200,000 each. Do the taxes on each of the homes change? No. To raise the budgeted amount, each must still pay $250. In this example, the assessed value of each home doubled, but the tax didn't change.
In a more realistic scenario, the values on the homes change differently. Suppose one home goes from $100,000 to $150,000. Two homes double in value to $200,000 and the last home jumps up to a whopping $250,000! Now what happens to the taxes? The average value of the four homes is still $200,000. So the taxes on the two homes that go to $200,000 are unchanged. They are at the average and they each still pay $250. The lowest valued home sees its tax go down to $187.50, even though the assessed value goes up 50 percent! The home that jumped 150 percent to $250,000 in value sees its property tax go up to $312.50, a 25 percent increase. In the end, we still only raise $1000 total to meet the budget.
But wait. Normally budgets don't stay the same; they go up, right? Back in 2000, Washington
State voters approved Initiative 747. I-747 limited annual budget increases to 1 percent unless voters approve a greater increase. In our imaginary city, the $1000 budget can only increase 1 percent to $1010 the following year unless the voters who live in the city approve a higher increase.
Want to know your own rate?
The taxing districts' "levy rate" is the levy (i.e. budget) divided by the assessed value of the taxable parcels in the district. Here is a quick example:
Then, the rate is used to calculate how much each homeowners owes. Levy rates are calculate on a dollar per $1,000 of assessed value rate. Using the above example's rate, if you own a home assessed at $300,000, you would owe $150 in property taxes.
If you live in King County, you can use this tool to find out more about a specific property. If you live in Snohomish County, you can use this tool to find out more about a specific property.
Also located on these sites is information on how to contest your property assessment. If you believe that your home has been assessed too high, you can appeal it. There are also certain taxpayer assistance programs such as the senior citizen exemption or deferral, the income limited deferral, the historic property deferral, and others. Check the full list here.
As always, Team Troy is here to help in all your home owning, home shopping, home selling, home investing, and home financing needs. We can help you estimate things like property taxes, and other costs of owning a home. If we don't know the answer, we definitely know someone who does, and we will connect you. Call us today with literally any question - we are here to help: 206-745-3457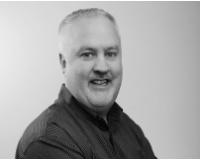 Author:
Troy Anderson
Phone:
206-940-2834
Dated:
July 13th 2014
Views:
930
About Troy: ~Married with 2 children ~Turned grey prematurely ~Fetish for all things Apple ~Urban chicken far...