How To Make An Offer On A Home
Recently, Justin Mitchell, Team Troy Buyer's Specialist, was interviewed on Real Estate Radio Northwest with Nick Neal and Shelley Dudley. We also heard from Caitlin Pollock from Security National Mortgage Company about the importance of a pre-approval and the details of getting a home loan. Justin discusses real estate trends in Seattle, and how to be competitive when buying a Seattle home. You can read the interview below or listen to it by clicking the video link below.



Interview:
NICK NEAL: This is Real Estate Northwest on Money Radio 1300 KKOL. Hi friends in Seattle, Bellevue, Kirkland, and out on the plateau, all the way up to Everett and all the way down to Tacoma, you are listening to KKOL Money Radio, I am your host Nick Neal, and we are here to share our stories with you, stories about real people, just like you, who are buying and selling real estate, building and protecting wealth, and are working hard to provide a stable financial future for themselves and their families. If you have a question about real estate or you need help with a home mortgage, that's what we are here for, and that's what we can do for you. We can get your pre-approved for a home loan. We've got people in here that can do that for you. Our company, security national mortgage company, I wish it were corporation, can I call it corporation?

CAITLIN POLLOCK: Down where we're at we just call it Security National. I would imagine SNMC would probably take hold. I will put in a word, corporation, I like that.

NICK NEAL: That's Caitlin, we're going to find out who she is in a second. But, she's one of the people who will help with your pre-approval for your home loan. That way, you're ready to go out with another person we have today, Justin Mitchell, who can help you find a house.

JUSTIN MITCHELL: Hello

NICK NEAL: So, we get your pre-approved with the people we have in the studio today, you're all ready to go. Then you go out with Justin and find a property come by to us, and we had an appraisal and title. The next thing you know, you're at escrow and signing on your new home. That's the way the process is supposed to go and that's what we're here for. We're also here to help you with financial advice, legal advice, investing, retirement, that type of thing. We've got a whole group of really neat people on our website at realestateradio.com in our past shows, you can find someone that probably specializes in something that you might be having a problem with.

SHELLEY DUDLEY: If you have a question that you want to ask us 888-638-1117

NICK NEAL: That's Shelley Dudley:, my right hand woman, I appreciate that Shelley. The phone number is good to get directly to us. If you want to get pre-approved or if you have a question, give us a call. If you want to be guided to one of the people who are in our wheel.

SHELLEY DUDLEY: We also have a contact form on our website, and you can also get in touch with us on our Facebook page, while you are there, "Like" us.

NICK NEAL: Check out the video from the fair stuff. That's really cool. We're getting a lot of hits on that.

SHELLEY DUDLEY: We did have a lot of fun at the fair, didn't we?

NICK NEAL: Yeah, we did.

NICK NEAL: Real estate radio northwest is a part of the real estate radio network. A national network of radio hosts, dedicated to timely balanced truths about real estate markets and current financial matters, in an effort to help Americans maintain good credit. Minimize debt, and achieve the dream of homeownership. We're doing this one family at a time. Now we'll get to our guests.

SHELLEY DUDLEY: We've got a whole studio full of them today.

NICK NEAL: We do. That's Shelley Dudley. And you are Marci Leishman, from Utah, from SNMC in Utah. And you aren't really as much in the loan process, you're here as moral support for Caitlin.

MARCI LEISHMAN: I'm moral support, absolutely.

SHELLEY DUDLEY: Moral support, but you also work in an administrative role. I do and I love it, it's great company. I've only been there a couple of months, but I am hooked. It's a fabulous company to work for.
NICK NEAL: The next person here is Caitlin Pollock:

CAITLIN POLLOCK: Yes, hello.

NICK NEAL: That sounds like a movie stars name, you look like a movie star too.

CAITLIN POLLOCK: Well, thanks.

NICK NEAL: I'm going to really embarrass you today.

CAITLIN POLLOCK: I have a face for radio?

SHELLEY DUDLEY: You don't you have a face for the movies.

NICK NEAL: You are actually one of the people in the process of getting people's loans through.

CAITLIN POLLOCK: Yeah, so I'm a regional processing manager. So I manage all the processors in our region, but I am also licensed to originate loans in Utah State, as well as process loans from other loan officers in our corporation.

NICK NEAL: So you help oversee that crew of people that when I bring in all the paperwork and loan applications and documentation from the borrower, we give them to you and your team gets them ready.

CAITLIN POLLOCK: We try to keep one processor with their same loan officer, so we are able to get a proper hand off, a working relationship built up. It is nicer for the borrower to only have one contact person. A lot of companies have a team of processors, and you call an 800 number and its faceless. With us, you'll work with the same folks for all your transactions, and you'll get to know one another. It's really comfortable to not feel like your information is being shot down to 25 people in India. We're local folks in a corporate office, and it's really fun.

NICK NEAL: That's awesome, and you're helping us here in Washington, and we've got our own Team in Washington here as well that runs things the same way, so you'll meet the same people and work with the Sam people.

CAITLIN POLLOCK: This is actually my third trip this year, training a couple processors in our Everett office, just going over compliance and system changes, and things that we're doing. I've been here since Tuesday, it's been fun. Beautiful weather, we didn't have a drop of rain that I saw.

NICK NEAL: Yeah, it's been really nice. Your weather is a little weird in Utah as well.

CAITLIN POLLOCK: We've already had snow, and it's been pretty chilly.

SHELLEY DUDLEY: We just tell everybody that it rains a lot so the Californians won't invade us and get overcrowded.

CAITLIN POLLOCK: it's like the Iceland/Greenland mix-up, I like it.

SHELLEY DUDLEY: Our final guest is Justin Mitchell from Keller Williams Greater Seattle, welcome back.

JUSTIN MITCHELL: Thank you, it's great to be back again.

SHELLEY DUDLEY: Our listeners will remember that he has been on our show before, and was a wealth of knowledge and fun, so go back and listen to that show again. We're going to have more fun in the studio today, aren't we?

NICK NEAL: From everyone here. Let's hear a little bit about what's going on in your life. Justin, what are you doing lately?

JUSTIN MITCHELL: Well, I'm still playing rugby, very fun. Quake Rugby Team. We have a blast, it's really fun. It's a northwest regional team. We play teams from Oregon and throughout Washington. It's a division three team, it's really fun. It's a great way to develop athletic skills if you've never played on anything before we have like a vast range of abilities on the team. We start from "this is a rugby ball" to guys that have played for fifteen or twenty years.

NICK NEAL: That's a rough sport too. That's like football without pads.

CAITLIN POLLOCK: He's still got all his teeth, so it's going well.

JUSTIN MITCHELL: Yeah, I protect those.

SHELLEY DUDLEY: If a person wanted to come watch you play Rugby or wanted to get involved in the team in anyway shape or form, when is your next match and where?

JUSTIN MITCHELL: Our next match is a home match. It's tomorrow, at Magnuson Park at 2 or 2:30 so come out and watch.

NICK NEAL: What about you Caitlin, what are you doing out in Utah? You've got family or kids?

CAITLIN POLLOCK: Good old Utah. I'm married, I don't have any kids. I have a dog, who is my kid.

NICK NEAL: What kind of a dog?

CAITLIN POLLOCK: A pitbull. I like most him more than most people like their children.

NICK NEAL: More than your husband.

CAITLIN POLLOCK: Yeah, he knows where he stands! He's our favorite. He's really protective of me. If Nick and I are arguing, Tank will come and sit next to me and growl at Nick. It doesn't matter what it's about, Nick is wrong. He's my buddy.

SHELLEY DUDLEY: Poor guy doesn't stand a chance.

CAITLIN POLLOCK: Nope. Just work and that's pretty much the gist.

NICK NEAL: During the weekends, do you guys do stuff outdoors? In Utah, you kind of hear that. It's kind of like Seattle in that way?

CAITLIN POLLOCK: There are a lot of lakes. Skiing and snowboarding of course is huge in the winter, that kind of a thing. I like to wakeboard, so that season has sadly come to an end. I skied in my younger years, and I plan to snowboard this year, so we'll see how that goes.

NICK NEAL: Well, that's cool.

CAITLIN POLLOCK: I also run, I treadmill run, and I do 5k, 10k, half marathons.
NICK NEAL: Get all that energy up so you can get through processing.

CAITLIN POLLOCK: That's right. I spend 12 hours a day sitting in my chair, so when I have a chance to be jogging around it's kind of nice.

SHELLEY DUDLEY: So our listeners are building a picture of you now, we've said you have a movie star face, you're fit and run 10ks.

NICK NEAL: Tom said to be nice to you to. Our area manager said, "be nice to Caitlin."

CAITLIN POLLOCK: Well, that's good.

NICK NEAL: What about you Marci, it's open game.

SHELLEY DUDLEY: Did you grow up in Utah?

MARCI LEISHMAN: I did grow up in Utah, I have lived there most of my life. I love it there, and my whole family is there, which is important to me. I am a mom of three boys, and I am married to my husband Rob. They keep us busy. They are into sports and lots of activities. That's pretty much my life.

SHELLEY DUDLEY: What ages are they?

MARCI LEISHMAN: My oldest is 18, then we have a 16 year old and a 14 year old. My 16 year old is getting his license soon and it terrifies me. I am still not used to the 18 year old driving.
NICK NEAL: What kind of sports are they into?

MARCI LEISHMAN: My youngest is in football, and his team is doing amazing, they've only lost one game so we've got the playoffs and all that coming up. Then all three of them are wrestlers.

NICK NEAL: They can drive themselves to events now.

MARCI LEISHMAN: Oh, that's life changing, love it. I love being a mom. I work full-time too, and I'm like Caitlin sitting in my chair all day long, but I don't go run 10ks after, but maybe she'll inspire me.

NICK NEAL: That's neat getting to know you guys and we'll talk more about business stuff as we get into the next segment. But what's going on with real estate, Justin? Let's hear about some Seattle stuff.

JUSTIN MITCHELL: Seattle of course is always crazy. It seems like from one day to the next it changes. We had a really good summer. Anyone who was shopping for a house this summer will fully understand it was quite crazy - crazier than a lot of other areas of the country.

SHELLEY DUDLEY: It slowed down a little bit in August, which is natural because kids are going back to school.

JUSTIN MITCHELL: Yeah, typically it is a seasonal thing. We start heading into Thanksgiving/Christmas and people don't want to move. If they have a choice, they probably would prefer not to move. We still a lot of properties going on the market, if not a little bit more than the summer. We still have so many corporations here, and there are always people that need to sell their property for various reasons. But, the competitiveness had died down a bit.

NICK NEAL: For you being a buyer's agent, right? That's got to make your life and your job a little better.

JUSTIN MITCHELL: Trying to figure out tactics to get clients offers accepted when there are eight offers, how do we get the edge? It's hard too because so many people see the sticker price so to speak when the listing agent lists it, so you got to try and navigate all that.

NICK NEAL: Well, that's cool. We're going to talk more about that, and the loan process started, what you should do before you go to Justin to buy the house, and what's going on in Seattle with real estate, so we will be right back
__________________________________________________________________________________
NICK NEAL: Thanks for staying with us, AM 1300 Money Radio, Real Estate Radio Northwest. I'm your host Nick Neal. That was Eugenie Jones.

SHELLEY DUDLEY: Yes, Eugenie Jones has got a great voice
NICK NEAL: You saw her last night

SHELLEY DUDLEY: I did, it was an awesome show, and the venue was awesome too, I'll give a shout out to them. We were in the New Orleans Bourbon Restaurant in Pioneer Square, it was good.

NICK NEAL: Her music just kind of relaxes you. She was in the studio because she is a life coach as well, and she actually sung for us a couple times. Leads in and outs, and she actually sun over the mics a couple times.

CAITLIN POLLOCK: You won't see any of that from me.

SHELLEY DUDLEY: You won't be singing for us?
CAITLIN POLLOCK: No.

NICK NEAL: In case you're just joining us, this is Nick Neal with Real Estate Radio Northwest, I've got Shelley Dudley, my right hand woman. And we've got Caitlin Pollock: and Marci Leishman from our corporate offices at SNMC; Security National Mortgage Corporation

CAITLIN POLLOCK: Yes, pleasure to be with you all today

SHELLEY DUDLEY: And we also have Justin Mitchell

NICK NEAL: Justin Mitchell. What we're going to talk about now is pre-approval and the process you'd go through to get ready to buy a home, so it's kind of like getting the key to house before you get the house. You know you've got the pre-approval because your financing is settled and you can relax. You can get the dentist appointment out of the way. People relate me to the dentist, I don't like that. I can be a little stressful though. Caitlin, where would you start?

CAITLIN POLLOCK: So, the best thing is to truly get pre-approved. If you have someone who says, Oh, what do you make? Oh, what are your debts, and they didn't pull your credit and they didn't really look at your taxes, and they didn't ask you 75 questions. I would question their pre-approval. If you truly want your loan settled, you really have to dig into it, you have to look at your 2106 expenses, which are your unreimbursed business expenses, and your schedule C, maybe you run a multi-level marketing business that you claim a loss from because someone told you that was a great idea, those are all things that will impact your borrowing power. Changes to your credit card balances, new installment loans, student loans, new cars, all those things will impact what kind of a home you can get. Someone needs to be really watching the market for you, because a spike in rates will also change your payment, which will also change your DTI, your debit to income ratio percentage.

NICK NEAL: Yeah, you just made my job seem like an important position. I'm the guy that's supposed to be doing all this stuff, and we do. We do at our company, our pre-approvals are like gold, and they do not fall through. That's unless someone does something extreme like from their job, I've had car salesmen do that a lot for some reason. "I've got the house, and now I don't need to work anymore, or I get a job transfer." So don't quit your job either.

CAITLIN POLLOCK: Right.

NICK NEAL: Keep everything consistent, we want to take a picture, and have that picture stay the same all the way through the loan process

CAITLIN POLLOCK: Correct. In fact, we'll get a verification of employment the day of funding. Sometimes our investors when we are selling the loans will follow up and make sure that you still work there. So, yes you still need to have your job and incoming of paychecks to get your home loan.
NICK NEAL: Justin you talked about processing. I really want to talk about that from a Realtor side. You kind of see how processors and loan officers work, don't you?

JUSTIN MITCHELL: Well, to touch a little bit upon what Caitlin said, too. From a buyers side, a lot of times, one bank will give you a pre-qualification and another will give you a pre-approval. Caitlin was talking about a pre-approval, which I think is really important, where they are examining all of your documents, it is not just a quick phone call, and a credit score and put in a few numbers and they spit out a letter for you, they are actually going through it for you. Because what I am seeing during offer negotiations and increased competition, the listing agent who is selling the house will actually call up the lender and ask questions to the loan officer. They want to know if it is a pre-approval or pre-qualification and how strong is the letter. If they don't feel like it's a strong letter then they might choose to go with someone else as far as an offer is concerned.

CAITLIN POLLOCK: Yeah, we've had underwriting approval based on pre-qualification where we have actually underwritten your credit approval. So if we are really getting into a bidding war or it's coming down to the short sale going to the bank kind of approval, we can furnish an offer like that, an approval like that, which will help your buying power.

NICK NEAL: Then all you do is add the appraisal and title, basically.

CAITLIN POLLOCK: Yeah, just property docs.

NICK NEAL: Yeah, the property information and you're ready to go. Yeah, and that is important to really get a detailed picture for the pre-approval letter. I don't even do pre-qualifications anymore. It just doesn't make sense because there's not much weight in that. I want it to be a pre-approval for the sake of everyone involved in the transaction that this is a loan that's going to close. We've got people with vans, kids, jobs, their life is going on around this transaction and people have deadlines and timetables that they have to meet. We've got to be solid and know that loan is going to close on time. Let's here from Justin Mitchell at Keller Williams, Team Troy.

JUSTIN MITCHELL: Well, it's important. The script I always tell buyers when they call and they haven't seen a loan officer yet is in a competitive market it is my worst fear to take you to this house and it's your dream house, it's the house you've been looking for and it's the house that you want, and it's a Saturday. We can't get you pre-approved until Monday or Tuesday and we miss our window of opportunity because we put the cart before the horse.

CAITLIN POLLOCK: Even worse is if there is something we have to work through, like a collection account or medical account. These are notorious. We need to know about it. You can still be shopping for a home, but we are at least working that could take us 4, 5 or 6 weeks while you are home shopping. If you get it under contract, we only have 30 days to meet the contract. If we have a snag like that it is really disheartening to find this out when you're packing boxes ready to move. It's really good to talk about it. Is your spouse going to continue working, what kind of expenses are you going to incur? Don't go and buy a houseful of furniture on a credit card before you move in. People do this all the time.

NICK NEAL: People do that, they go buy all this furniture.

CAITLIN POLLOCK: They just don't understand how it impacts the loan, so it's really important to have a good relationship with your loan officer and your processor, really understand what we need. If you have that conversation, borrowers get it. That makes sense, you just incurred some additional debt, you would have to count it of course. If they don't have that conversation or that light bulb go off, they are just moving without thinking. If you have a loan officer who is really inexperienced, you just ran your income versus your house payment, and thought that it would going to be sufficient, it really isn't. You closing will be delayed and it will be painful. If you have that pre-approval process, we already know about your taxes, we already know about those two late payments, we already got it worked out, it won't be a deal killer.

NICK NEAL: You can work through things if you have the time to do it. Sometimes you just need to research and document. Those are the critical things that you need to gain an understanding of what something is and to be able to put it down on paper and give it to the underwriter so it can go in the file and keep those secured. We need to make sure there's not going to be something that comes back to bite her, because she's responsible for that file.

CAITLIN POLLOCK: Yes, it's her name of it, it's a bid liability. As long as we can address them and work through them, and document them, then we don't have a problem. We frequently close loans just barely within the MDIA, the Mortgage Disclosure Improvement Act, which requires us to have seven days between your initial disclosure and your closing date. We will have loans sit and wait in docs to wait for it to finish out because we have been pre-approved, but we are just waiting on our appraisal and we are closing. We have plenty of settlement deadlines that we are early for. Our teams are really glad. We never have to extend a settlement deadline, we're huge on that. It is like a red file through the office if there is a snag and we getting close.

NICK NEAL: That's why I joined up with you guys. My motto is on time, every time. Realtors go, "do you have programs to do you have this, or that?" Well, you have everything everyone else has, what is your niche. What do you do that's great? Well, I close on time, every time. That's it. How nice is it Justin to have docs at escrow five days before closing?

JUSTIN MITCHELL: Well, it works out great. Sometimes it works out faster than the sellers expect. They aren't even out of the house yet. Caitlin touched on something that at Security National, the loan officers get assigned to a processor. That is a big deal for buyers because if they have a working relationship and the loan officer knows how the processor works and knows how they like documents, how they like files delivered to them, so your loan officer can really help you put together a fantastic file that's not going to have as many speed bumps. Then you can get answers really quickly and you have a single point of contact. That's huge compared to other lenders that are out there.

CAITLIN POLLOCK: Correct. I ran track in high school, and doing relays and that hand off will totally impact the race. That loan officer to processor hand off is huge. It is important to know that the loan officer frequently forgets to ask or do this, and so they're checking for it. It's a working marriage.

NICK NEAL: Not to say that we don't think about what we do, but it really is kind of a sales job; dealing a lot with people and emotions. You have to connect and understand needs. To do that, you're in your right brain. This is the technical cognitive thinking aspect of it. Some people are frustrated by it, but I just understand and I go with it, and I rely heavily on my processor to help with the situation. I am constantly working with people, thinking about their needs. For me to jump back and look at W2s and tax returns and analyze numbers, then jump back into thinking about my clients and trying to connect with them. It can be tough. I really rely on my processor a lot of times to help me with the number side and maintaining that efficiency.

CAITLIN POLLOCK: A loan officer, their office typically becomes their car because they are meeting borrowers at coffee shops and running all around. Our processors are actually at an office at a desk, at a computer with people they can bounce ideas off of. It is not mayday if it's a sick day, there are people that can cover type of thing. Sometimes we get away from how important that is to have someone actually available during business hours, when your loan officer might be in a meeting or hosting a training for Realtors or even out golfing?

NICK NEAL: Were you out golfing yesterday?

CAITLIN POLLOCK: No, but is it business. It's important that they are out there doing that and sharing the face of their company, and helping us grow, especially in this area in the Pacific Northwest, so I can make more trips to this area.

NICK NEAL: Exactly

SHELLEY DUDLEY: Then as Justin said, it's that same consistent person that the borrower is contacting each time, so that's good.

CAITLIN POLLOCK: It's not like calling Wells Fargo where you have to go through seventeen options to talk to someone who half speaks English. You'll work with our processors day in and day out. You know, email address, phone number, direct line type of relationship that you've got going on.

NICK NEAL: You can just say, "The Bank" for Wells Fargo bank. There are a lot of companies that I've been through, and I've been in management too, where they do have the rotation. You might have seven or eight processors; you might have tiers, with different responsibilities within a single transaction. I'm not kidding, this is out there. A one tier might be able to look at bank statements and W2s, a two tier might be able to look at tax returns, but only a three tier can actually hand that file off to an underwriter. You've got three tiers, seven different three processors, with loan officers working with all of them. You might get calls from four different people asking for a pay stub. That has literally happened.

CAITLIN POLLOCK: And you've already sent it twice.

NICK NEAL: I just believe in the old school way of doing it, like what Justin was talking about. I've got one processor, she's might right hand, and she's able to talk to the borrower. If you have a loan officer that says you can't talk to their processor, I would be weary of that. She is such a critical part.

CAITLIN POLLOCK: Absolutely.

NICK NEAL: Alright, we are just able to head into a break, we've got some music. We'll be right back to hear more about real estate, and it's not as bad as the dentist chair, really, if you do it up front, brush your teeth and floss every day. Be right back, Real Estate Radio Northwest.

NICK NEAL: We've been easy on Joshua today, not requests for Jetsons or Flintstones. So he is playing his nice moody stuff

SHELLEY DUDLEY: I love the music he chooses, he has good taste

NICK NEAL: You're listening to real estate radio northwest on KKOL AM 1300, I'm Nick Neal, your host. I am here with Shelley Dudley, my co-host, and we've got Marci Leishman, from our SNMC, Security National Mortgage Company out in Utah, and we've got Caitlin Pollock, our main processing person. You manage the processors.

CAITLIN POLLOCK: Correct, yes. I am responsible for training and managing the processors.

NICK NEAL: Big dog.

CAITLIN POLLOCK: I don't know about that. I'm chained to my desk if I'm a dog.

NICK NEAL: You've been giving us a lot of good information on important tips for people that they might not think about. If you just see the loan officer and he just seems like a nice guy, and you just start to work with him. If you know about the transaction and the process when you're getting a loan, you'll probably go into it with wider eyes and make decision, as well as see things that might be a concern up front.

CAITLIN POLLOCK: Absolutely. It is really important to have that relationship with your loan officer. You don't feel stupid to ask a dumb question. It's your home loan. It is probably the biggest purchase you'll ever make. You need to understand what it entails, and you need to understand the process, so that you are protected during the transaction and not getting into trouble.

NICK NEAL: Or not sleeping at night.

CAITLIN POLLOCK: Correct.

NICK NEAL: Because you have unanswered questions. We talked a lot about the details of getting pre-approved. You come to me and we get your paperwork sorted out, and go through the details that you talked about. Once we get that pre-approval, it's the loan ready to go, we just need to bring in the property information, and then we hand you over as a golden key approved borrower to Justin Mitchell, with Team Troy over at Keller Williams Greater Seattle, he's a buyer's agent, which works perfectly. Justin takes the handoff and you know you've got this pre-approved borrower, and what do you do with them, Justin?

JUSTIN MITCHELL: First of all, that makes my life so much easier because then I know I don't have to worry about that.

SHELLEY DUDLEY: Do you find that your pre-approved buyers have a competitive edge?

JUSTIN MITCHELL: It is almost an expectation. I mean it's just the degree of the pre-approval like we talked about before. That's the part that's important. It is going to help the buyer, and it's going to help the loan officer, and it's going to help me. Just getting as many documents to the bank when you get that pre-approval, is going to help so much. I work with just buyers, I specialize in buyers. I am part of a team, Team Troy with Keller Williams. It is www.NWHomesearch.com in case you want to check us out. Working with a team is fantastic because we all kind of specialize in our niche, just like what Caitlin was talking about on the lender side. We have a gal that was here last week that works with just investments.

NICK NEAL: Yes, Angela Coria.

JUSTIN MITCHELL: We have another buyer's agent, a marketing person, a transaction coordinator, and then our CEO, Troy Anderson, who takes care of all of our listings. You get a whole team for the price of one agent.

NICK NEAL: That's amazing. You have a moving vans, free staging, and all that stuff. You guys are awesome.

JUSTIN MITCHELL: Yes, we offer free re-key for when you buy your house, you get a free home warranty that we pay for, we have access to a moving truck for free, so we have all these concierge services that we do to try and set ourselves apart from the other teams and agents that are out there.

CAITLIN POLLOCK: That's great, that's a good deal. Those home warranties come in handy.

JUSTIN MITCHELL: It's a great closing gift as well, we actually just treat it as a closing gift. It is a nice way to do a standard closing gift for all of our clients. We have a re-key company that comes out and re-keys up to four locks. Then they get a fresh key for their new house, that's just for them so there aren't any copies of an old key lingering around somewhere.

CAITLIN POLLOCK: I never really thought of that, but that is important.

NICK NEAL: It's a good thing to do.

JUSTIN MITCHELL: It's just a piece of mind to say that you have a fresh new key that's just for you. It's kind of a nice way we close a deal. So yeah, now that I have pre-approval in hand we start looking for properties. We talked a little bit about how the market is. The traffic has kind of slowed down a bit in Seattle, but things that priced appropriately and look nice are going quickly. It is very important to have that pre-approval, also to do your research and understand the market. As you work with a buyer's agent, they fill you in on all that information too. Everything you have to take it at face value. Take the listing price on a house for example, that isn't necessarily what the house is worth, it could easily be a tactic on the selling side to get it sold. But so many buyers look at that number and their so focused on that number and we have to tell them, well, it is actually worth 30K more than they are asking for it.

NICK NEAL: You're taking about the bait and switch. Well, not bait and switch, but the California thing of listing a little low to get a bidding war started.

JUSTIN MITCHELL: Right. It's better that, on the seller side, than the opposite, which is to try and push the boundaries and potentially plague your property. You've overpriced it so nobody wants to come see it because it's overpriced. You send this message that you might not be willing to negotiate. From an agent's perspective, when I see a property that's really overpriced, I might not even show my clients because I don't even want to mess with that.

CAITLIN POLLOCK: Then you might get an appraisal that is low and that really can hurt your turn time for your transaction having to re-negotiate a purchase price is hard. It's good to know an agent that really knows the area and can tell you what things are really going for, and conservatively, what they are really worth.

JUSTIN MITCHELL: I've actually had things fall apart over appraisals.

CAITLIN POLLOCK: Sure.

JUSTIN MITCHELL: From a buyer's side, if you get an appraisal done, and the deal falls apart, and you don't even up closing with that lender, there's a cost there – 500 to 600 dollars, and up to 1,000 depending on how big the house is. So, really understanding the market, putting together that competitive offer once you find that property, and realizing that the sticker price isn't the end all be all.

SHELLEY DUDLEY: It is not written in stone.

NICK NEAL: I was just over at your office last night with Carol Ann Sinclair, one of the people that you work with there. We were looking at the closed transaction percentages, and I have seen that before, but they seemed a little bit higher. 101% - 102% of the asking price was the average sales price. Not only are some people pricing their homes a little low and they are getting bid above, but that's the norm that you are seeing.

JUSTIN MITCHELL: Of course in certain neighborhoods, there are the standard popular neighborhoods like Wallingford, Ballard, Queen Anne, where the market was so crazy for a few months there that agents would do a market analysis, and the market analysis says the house is worth this much, and you price it at this much, but there was so little inventory on the market in Seattle, there are 8 couples waiting for that house to go on the market that it creates this hysteria.

NICK NEAL: That's part of it too then.

JUSTIN MITCHELL: You know, even if the historical data says that it's supposed to be worth this much. Really, a property is worth what a person is willing to pay for it, no matter if the data supports what they want to pay for it.

NICK NEAL: That's kind of a weird dichotomy with the appraisers and what they have to work on with past data, because they are getting an appraisal based on the past 6 months or so, with comps of properties that have sold. You would think that the market would really be the thing that dictates what a property is worth. The market value is what we talked about. The appraiser is kind of restrained by what he can use, as far as comparable sales in the area. I'm not really defending them when they come in low, but they have restrictions and guidelines that they have to follow. If there is a really nice house that has some features that they other houses that he is able to find as comps don't have, then you can see that sometimes, where it's not able to support the appraised value.

JUSTIN MITCHELL: I think you're also interpreting the market too. So, I would assume from an appraisal standpoint, you're looking at the historical data, but if it's on an upward echelon, then you know there is a trend that is happening and the market is going up. You look at the historical data, but at the same time you have to factor in what is currently under contract that hasn't sold yet, of course they aren't going to tell you what the price is, but to kind of see where that house fits in with the market trend, not just the historical data. I don't want the appraiser's job though.

CAITLIN POLLOCK: They have to use closed comparables, so homes that have actually closed. They can use the listings, but if people are listing their home low, so what actually ends up selling for is more accurate.

SHELLEY DUDLEY: They don't have an easy job.

NICK NEAL: So, what happens after you go out with clients and you find the perfect house. Take us a little bit through the process once you find the property.

JUSTIN MITCHELL: Working with buyers, I just try to work with them to put together the most attractive package, strongest, cleanest package we can. It starts with a great pre-approval. I use letters frequently from the buyer, including a photo, like a family photo.

NICK NEAL: I like it, that's cool

SHELLEY DUDLEY: I do too.

JUSTIN MITCHELL: A lot of people that are selling their houses, it's a case by case basis, but I try to be friendly with the listing agent so I have a little bit of an upper hand, but understanding why the sellers are selling their house, and then I coach them when they write that letter. You should touch on all the improvements that the listing agent told me that they did and how much you love them. You can talk about some of the same reasons why they love that house and why they might have a difficult time selling it.

CAITLIN POLLOCK: Yeah, I really didn't think of that, but you really are leaving a piece of your life, it's where your kids grew up. Who are we leaving this to live next door to Mr. and Mrs. Jones, yeah that's big.

JUSTIN MITCHELL: Yeah, your neighbors, your kids original school district.

NICK NEAL: Yeah, it can be 30 years, a couple generations sometimes.

JUSTIN MITCHELL: Or if it's an estate, a parent's house, you've got kids that have to sell it as a part of an estate. You know, all things like that.

CAITLIN POLLOCK: It's emotional.

JUSTIN MITCHELL: Of course everyone negotiates a little bit differently. I tell people that you catch more bees with honey. I try to be transparent and up front with the agent and with my clients. You know, they really want this house, I am doing my best to try and put together this offer, but work with me here and talk to me and they definitely ends up working in not only my favor, but my clients favor as well in competitive situations.

NICK NEAL: This is Justin Mitchell, from Team Troy at Keller Williams Greater Seattle who is talking about how he treats buyers and makes that connection with the seller on a personal level to try and help them get the deal.

JUSTIN MITCHELL: It's just tactics because what I saw over the summer was buyers getting burned out. Not only were not very many houses going on the market, but it just felt like every single one was swept up from underneath you, like someone just grabbed the rug out.

CAITLIN POLLOCK: You get your hopes up. You can imagine yourself living there. You check out the schools, the restaurants, the things to do.

NICK NEAL: You show your kids the bedrooms.

CAITLIN POLLOCK: Yeah, like what color are you going to paint it?

JUSTIN MITCHELL: Then you get into a multiple offer situation and you lose it. When you get people who have kids who are starting school, they start to feel the pressure. Sometimes they will write big check over asking, even if the appraisal won't come back, sometimes they are ready to write a big check because this the house they want, and if that is how much they have to pay for it, they are willing to do it because they get burned out and their done. I try and coach people to prevent that from happening, sometimes there are just factors that you can't surpass.

NICK NEAL: We're getting into a break here, Real Estate Radio Northwest, Justin Mitchell from Team Troy talking about how he works with his buyers really on a personal level, we'll be right back after the break.
____________________________________________________________________________________
NICK NEAL: Welcome back to Real Estate Radio Northwest. I am your host, Nick Neal, we've got Shelley Dudley with me here, my co-host. We've got Marci Leishman and Caitlin Pollock and Justin Mitchell from Keller Williams, Team Troy. We've got a lot of passion today, this is awesome. Caitlin was asking, "Am I too passionate?" No, you can't be too passionate because the job is important to you and our clients are important to you. It's good to see that passion.

CAITLIN POLLOCK: I feel like it's a big help to people. I get passionate about things – it's a big deal to move. If it's important to you, it's important to me.

NICK NEAL: Justin brought up something too, it was like the perfect storm. I've heard it called the affordability index, where they relate interest rates to house purchase to median income. You know, everything that comes together to buy a house. How expensive is it to you, the buyer related to your job and the other things you have in your life? That's at the lowest point ever. So based on today's income and where interest rates are right now, and where home prices are at, we've been at the lowest range of affordability for people, so it really is a good time buy, right Justin?

JUSTIN MITCHELL: That is probably the most common question I get when it comes to friends or family, is this really a good time to buy? The answer is yes.

SHELLEY DUDLEY: Why? Tell us a little bit why?

JUSTIN MITCHELL: We touched a little bit on it before when discussing the current market in Seattle. We've got a little more inventory coming on the market than in the summer, and fewer buyers. This makes it slightly less competitive. You're going to have more choices to pick from, and I am going to toss this over to Caitlin, we were chatting about interest rates. A lot of buyers out there don't realize what a quarter of a point or a half a point increase can decrease your buying power. Like if it is $300,000 down to $280,000. It can really impact it. Most buyers don't realize that as those rates change.

NICK NEAL: Yeah, the buying power is going to be what your monthly payment is going to be, what you can afford. So, Caitlin here is our processing manager, a really important person who knows the information.

CAITLIN POLLOCK: Your monthly payment is made up of PITI: Principal, Interest, Taxes and Insurance. You really need to be in constant contact with your loan officer, about where you're shopping. If you are shopping in a county where taxes are particularly high, you probably want to go with a smaller purchase price, or we need to come up with some money so we can buy down the rate. We need to give you a good idea of what you can afford, what kind of a house payment, and factor in what impacts that. Of course, purchase price, your loan amount, so what size down payment you're going to be able to put in, your interest rate, and your taxes and your insurance are also a big thing, and then any HOA fees that you have. All of that is what we call your PITI, what we use to calculate what you can afford, and factor into your gross income ratio, and find out your total housing expense. It is really important to look at things like, does this house have a pool? Then your insurance will be more expensive. We can't decide that you can afford $300,000 without those other factors.

NICK NEAL: Yes, taxes are important, they can be really expensive, especially with the market and how property values have shifted. You've got short sales, properties that are really underpriced for some reason, but their assessed value is high, so you get $200,000 house with $350 dollars per month in property taxes. I've seen that because it was assessed at $450,000.

CAITLIN POLLOCK: It depends where in the county it is. It's important to speak to your agent about that, and are in constant contact with your loan officer about your life changes. For example, did you get a raise, did you switch jobs, did you have to buy a second car? There are things we need to just constantly look at while you are shopping for a home to make sure it is still looking good. It is always a good time to buy, especially now. Home prices have not inflated like they did in the big crash, so they are still on the low trend, and rates on incredible. My parent's first house was at 14.5 percent. They still bought.

JUSTIN MITCHELL: My parent's house was something like that too, and it was a VA loan!

NICK NEAL: I had my busiest summer at 8.9%, in the late 80s and early 90s. To be discussing 3% and 4% it is low, it's like free money!

CAITLIN POLLOCK: Money costs money, so an interest rate is really important and it really does impact your affordability index.

NICK NEAL: A little bit about rates, we were down almost to 3.25% at our lowest point for a 30-year fixed. Everything looks really negative for the economy. Everything came together; there weren't any inflation concerns, unemployment was still looking bad, the Consumer Price Indexes were low. When all of this negative information came out on the economy, people put their money into bonds (just a little background). This is an international thing, China, Japan, and other countries, putting money into U.S. bonds to be able to bring rates down, and you have the government putting money into MBS, Mortgage Backed Securities, which is a lot smaller market. Then the government has enough weigh in to actually suppress those rates, they are continuing to do that, and we just found out that they will continue to do that through 2014. Baring anything like inflation or Greece exploding or having some kind of an issue here in the U.S. or something like that, we should continue to see low rates through 2014, but it's not a given, and they do fluctuate daily. A quarter point can mean the difference between being able to qualify for a house or not.

JUSTIN MITCHELL: So, putting all those piece together, if you can manage it around all your holiday activity, it's a great time to buy. Caitlin touched on HOA's. HOAs are a very interesting discussion in Seattle because you'd be surprised how much they can vary.

NICK NEAL: Not just condos either.

JUSTIN MITCHELL: No, they can be in neighborhoods that have shared parks or spaces that need to be maintained. It's the condos where I see the huge differentiation between them. You can go from one building and have $250 per month HOA, to the building next door that has $650 per month HOAs.

NICK NEAL: I think the highest I've seen is $850 per month.

JUSTIN MITCHELL: So, the First Hill Plaza, the tower on First Hill, the penthouse was on the market for a while, and I think the HOAs were $5000 per month.

CAITLIN POLLOCK: Planning for mortgage insurance too, if you're looking at your ratio. That also comes into play with your buying power.

NICK NEAL: Just having good people. If you've got a team working for you, then you can focus on getting the house, and all these other decisions are being taken care of for you.

CAITLIN POLLOCK: We are a little slower through the holidays. Our refinances will be a bit down because people won't be thinking about that while they are Christmas shopping, so it's a good time to buy. You might not have the competitiveness with other people shopping.

SHELLEY DUDLEY: With home prices so low right now, but trending upward, a person is only going to see an increase in value and an increase in equity.

JUSTIN MITCHELL: Seattle has always been a strong market and it's a good place to buy property either way.

NICK NEAL: It's sure been nice to have you guys, it's been fun today.

SHELLEY DUDLEY: I want to thank all of you for joining us.

JUSTIN MITCHELL: Thank you

CAITLIN POLLOCK: Thank you

NICK NEAL: That was a great show, a lot of good information and a lot of passion. We're passionate about our jobs because we really want to take care of you guys. Real Estate Radio Northwest, KKOL Money Radio AM 1300, we will see you next Saturday at 2:00 PM.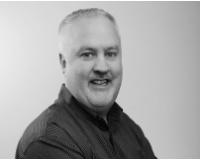 Author:
Troy Anderson
Phone:
206-940-2834
Dated:
November 15th 2013
Views:
2,585
About Troy: ~Married with 2 children ~Turned grey prematurely ~Fetish for all things Apple ~Urban chicken far...