How To Rainproof Your Home
The weather forecast here in the Puget Sound area looks pretty dismal in the late fall. In fact, today was so soggy that it got us thinking about weatherproofing. While it may rain cats and dogs outside, the last thing you want to worry about is it seeping into unwanted areas of your home. Water is enemy numero uno when it comes to your home.

Here are some quick tips for keeping your home dry and in tip top shape for the rainy season:

1. Rain gutter repair: While cleaning out the gutters may not be your favorite chore, it is very important to get the leaves and debris out so that water flows through and away from your home. The last thing you need is water pooling up near your basement and causing all kinds of havoc. A lot of the trouble comes when your downspouts are clogged. The majority of the clogs are down at the base of the spout. Here is a Team Troy quick tip: try using barbecue tongs to reach in and pull out the leaves, that can be an easier and cleaner fix.


2. Repair cracks in concrete: Your concrete walkway may have developed some cracks over time. It's important to get these repaired before it's chillier because freezing pooled water can make even larger cracks. Water on it's own can soften the ground under your patio or walkway and also cause more damage. For small cracks (1/4 inch or less) plain concrete caulk ought to do the trick. For larger cracks, you can substitute concrete patch.
3. Tackle windows and doors: Now is the time to re-install your storm windows and doors. These will protect your windows and doors, especially if they're wooden. It will also prevent the paint from cracking, which is a protector for your windows. Storm windows will cut down on your energy costs this winter as well, and prevent condensation.
4. Painting over water damage: The problem with water stains is that painting over them will not make them go away unless you use a primer-sealer first. When looking for a sealer, follow these basic guidelines: First, oil-based sealers usually work better than water-based. Second, choose a sealer that has a high amount of solids. Solids consist of pigments and other elements that do the actual covering of the stain. Paint, hardware and home centers carry primer-sealers (sometimes called sealer-primers) such as Kilz and Zinsser.
5. Painting and repairing rusty fixtures: It used to be that the only way to do a good paint job over rust was to get out the naval jelly or wire brush and remove the rust first. Thankfully, paint additives are now available to help paint stick to rust while also neutralizing the rust and stopping corrosion from continuing under the paint. If left untreated, rust will eventually cause your fixtures to lock up. Prevent this by keeping fixtures well lubricated. One of the most common mistakes people make is trying to lubricate outdoor fixtures with light oil or silicon from spray cans. Because these oils are so light, they often evaporate and/or dilute existing lubrication thereby making the problem worse. For fixtures like gate hinges and latches, use heavy grease. It will not evaporate and its heavy viscosity is the best thing for heavy-duty parts. Most auto parts stores have heavy grease.
6. Check your roof: Look for cracks along the ridge of your roof and where your shingles fold over to form the cap. Inspect the valleys of your roof (the are of your roof with a downward slope). Make sure that the sheet metal flashing does not have any holes or rusty spots. Lastly, make sure that you do not have any missing, loose, or curled shingles. Replace any in that condition to avoid moisture leaks inside your home that can weaken your wall or ceilings.
7. Inspect your basement: This can be the root of many moisture issues in the Seattle area. Damp basements can be caused by water leaking in through the walls, from drains, through daylight windows or from cracks between the house and the foundation. Look for any staining on your ceilings or walls. Be sure to have it inspected professionally if you suspect water problems. The fixes can range from major basement waterproofing efforts like a French drain or sump pump to simply having your foundation resealed.
8: Consider Hurricane Socks: Consider purchasing hurricane socks to help absorb water that leaks into garages, basements or in through windows or doors. Hurricane socks were developed to help you by being a reusable tool to soak up one gallon of water at a time. You can even dry them out faster by putting them in your clothing washer on spin cycle.
Your home is most likely the biggest purchase of your life, and you want to make sure it's protected. Not only will preventative maintenance save you money, but it also holds your home's value. If you ever list your
house for sale
, the home inspection will come back clean as a whistle. On top of that, potential buyers won't be dissuaded by a laundry list of items that they will need to fix once they move in. Do yourself a favor and stay on top of these routine home projects.
Keep in mind that Team Troy has a list of preferred vendors that we recommend in the Woodinville, Kirkland, Bothell, Redmond, Kenmore, and Snohomish areas and beyond. Drop us a line, and we would be happy to make a recommendation: 206-745-3457 or www.nwhomesearch.com
In the meantime, stay dry!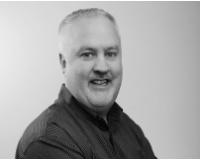 Author:
Troy Anderson
Phone:
206-940-2834
Dated:
October 22nd 2014
Views:
1,827
About Troy: ~Married with 2 children ~Turned grey prematurely ~Fetish for all things Apple ~Urban chicken far...