Investing In Seattle Real Estate
Angela Coria on Real Estate Radio Northwest Money Radio KKOL Am 1300 with Nick Neal and Shelley Dudley
Topic: Investing in Seattle Real Estate
Nick Neal: This is Real Estate Northwest on Money Radio 1300 KKOL. Hi friends in Seattle, Bellevue, Kirkland, and out on the plateau, all the way up to Everett and all the way down to Tacoma, you are listening to KKOL Money Radio, I am your host Nick Neal, and we are here to share our stories with you, stories about real people, just like you, who are buying and selling real estate, building and protecting wealth, and are working hard to provide a stable financial future for themselves and their families. If you have a question about real estate or you need help with a home mortgage, that's what we are here for, and that's what we can do for you. We can get your pre-approved for a home loan. That's what we were talking about this morning - that rates are up a bit, but they have actually come down again. So we are in a time where you still might be able to get into a refinance program, especially if you haven't in the past. There's some new options out there for you. Be sure to get in touch with us if you need information on that. I'm here with Shelley Dudley, my right hand woman. Boy, we had a great time at the fair.
Shelley Dudley: Yeah, we had a great time at the fair. We're going to put that video on our website. Also, you can like us on Facebook.
Nick Neal: The video is awesome; it would be a neat marketing program for the fair.
Shelley Dudley: It just shows how much fun we had when we were there.
Nick Neal: You can see us doing the show live there, with everything going on around us.
Shelley Dudley: Our listeners probably heard all that noise in the background, screaming on rides!
Nick Neal: Yeah, it was really fun. Real estate radio northwest is a part of the real estate radio network. A national network of radio hosts, dedicated to timely balanced truths about real estate markets and current financial matters, in an effort to help Americans maintain good credit. Minimize debt, and achieve the dream of homeownership. We're doing this one family at a time. We have a good show lined up for you. We've got Shelley Dudley and we've got Angela Coria here, who has been with us before.
Angela Coria: Yeah, I've been here before.
Nick Neal: Yeah, it's great to have you back. Are you still VP of Investments?
Angela Coria: Yes, I still am.
Nick Neal: You're not President yet?
Angela Coria: I'm working real hard at it.
Shelley Dudley: It's great to have you here with us, Angela
Angela Coria: Thank you, it's good to be here.
Nick Neal: Angela is with Keller Williams, and the team she is with is called Team Troy. How many people are you guy up to now?
Angela Coria: I believe we are still at nine.
Nick Neal: That's neat, that's a good strong team. And you're about to have a baby, do you mind talking about it. That's excited
Angela Coria: Yeah, I'm about 4 weeks away, my second baby. It's a little girl, and we decided to name her Isabella
Shelley Dudley: Oh, that's great!
Nick Neal: What have you been doing?
Angela Coria: Working like crazy just trying to get everything in order because the baby is coming, so I will be taking a little bit of time off. I was enjoying the great summer we had and just getting used to the fall now.
Nick Neal: It was a quick change wasn't it?
Angela Coria: Very quick change, yes
Nick Neal: From sun and 80 degrees down to rain and 50. We had some flooding in some areas. It's crazy. And business has still been busy, but not quite as busy as it was over the summer.
Angela Coria: Yeah, it's still busy. The big problem right now is the lack of inventory. For me, things are just as busy as they were before, it's just if we had more properties we could buy more. It tends to slow down for regular buyer's agents just because people go back to school, but for my side of things, we are always busy and always looking for new properties and projects.
Nick Neal: Yeah, you kind of have machines going with the investors where they buy and sell and buy and sell and put into their rental pool, so it's kind of a consistent business for you guys. That's neat to have that opportunity.
Angela Coria: Yes. The going back to school issue doesn't effect their business, they buy all the time.
Nick Neal: I know after August it seemed like September had picked up a little bit. Every year we think, oh my gosh, it's so slow. Then everyone looks up and goes, oh it's August – going back to school and finishing out their vacations…so it's kind of a seasonal thing. Do you feel like it's picked up a little bit though?
Angela Coria: Picked up a little bit, but it would probably be picking up even more if there was more inventory. The number one thing out there is there is not enough inventory for the number of buyers that are out there right now. Sellers, if you are ready to sell your home, give us a call.
Nick Neal And we will talk more about that because you guys have a program for that.
Angela Coria: We do, yes.
Shelley Dudley: So, how is that effecting prices, is that driving the price up a little bit?
Angela Coria: It is. Most houses, if they are fixed and ready to go, they will get multiple offers. I will see houses that are reviewing offer 3-4 days after listing and I see people waiving contingencies such as the inspection or financing so they can just get their property. They are also writing above the asking amount.
Nick Neal I have heard a lot about inspections being done before.
Angela Coria: Yes, pre-inspections. Some sellers are even doing pre-inspections on their own property and adding it to the MLS so folks can read over the inspection report.
Shelley Dudley: Is it the same in the investment market, is the demand and the lack of inventory driving prices up?
Angela Coria: Yeah, it does and that's why it's hard to purchase properties right now. Some investors are willing to pay more for properties, and sometimes they end up paying too much for a property, and it puts their bottomline a little bit lower. It tends to outbid some of the more seasoned agents who are not so apt to overpay for a property.
Nick Neal: Since we kind of know your background, since you've been on the show before, we won't really get into it. If they want to know more, they can listen to your previous show. But, tell us a little about Team Troy and what you guys do. I just love the concept that a group can handle every part of a transaction. Whether a person is purchasing a first-time home, an investment property, whether their selling. Tell us how your team works.
Angela Coria: Basically with our agents we have listing agents, we have buyers agents, we have myself who works with investors, and they all specialize in their own categories. Our buyers agents are experts in their area: whether it be Capitol Hill, up north, down south and they focus only on people who are looking to buy a home. We have the listing agent, who works with folks who want to sell their home and that's all he does. He can focus on the sellers, and making sure they are taken care of. Then there is my side, I work wholeheartedly with investors, only. I find properties for them, and walk them through the process. If they don't have a general contractor, I can find one for them. I can help them find hard money lenders if they don't have financing, also helping them to partner up with other investors. Sometimes if it is a more expensive property, they will partner up with other investors.
Nick Neal: Beyond just helping people in different area, you've really got it personalized. Troy Anderson was on with us before, and you almost have a concierge type service.
Angela Coria: We do, for example, anyone who buys or sells with us, we have a moving truck we offer for anyone who wants to use it, for free. If they are selling, we can assist them buying another home, whether it's buying or renting. Our concierge will help them with anything they need. If they are new to the area, we have a guide with doctors information, dentist information, local grocery stores, anything they may need to help them get acclimated to the new neighborhood they're going to be living in.
Nick Neal: On the selling side, you talked about helping people if they need some rehab or a little fixer up type stuff. Finding out what you really want to do, and what's going to be dollar effective.
Angela Coria: All of our buyer's agents are savvy with that. If they walk into a house; it might need an updated kitchen or bathroom or something small. We have relationships with general contractors. They can feel comfortable buying that property and still needing to put 10,000 dollars into a kitchen. The buyers agents can walk them through that whole process.
Nick Neal: And on the seller side too, maybe if they need some work done, advising the seller what would be dollar effective. You might just want to sell as-is.
Angela Coria: Correct. We do free staging. We do a walk through the property and offer advice. Like you should paint this – and we might have someone come in and paint it. Clean up and de-clutter. We want to give them the best opportunity to get top dollar.
Nick Neal: That's neat on the staging side, because that can be expensive. If you need to rent furniture, or do some painting, you can spend a couple thousand dollars.
Angela Coria: It's well worth it. We offer that. Sometimes people don't have the funds to stage their home, we are there to help.
Nick Neal: You'll lend a couch or something like that.
Angela Coria: Our stagers usually provide the furniture.
Nick Neal Oh nice.
Angela Coria: Sometimes the homes have nice furniture; they just need to take away some furniture. So, we just walk the properties and give them advice on how it may show better and ultimately sell better.
Shelley Dudley: I just love the Team concept over at Team Troy. It's great how you guys all work together, and just get the job done for the buyers and the sellers.
Nick Neal It really is cool. You have agents who try to be the jack-of-all-trades and depending on whether it is a buyer or a seller, you take off the buyer hat and put on the seller hat. And they pull their book out, okay how do I do this again. Not to be critical, but it just is neat how you guys specialize, and really focus. Then you're in your lane, and really understanding it.
Angela Coria: Exactly, you can focus on your One Thing. As you said, staying in your lane. If we need help with other aspects of the business, we have our team.
Nick Neal: Great. Well, we are going to go into a break, but when we get back we are going to talk more about investing in real estate in Seattle with Angela Coria
_
Nick Neal: We are here with Angela Coria, if you want to find out more about investment properties. Text us from our Facebook page or our website and we can help answer your questions. 360-286-5037. Text Angela an we will get you connected. Seattle and real estate, with everything that's going on right now, we were just talking about August and how it affected different areas. I know when city didn't see as much of a change as some of the outlying areas.
Angela Coria: Still some of the outlying areas as kids went back to schools, the inventory and buyers slowed down. There are buyers still out there, there are sellers still out there, but we need more properties on the market.
Nick Neal: More inventory…yeah. I know on the Kitsap side, and some areas out a little bit, it was kind of like the perfect storm. When the rates bumped up a little bit, August came, like you said everyone is going back to school and finishing up their vacations, and it was super busy to really slow. Now it seems like September has picked back up again. Now in Seattle, it is still busy, but instead of getting 16 offers, we are getting like 3-4. Houses are still selling quickly, but the offers are less.
Angela Coria: Yes, there are not as many multiple offers on properties at the same time.
Shelley Dudley: We're still getting back into the swing now.
Angela Coria: Yes, getting back into the swing. Everyone just needed a break for a second, focus on the kids for a while. So, it really is getting busy again, so you really want to make sure you have good help when you get into the purchase or into the sale, because things can happen pretty rapidly.
Shelley Dudley: So, if I am an investor, what neighborhoods should I be looking in Seattle for the good deals for investment properties specifically?
Angela Coria: Basically, the greater Seattle area, all around the lake here. The Eastside as well. A lot of people are focusing on the south end, and Tacoma. A lot of investors are heading out to Tacoma because the houses are less expensive. You don't get such a large return as you would in Seattle, but some of the investors are heading there because of the lack of inventory here. The hot neighborhoods are…
Nick Neal: Hot neighbors?
Shelley Dudley: Where are those hot neighbors in Seattle?
Angela Coria: When I'm buying for investors I am focusing on Green Lake, Wallingford, Fremont, Phinney Ridge, Capitol Hill, West Seattle…basically around the lake, and I am also starting to refocus on the Eastside. There are investors that are starting to buy on the higher end. I, myself, don't go to Tacoma, it's too far.
Nick Neal: Do they kind of run in separate circles or separate lines. I know there are people out there that want to buy a house to live in. Do you run into investors fighting for houses that people would want to purchase? They kind of are different types of properties.
Angela Coria: It depends on the list price. If the list price is close to the amount that could work for an investor, then you'll have some overlap. More times than not, a regular home buyer will win over an investor just because they're able to pay more because they don't need the tail end of it where they want to generate income. Usually, they're going in there to buy the home. If they need to do any work on the property, they are going to be staying in it for about five years or more, so they can pay a little bit more money than an investor can who needs to have their gain at the end of the project.
Nick Neal: Is it true that investors probably wouldn't want to buy as a turnkey home.
Angela Coria: A lot of the homes we look at, they don't smell pretty, they don't look pretty. They may have foundation issues. They may have roof issues. They might have three or four broken windows and shag carpet. All of these issues in one house even. Usually a regular homebuyer would walk in these homes and say, "eh, no," because it's a little bit too much for them. My investors aren't scared of anything.
Nick Neal: They know how to gut it and fix it up
Angela Coria: Last time I was here, I was talking about a property that one of my investors purchased over on Cascadia Avenue in Mount Baker. It is on the market now, and it's just gorgeous. She's a beauty.
Nick Neal: I wonder because we even have hedge funds coming in purchasing properties in bulk. I wondered if that was really hurting people who might have wanted to live in the area or if they are looking for different types of properties. You've got first-time homebuyers that are going out and need something in the $200,000 range. Depending on the area what the median price is, but are the investors and hedge funds coming in and buying those houses away from local people who are trying to buy those houses?
Angela Coria: They are and they aren't. They have a strict category from which they can buy in. I know they are buying a lot at the auctions. Most of the hedge funds are buying for 5 to 10 years and sell them later, so keeping them as rental properties.
Nick Neal: Are there still enough properties out there?
Angela Coria: Yeah, the auctions are still busy, a lot of properties are being bid up. I don't hit the auctions myself, but I do know a lot of the folks that head out there. Investors are still getting properties at the auctions.
Shelley Dudley: You do have access to properties that are not on the market?
Angela Coria: Correct, off-market properties. There are some folks who don't want their home to be listed on the MLS. They don't want to have people walking through their home, or calling in and setting up appointments all hours of the day. So they will call us and either sell their home or buy their home. We can buy homes for cash, we have access to that. It doesn't matter what shape the home is in. If it has dilapidated roof, or an unstable foundation, broken windows, shag carpet, we will buy them. Then we will offer those homes to our investors.
Nick Neal Tell us a little bit about what you guys are doing if they need to sell their Seattle home quickly?
Angela Coria: For people who need to sell their homes quickly, we have saved homes from foreclosure. Actually, the day before it is about to go on the auction block, we have saved homes. That way, they don't go to foreclosure and they don't ruin their credit rating. Some of those homes that are going into foreclosure may not work for rehabilitation, but they would work for buy and hold. We have investors who are ready to buy homes that are going into foreclosure. The homeowner might not think that there is another option than just going into foreclosure, but there are other options. We also buy homes that are not move-in ready or turn-key ready, we will buy them directly from the homeowner to offer them to our investors as a rehab project
Nick Neal: You actually have a website and a system set up for this, right and advertising?
Angela Coria: We do, we've been sending out postcards to properties that we see that we would love to buy and our website is
www.cash4yourpad.com
. You can go on there if you wanted information about what your house is worth currently, the way it is now, we can come and take a look at it. Then we can get your number and probably get you an offer within a few days. That's
www.cash4yourpad.com
Shelley Dudley: As an alternative you text "Angela" to 360-286- 5037 and we will get back to you. Can you put together a little packet of information for us that people can get as far as investing goes. If you have a specific question we can get in contact with you as far as investing goes. Like you said, you're actually contacting people that meet your needs and contacting them.
Angela Coria: Yeah, even some of our buyer's agents will shoot me over an email and I will look it up if they see a property when they are out and about. I look it up on Realist and I get a hold of the property owner and see if they are possibly interested in selling their property, that we've love to by it. We send them postcards, sometimes we knock on their door and ask if they are interested in selling. Some folks are ready and some are not ready, some say come back in 6 months.
Nick Neal: So you have investors that are hungry?
Angela Coria: Yes, hungry! There's not enough inventory for the investors that we have.
Nick Neal: That might be a neat option for someone who is looking to buy. They want o by, but they know that they have to sell their house first. They might be worried about a contingency, and having to write an offer and then sell their place before they can close on the place and move. In that situation, they might be able to just sell you their house, then be off and ready to buy a new one with you.
Angela Coria: Yes. We also have an option where they don't have to pay Realtor fees. If they want more information on that, they can text your line or visit our website:
www.cash4yourpad.com
Nick Neal: They can text Angela to 360-286- 5037, and we will get you in touch. That's really neat. Do you see people a lot with a house that they currently want to sell and having a contingency sale and purchasing a new house. Is that still working out? Is the timing still there?
Angela Coria: No, most of the time, sellers are not accepting offers with a contingency of selling another home. A lot of times they have to sell their home and then rush to find another one. We've had clients where we represent them selling a home, and then helping them to buy a new home. Usually, we will get their first house sold, then we will put an offer on the next home.
Shelley Dudley: So, getting in touch with you and having guidance through that process is probably a good idea then.
Angela Coria: Correct, we've become experts on it.
Nick Neal: you can put your house on the market and it sell in4 days, where you going to go?
Angela Coria: You have 26 days to find a new place.
Shelley Dudley: We're just headed into a break, stay with us and when we return we will talk to Angela about financing some of these properties.
Nick Neal: This is Nick Neal with Real Estate Radio Northwest on Money Radio, KKOL AM 1300 and I'm here with Shelley Dudley and Angela Coria from Keller Williams Greater Seattle and Team Troy. Troy Anderson is over there in Wallingford with his Team of about 9 people. Their team can help you with buying and selling and investing in real estate – your team is set up to help you with whatever you need.
Angela Coria: Yes, we're busy.
Nick Neal: During this segment, we really want to talk about Seattle real estate investing. Shelley brought up and point about financing and I'm like, yeah, since that's what I do, it would probably be good to talk about it.
Shelley Dudley: Because it's a bit of a different bird you know. If you're buying your own home, it is one thing. You know what your financing situation is going to be; it's just the traditional expected thing; traditional, FHA, VA or whatever. But, if it's for investing, that's a bird of a different color.
Nick Neal: Yeah, but before we do. Let's talk a little more about properties. What are some of the characteristics of a really good investment property? Do you kind of see a pattern of a type of house you're going to buy and probably do pretty well?
Angela Coria: Yeah. There are a few things to look for. Houses with basements, you're going to want to have a high ceiling height. You need at least a 6'3" ceiling height so you can finish the basement out to create more square footage, which creates more value. You also need to create bedrooms and when you do you have to make sure you have the correct window height when calling a room a bedroom. Ramblers are great properties, if you can find them, because there aren't that many out there. So, if you find a smaller Rambler on a larger lot, you can create extra square footage by creating an addition on the back of the property. Really, there are many different properties out there. We focus on homes built in the early 1900s, the 1960s even, and the latest one we've done is a home built in 1995. I don't know what they did to it, but it was not good. It is just a matter of making sure your comps are squared up to the square footage of the homes that are selling in the area.
Nick Neal: That's a good point. Looking at the area and finding comps. Especially if you can picture what it's going to look like when it's done, then you look for homes that are selling in that area for that price, then you'll get an idea of where you'll be.
Angela Coria: Where you're going to be able to sell that house for, You have to make sure it's in the right neighborhood – where people are comfortable living.
Nick Neal: What about sales times? Is that something you want to look for?
Angela Coria: Yeah, you want to see how long they have sat on the market. If you're seeing an area where houses are sitting on the market for 30 plus day or 60 plus days, it might not be the best area to buy in. If you are seeing home sit for 8-10 days, really less than 20 days than it is a good area to purchase in.
Shelley Dudley: Those are some hot neighbors.
Angela Coria: Hot neighbors, yeah!
Nick Neal: Hot neighbors and hot neighborhoods, who wouldn't want to live there?
A; Yes, exactly!
Nick Neal: We asked you a little bit about properties, and you got your baby brain on – and you've got so much going on. Can you give a little bit of numbers as far as what people are getting as far as returns. That would be kind of neat.
Angela Coria: Usually folks get between a 10% and 20% return when they are purchasing. Twenty would be awesome, it's just normally closer to 10% or 15% return. One of my recent purchases was in Wallingford, it was actually on a busy road. We don't tend to buy on busy roads, but because it's Wallingford, it is kind okay. It's a nice neighborhood, a walking neighborhood, a highly sought after neighborhood. This home had everything: foundation issues, you could walk in there and feel the equilibrium was off. It had one of those driveways with concrete on either side, so you could maybe fit a smart car in there, and they were leaning in anyway. The staircase when you walked up to the house was off kilter; it was a dog of a house. It is going to be a beauty when it's done.
Nick Neal: A monster house.
Angela Coria: Yes, for sure.
Nick Neal: What year what that one built?
Angela Coria: Early 1900s, a little Craftsman home.
Nick Neal: Then you would look, and I'm sure you would see a lot of houses around it that are really similar.
Angela Coria: Correct, but with the house being on a busy road, you have to buy attention to what homes sold for and talking a little bit off the sale price to account for the busy road.
Nick Neal: That's a good point, just really being honest with what you're going to end up with. You don't want to say, oh this house is going to be exactly like this one, because it might not be exactly the same. Also, paying attention to things you can't change like lot size, or a little bit weird location, or like that odd driveway like you talked about. Just really paying attention to that.
Angela Coria: Like that driveway, they were going to widen it, and take down those retaining walls. They had to take them down anyway because they were leaning in and it wasn't very safe. They were going to remove them and push them out so a modern car could fit in the driveway.
Nick Neal: That sounds expensive, what kind of budget are some of these properties.
Angela Coria: That one was closer to a $100,000 budget.
Shelley Dudley: So that one would probably require a more seasoned investor too to take on that project.
Angela Coria: Yeah, a more seasoned investor to take on a project that big because you want to make sure you know what you're doing when you're going into some of these properties. Especially when they have so much work that is needed. You don't want to have a first-time investor go out that property and say, Okay I'm ready to go, then they wind up going over budget by like $20,000.
Shelley Dudley: You do have some properties that are good for brand new investors?
Angela Coria: Correct. Yes, a good way to start is to get a property that is more of a "lipstick" deal that might need new painting, putting in new hardwoods and maybe remodeling as kitchen, but not something like moving concrete walls or dealing with foundation issues, or adding a second floor, etc.
Shelley Dudley: And you were saying typical returns are between 10% and 20%
Nick Neal: What kind of a timeline are you talking about, shortest to longest?
Angela Coria: They like to say 6 to 8 weeks, but it really depends on how big the property is. If it is a 4,000 square foot property, it's going to be a lot longer. If you are adding a second story, it's going to be longer because you have to get permits. It really just depends on each individual property and what kind of general contractor you have. If you have your own crew that is going to be out there seven days a week getting it done, then you can get it flipped quicker. If you have a general contractor with a crew that may not be out there every single day, your timeline may get stretched to more like three or four months.
Nick Neal: You guys help with that because you know the right people to get it done quickly. It's so sad, when we see properties go back on the market, or show up at the auction, or are heavily discounted, or a lender is trying to sell it. Someone has come in thinking it was going to be a great investment opportunity and gotten in above their head and hasn't been able to finish it. I don't know if that meant that it wasn't supposed to be an investment opportunity, and that's why other people didn't buy it.
Angela Coria: If you do buy over your head for your first property you might run into that situation. If you have the right agents that you're working with and they have the right contacts, you should be fine. It should all be lined up prior to you even closing.
Shelley Dudley: Speaking of being a brand new investor, and not wanting to buy over your head, you've got something coming up after the end of the year that is really exciting, and I can't wait for you to tell our listeners about it.
Angela Coria: We are going to be setting up to work with first-time investors. Kind of hand holding them through the process of purchasing their first investment property, explaining to them how the whole process works, introducing them to the right contractors to work on their property, finding out if they are buying with cash or if they need help finding a lender, if they will be purchasing with hard money or if they will be using a conventional loan. We will walk them through the whole process and educate them. We won't put them in a dog of a property for their first one. It will be more of a lipstick deal. We want to make sure they are comfortable with what they are doing, staying on budget, and not getting emotionally invested in properties. We will meet once a week and bringing in folks to talk with them about other options out there in the field also.
Shelley Dudley: That's great, so as first-time investor or someone who wants to get into real estate investing wants to find out more about the classes that are going to come up after the first of the year, would a good idea be to go on our website.
Nick Neal: You can also text me, at 360-286-5037. We will get you that information. The important thing is to get you that contact, but we will also send you a packet of information on property investing and some other things that will be neat to kind of get a feel for what they can help you with and some of the exciting opportunities there are to invest.
Angela Coria: Exactly, we are excited to get that started.
Nick Neal: Tell us a little bit more because it sounds like it's classes, kind of like a seminar. Is it going to be a formal seminar structure? Do you have that put together yet? We haven't put together yet how we're going to situate it. But basically, if you are interested in investing in properties, we will do a Q & A period of the meeting and we will have hard money lenders come in and talk with you, and we'll have regular lenders in there to talk to you, other investors who you may want to partner with come in and talk with you and give you their information and background. It will be a little bit of this, a little bit of that. Mostly, making sure it is getting people educated and comfortable with purchasing. We don't want to throw anybody out there and have them sink. It is our goal to make sure they keep buying once or twice a year or if they want to go into it full time. I have investors who buy five a month.
Nick Neal: That will be a weekly thing then.
Angela Coria: Correct.
Nick Neal: Will that be at the Keller Williams office?
Angela Coria: More than likely, yes.
Nick Neal: That sounds neat, that will be fun. So, every Thursday night or something you can come in and get a new topic and get information.
Shelley Dudley: We'll have to go sit in on those classes
Nick Neal: For sure!
Angela Coria: Yeah, and we will of course send all the information out to anyone who is interested in coming to the meetings ahead of time what we will be speaking about. Also if they have a question about a specific topic, we will try and address that at the next meeting.
Nick Neal: It is almost like an investment club, well, not necessarily a club because they would still be doing it independently, but an organization where they can get support and information.
Angela Coria: Guidance is number one. There are a lot of people out there who say, "I would love to do that, but…" and we are saying, let's get rid of the "but" and move forward.
Shelley Dudley: That's the thing, if I have never done it before and I don't know how to do it, then this is going to be as really good way to get that information and guidance. Like you say, it takes the emotional aspect out of it and teaches then to look at the bottom line and do it profitably.
Nick Neal: That is a huge statement you just said about taking the emotional aspect out.
Angela Coria: Yes, of course. For any property you buy ass an investment, keep the emotion out of it because you're not going to live there, you're going to fix it. You should look at it ass as paycheck. You are doing this to go in and get it sold and make money. Then buy another one potentially or go on vacation.
Nick Neal: Don't put in red carpeting or as black bathtub, right?
Angela Coria: No…and don't go over budget like we talked about because going over budget can kill you.
Nick Neal: You're sinking into your returns.
Angela Coria: Exactly. You're sinking into your paycheck
Nick Neal: Well, when we get back we will talk more about financing options, whether you want to flip the property or keep it ass as rental. More about real estate investing with Angela Coria from Team Troy when we return from the break.
_
Nick Neal: Welcome back, I am Nick Neal and this is Real Estate Radio Northwest on Money Radio, KKOL AM 1300, I am here with Shelley Dudley, my co-host and Angela Coria from Team Troy at Keller Williams Greater Seattle over in Wallingford. You're off of 45th, is that the street?
Angela Coria: Yes. 45th Street and Stone Way, right on the corner there.
Nick Neal: It is a nice big office space up there. Yeah, the whole third floor is us.
Shelley Dudley: You know, I'm thinking we should go do a live broadcast over at Keller Williams Greater Seattle
Angela Coria: There you go
Nick Neal: We've been to the team meetings over there before. That would be fun. We want to start doing that more, like the fair, getting out and about in the community more and do live broadcasts.
Shelley Dudley: There you go, there's a challenge for you, Joshua, we will go do a remote broadcast over at Keller Williams Greater Seattle
Nick Neal: Just to place us back again, Angela Coria is Vice President of Investments with Team Troy, and that's what we've been talking about. We talked a little bit about the market, what is happening with the changes we saw at the end of the summer. We've gotten into investment properties. We wanted to talk about, before we get to the end of the show, about financing options because that's important whether you are flipping or planning to keep a property. You know I've got my bag of tricks, but what do you guys do right now with financing?
Shelley Dudley: One of the thing we talked about earlier in the show was that some of these properties have things like sagging roofs or exposed sub floors or exposed wiring, things like that. While some properties are great for traditional financing, some of these wouldn't qualify.
Angela Coria: That's correct. There are some folks who can purchase cash, they can purchase with hard money; there are different options out there for people who are trying to go after a property they couldn't get with normal financing. So, they can go in there with a hard money lender to purchase it right away, then work with as conventional or FHA loan after that, maybe after getting the roof fixed, then you can get regular financing.
Shelley Dudley: So, I'm going to back you up here. So, we have seasoned investors who know exactly what you're talking about, but our brand new, first-time investors might not know what a hard-money lender is.
Nick Neal: It's not Flintstone money. What's your definition of hard money?
Angela Coria: Hard money is still a loan that doesn't require an appraisal; you do still have to qualify for it. You work with a lender that loans at a higher interest rate for short term. It is a little more costly if you keep it a little longer. You can purchase short term, and it is similar to purchasing for cash.
Nick Neal: So, it is almost like a personal line of credit. They are putting the responsibility on you. Usually you've got more of a substantial down payment, 20%-30%.
Angela Coria: Correct. I usually compare it to a credit card. You can go in and swipe your credit card to purchase this house.
Nick Neal: That's a great way to put it because it is instant access usually, and you can get it pretty quick.
Angela Coria: Some of these hard money loans close in 7 days as long as titles clear. If you need to close quickly, some of these will buy at auction for you. Say you found a house, a short sale about to foreclose, and you couldn't purchase in time or get approved for a short sale. You can go to the auction and the hard money lenders have folks who can buy the property for you, then you can close with a conventional loan shortly after.
Nick Neal: You can help with that right?
Angela Coria: Correct.
Nick Neal: 360-286-5037, text Angela and we will get you information. It is not something you have to put all your cash into. You probably need to put a chunk.
Angela Coria: Yes, you need a chunk
Nick Neal: If you are buying a real fixer upper like that. One of the neat things that we do for a lot of investors too is, even with substantial numbers of properties, we get them preapproved for a conventional loan, prior to getting the hard money loan, and I've got hard money lender that will appreciate that, and even give them a little better deal. Do you see that sometimes too?
Angela Coria: Yeah, because it is not as big of a risk
Nick Neal: Maybe you don't wasn't to sell the property right away, maybe even live in it.
Angela Coria: Yes, live in it, or use it as a rental. If you are buying it at auction or if it is about to foreclose, if it needs to close by 3 pm on Thursday for example or it goes to auction at 10 am on Friday, you can work with the hard money lenders and then working with you afterwards to secure it as a conventional loan.
Nick Neal: We basically look at it as a loan application, but we leave the property blank because we aren't going to process it, but you can leave It as a preapproval and get the same type of preapproval ass you would if you were going to get a turn key ready to move in house. So, as long as you can get the house up to the specifications it will work. What's missing is the appraisal. Basically we've got as full loan approval for you based on your income and credit and ability to pay, and all we need to do is bring in the appraisal. Say, you need a new roof, or you need the kitchen replaced or you do the work that needs to be done to get it up to turnkey if you are going to flip it, or keep it as a rental, that it would be a solid livable house. Then we get the appraisal done and put that part in for a conventional loan. Then you pay off your hard money loan because he is a lienholder. We can even get your investment money back too. We can get a higher loan to value since you can document that you've put those funds into the property, we can get that money back for you sometimes.
Shelley Dudley: Within your bag of trick you've got quite a few options; you've got 203K loans, FHA loans.
Nick Neal: Yes, if you want to buy a fixer upper, we've got FHA financing that will allow for that to a degree. The bummer about that one is that you can't do the work yourself, you have to have licensed contractors usually.
Angela Coria: It's a good and a bad thing. Doing the work yourself it can take longer and they only give you six months on a 203K loan to do the work.
Nick Neal: It depends on the program and the extent of the work. They've got a basic 203K that is up to $35,000 for lipstick for things other than foundation or structural, mostly cosmetic stuff, even painting you can do with that. Then there is more substantial full 203K, where literally all you need is a foundation. I mean you can have hardly anything left of a house and almost build a house on a full 203K. You really have to follow the rules though. It is up to 96.5% financing, so a small down payment. The neat thing about it is that if you're someone who is new and you don't have a lot of money, it's a good way to do it and know that you've got the security of the system behind FHA and following up with the work that needs to be done. You've got good licensed contractors.
Angela Coria: Yes, and then you don't get ripped off.
Shelley Dudley: Yeah, and that's the thing too. With Angela's help, you buy at the right price, so paying that contractor isn't going to be a problem.
Angela Coria: Yes, and making sure it is quality work when you are selling the property, you have that quality work behind it, so it's not questioned when you're going through a closing or having an inspection on your property when you're trying to sell.
Nick Neal: And that might be something for the new investors. Even buying a home that they plan to stay in for a while. I've got people, and it's kind of a neat thing, where they will buy a house and stay in it for a year or two, and then buy another one, and slowly build their real estate portfolio that way.
Angela Coria: To be an investor, you don't have to buy five houses a year, you can buy one house or two houses.
Nick Neal: To kind of look into where this can lead to, I've got clients that are a relatively young age that have three or four investment properties that are on their way to getting paid off with renters and are literally building and asset base and an income stream that they will have in retirement. It is just amazing.
Angela Coria: Yes, folks are pulling their money out of 401Ks to purchase because you are making more money on real estate than you are having it sit in a bank somewhere.
Shelley Dudley: Exactly or you're IRA so talk with your investment professional and make sure that's the right thing to do. A lot of people are doing that, and it's a smart way to go.
Nick Neal: And just real quick, the picture at the end of that is being in retirement and having $5,000 in rent income coming in in addition to 1.5 million in real estate that you own with no mortgage payment. Just manage that and live your life, and have a legacy to leave to your kids with the asset, and you're living off the income stream from the rental and all is right with the world.
Angela Coria: Exactly
Shelley Dudley: We've talked a lot about investment properties today, and if a person wants to find out more you can text Angela to 360-286-5037 and get some more information about investment properties.
Angela Coria: Thank you, I look forward to answering any questions. Our website is
www.cash4yourpad.com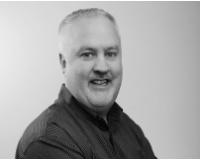 Author:
Troy Anderson
Phone:
206-940-2834
Dated:
October 22nd 2013
Views:
5,061
About Troy: ~Married with 2 children ~Turned grey prematurely ~Fetish for all things Apple ~Urban chicken far...