Is Rent Control On The Horizon In Seattle
In the past few months, the concept of rent control has come back into discussion in the greater Seattle area. Primarily, this is a reaction to the increasingly high rents in the city. Renters make up about 52 percent of the Seattle population. This past summer, the average rate for a one-bedroom, one-bathroom apartment was $1,284, up $94 since last year. Residential rents have increased an average of 9.2 percent between February 2013 and February 2014. This is more than three times more than the national average and puts Seattle fourth behind comparable tech hubs Austin, San Diego, and San Francisco for highest rental hike rates in the nation. Seattle ranks first among 81 cities for fastest rising rents.
Drawing steam from the minimum wage hike, there is now a more serious discussion about control rent in the area. Here in Washington there is actually a statewide ban on rent control. Under this regulation, it has been illegal since 1981 to limit rent on a privately owned rental property. A landlord can raise the rent on his or her tenants at any time by any amount, provided that they give 30 days notice.

There are basically three ways to lower rents in a city. 1. rent control: enact laws that limit how much a landlord can raise the rent on his or her tenant, normally based on inflation. 2. make developers build or fund affordable units as a part of the cost of building 3. wait for increased density and expanded housing supply to theoretically drive down costs naturally.
The problem with rent control is that it has some positive short-term benefits for renters, but has some downsides in the long-term. For one, rent control encourages people to stay in apartments for decades and dissuades landlords from upgrading or investing in their properties. It also spurs a two-tiered apartment market in which some people pay rents far below the average, making rent-controlled buildings less valuable than unregulated buildings.
When tenants move out of rent-controlled units, landlords raise the rents to the market rate, which incentivizes landlords to turn over their units. Also, rent control only helps those lucky enough to get into a rent controlled unit regardless of their income status. This doesn't do much to maintain a balance of incomes in the city.
A more sustainable option for renters who are looking to pay less for housing is to consider buying your own property. You might be surprised what you can afford considering today's low interest rates. Especially in booming areas like Bothell, where development of a variety of housing options is skyrocketing, you very well could pay less in a monthly mortgage than you would in rent. To help make this decision, feel free to contact Team Troy's buyer's specialists at 205-745-3457 or visit www.nwlistingsearch.com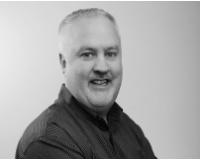 Author:
Troy Anderson
Phone:
206-940-2834
Dated:
January 15th 2015
Views:
710
About Troy: ~Married with 2 children ~Turned grey prematurely ~Fetish for all things Apple ~Urban chicken far...