Kirkland
Here's the word on the metro Seattle area: It's a Little Different.
Because of the geography of the Puget Sound region, the layout of its towns and cities takes some funny bounces. In many, there might be businesses scattered about a block or two of several discrete neighborhoods. In others, there might be two or three larger "downtowns". In a few, the commercial area and surrounding neighborhoods may be so separated that you get no real sense of a "town" at all.
When looking at Seattle as a place to settle down, you'll probably want a little help.
Kirkland, Washington, stands out from almost everything around it by virtue of having a distinct "downtown" area that's walkable, liveable, accessible, and appealing. The actual Old Downtown of Kirkland is situated in a broad crescent cove that dips off the northeast shoulder of the massive Lake Washington, which separates the city of Seattle from its Eastside suburbs. Though more upscale than Small Town, USA, downtown Kirkland retains a lot of its historic charms for one rock-solid reason: topography. Moss Bay is nestled in a relatively small bowl-shaped valley that runs down five hillside neighborhoods: Rose Hill to the east, NorKirk and The Highlands to the north, and Houghton/Everest to the southeast. Due south from downtown, Kirkland's city limit is defined by Washington Route 520, the major east-west artery from Seattle to its eastern suburbs and an easy three minute drive away. Kirkland's downtown is hemmed in on all sides by the sort of pretty, established neighborhood housing that's unlikely to ever be annexed out for civic "improvements" and so much of it is waterfront that commercial developers would run headlong into cost limitations in even acquiring it.
All of this explains why Kirkland, out of all Seattle's suburbs, retains a downtown core that's based on community, services, continuity, and a slower-paced lifestyle than any other part of the immediate Seattle metro. In Kirkland, people by the hundreds go for daily walks, a practice that - in many parts of Type-A Seattle - has almost become extinct. The city is made for pedestrians, with its broad sidewalks, shaded lanes, expansive waterfront, and wonderful little backstreet paths - not to mention numerous public parks and dozens of small, walk-in businesses. Strolling here is the same type of leisurely, low-stress experience it is in downtown Annapolis or Charleston or Santa Barbara. On a sunny September afternoon, you'll find everyone from senior citizens to toddlers to professional athletes navigating the long sidewalk along the lake, Heritage Park, Central Way, or tree-lined Park Lane. Where Bellevue, two miles to the south, is building skyscrapers as fast as they can be safely erected, Kirkland's zoning prohibits buildings over a certain height. Trees dominate the landscape, and the pleasantly-eccentric layout encourages exploration.
The backsides of buildings often reveal even more delights than their frontage. Look behind the first block of Lake Washington Boulevard and you'll find a terrific little wine shop, The Grape Choice; The Wilde Rover Irish Pub &
Restaurant, with eclectic pub grub and fine whiskeys; Restaurant Vista Lago, an intimate Italian bistro; The Flatstick Pub, a mecca for local craft brew fans; and The Coffee 'N' Cone ice cream parlor. Go up the south stairs and find the tiny but prolific The Slip, a casual dining landmark where you can enjoy a lunch on their outdoor patio or in their fifteen seat dining room. You stand a good chance of spotting a Seahawk or Mariner at The Slip or out for a stroll along the Waterfront Pavilion and Park, just fifty yards away. Just across the Boulevard, fine Italian dining awaits at Ristorante Paradiso and hand-made frozen desserts at Sirena Gelato, with the booming Mexican/Southwest eatery, Cactus, just steps away.
Everything that downtown Kirkland has to offer (about the only thing you won't find is a hardware store and there are eight of those within a ten minute drive) is within easy walking distance. The entire downtown core is less than twenty small, square blocks, a leisurely five minute walk from end to end. You can catch first-run movies at The Parkplace Cinema, live performances at the Kirkland Performance Center, visit a beautiful, well-stocked public library, or catch a baseball game at Lee Johnson Field, all of it surrounded by unique, endlessly varied places to eat and a full-scale supermarket.
Of all the close-in Seattle 'burbs, Kirkland is easily the most varied, the most welcoming, and one of the most affordable. If a large, oddball, somewhat eccentric city like Seattle can be said to have a "small town" feel in any sense, Kirkland is where you'll find it best preserved and most approachable.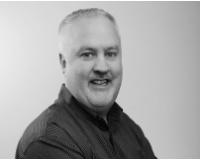 Author:
Troy Anderson
Phone:
206-940-2834
Dated:
February 2nd 2016
Views:
332
About Troy: ~Married with 2 children ~Turned grey prematurely ~Fetish for all things Apple ~Urban chicken far...