Live Like The Seahawks Players
The Seattle area is buzzing with energy just coming off a huge Seahawks NFC championship game on Sunday. With the Superbowl on the horizon, football is what everyone is talking about. Not only has this Seattle Seahawks team captivated the city with its tremendous athleticism and talent on the field, but it's nice to see the passion the players have for the higher ideals of sportsmanship, teamwork, and perseverance. These are lessons that we all could stand to model, and that we try to bring to our own work in real estate here at Team Troy. To learn more about the ideals of our team, check out the Team Troy Difference.
Since we're in the business of buying, selling, and investing in real estate in the greater Seattle areas of Bothell, Woodinville, Kirkland, and the Eastside, we were interested to check out some of these incredible Seattle Seahawks homes. Have you ever wondered what it would be like to live like a Seahawk?
Probably one of the most well-known Seattle Seahawks players is outspoken cornerback, Richard Sherman. This past spring, Sherman reportedly purchased this 2.3 millon dollar home in Maple Valley, WA. It is complete with a basketball hoop, an indoor pool, and three bedrooms with private decks. The home is pretty convenient to the Seahawks practice facility in Renton.
Another well-known Seahawks player is our steady kicker, Steven Hauschka, who resides in a cottage style home in Kirkland, WA. Many homes in Kirkland have views of nearby Lake Washington and are walkable to a downtown commercial district.
Are you curious about the hawks' fearless leader, Pete Carroll? Coach Carroll purchased this lovely home on Hunt's Point for 5.9 million back in the spring. It boasts 75 feet of waterfront property, has a boat dock and its own beach. It's a custom built home with plenty of bells and whistles, including a heated outdoor patio and a private detached guest suite. Hunt's Point is located near Bellevue and Medina, north of Clyde Hill on the Eastside.
There are plenty of other Seahawks players who have set down roots in the Puget Sound. For example, Seattle tight end, Zach Miller's 2.1 million dollar home in Bellevue boosts this cozy living room with a large stone fireplace. Now if he could just get off the injured list...
What about one of our favorite defensive players, Earl Thomas? He lives in a lovely $925,000 home in Renton, WA near the Seahawks practice facility. The home's billiards room is a prominent feature, with a wet bar and a roaring fireplace.
Everyone's favorite runningback, Beast Mode Marshawn Lynch doesn't stay local in the off season. Lynch just bought a 3.6 million dollar home down in Richmond, California near his native Oakland. This contemporary style house is located on the bay and features water views from nearly every room in the house. The lovely wine cellar, movie theater and private dock are stand-out amenities in this 7,000 square foot home.
As for our hardworking quarterback, Russell Wilson? Word on the street is that after his rookie season is over this year, he might be in the market for a new Seattle area home with his new contract.
If you want a Seahawk as a neighbor, feel free to give Team Troy a call at 206-745-3457 or visit us at www.nwlistingsearch.com to find out more about buying your new home.
*Images from Zillow, Realtor.com and Twitter: @lindseyhauschka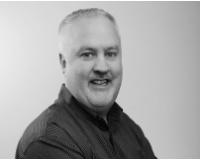 Author:
Troy Anderson
Phone:
206-940-2834
Dated:
January 23rd 2015
Views:
3,580
About Troy: ~Married with 2 children ~Turned grey prematurely ~Fetish for all things Apple ~Urban chicken far...