NOT Politically Correct
Many people, just arrived in Kirkland, get a bit confused when somebody mentions "PCC", which is going to be mentioned a LOT. One fellow we know admitted that he kept trying to make it mean something about Political Correctness, this being the Seattle area and all.
Around Kirkland, Bothell, Redmond, Issaquah, Edmonds, and six other communities in the greater Seattle area, "PCC" means "Pacific Consumers' Co-Op" and it's one of the most enduring success stories in all of the American health and organic food culture. Started in 1953 by fifteen Seattle families as a simple food buyer's co-op, it's become a way of life for thousands of Western Washington families who hold to the values of great, healthy food, untainted by chemicals and pesticides, organically grown, and – maybe most importantly – locally sourced. PCC was buying "Locovore" decades before it was even a term. Hundreds of Washington, Oregon, and Idaho farm families owe at least a portion of their success to the buyers of PCC, who actively scour this entire region to find foods that are grown naturally, substituting hard work and attention to detail for chemicals and over-farming.
We've met and talked with people who literally save up their grocery lists and drive across the Cascade Mountains from Central Washington or come south from near the Canadian border just to shop at PCC. The chain inspires genuine love and respect from its army of members, ALL of whom literally do own the business. A lifetime membership is $50 (with a $2 registration fee!) and it allows you to shop on an unlimited basis at all the existing PCC Markets and online. From those fifteen families came the basic tenets of PCC membership, which haven't change appreciably since its founding. It's now the largest true consumer food co-op in the US and, even in the face of the recent arrival of Whole Foods, which now has eight stores within PCC's service area, they continue to thrive and grow.
But, setting aside their deep local roots and the fierce, almost tribal loyalty area natives feel, why should YOU and your family shop at PCC? One visit is probably going to answer that question. In the same manner of the Southeastern gourmet grocery chain, The Fresh Market, and other chains that follow the Whole Foods model, PCC's stores are attractive spacious, open, nicely lit, welcoming, and eager, in fact, to explain their stock – and let you try it! Sampling is a daily habit at PCC. Produce clerks seem genuinely proud of what they stock and seeing a clerk whip out a pocket knife and cut a slice of an apple or orange for tasting is as routine as watching them stack crates. Shelf notes indicate the origins of the foods and their organic/biodynamic/non-GMO certifications. But the real rubber-meets-the-road test of PCC is…is this store a good value for our household dollars? Answer: YES. PCC's pricing structure actually takes into consideration what foods not carrying certifications will cost and they manage to come in at either the same prices or, usually, just a few cents more. Buying your core grocery items at PCC is not only possible but easy.
There are many business success stories in the Kirkland area, from recognized giants like Microsoft, Boeing, CostCo, (the original CostCo was in downtown Kirkland, hence the brand name "Kirkland"!) and Starbucks…but there are also smaller and less heralded companies that have made their bones in the marketplace by adhering to the principles of great products, locally sourced, made with meticulous attention to detail, and sold at a fair price. Some are more routinely visible – like Taco del Mar and Beecher's Cheese – but none is as established and integrated into this area as Pacific Consumers' Co-Op. Even if you don't live organic/GMO Free/ or even eat especially healthy, trying PCC is, at very least, going to be fun, friendly, and a great value.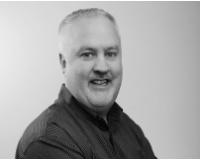 Author:
Troy Anderson
Phone:
206-940-2834
Dated:
July 22nd 2016
Views:
327
About Troy: ~Married with 2 children ~Turned grey prematurely ~Fetish for all things Apple ~Urban chicken far...