One Friend To Another
In the past posts about Kirkland, Washington, we've given a lot of facts and facts are, of course, the very essence of a lot of our major life decisions about things like where to live and what sort of house to buy and what we do for a living and how many kids do we want. Can't make good decisions without solid facts.
But picture this: you've decided to make a major move; across country or maybe a thousand miles away. You're nervous about it, of course. How in the world could you not be? And let's say you have a friend who already lives in that area. You ask that friend to tell you about, say, Kirkland. How do they respond? Dry facts the length of a small novel? Hardly. They're going to tell you how much fun it is or how nice the neighbors are or what it's like in summer, winter, fall, spring. About how living there makes them feel.
Maybe you don't know anybody in Kirkland, Washington.
Let us be your friend, here…
Living in Kirkland is not just one experience. As we've said before, Kirkland sprawls a bit and has about six clearly defined sub-areas. If you want something more uptown and urban, with fine dining and culture close at hand, you might choose downtown. For shopping and water and a close-knit community, you'd look at Juanita. For shopping and access to wine country and world-class medical care, you'd check out Totem Lake. For more of a small-town feel and friendly neighbors but a quick commute to Seattle, you'd go just off I-405 and look into Kingsgate.
In all those places, you find people walking. People don't stroll around their towns unless they're comfortable there and feel safe. Kirkland is one of the walking meccas of the West. Tree-shaded lanes, small, intimate restaurants, parks and water access everywhere. There's even a working beach, out there in Juanita. The weather is mild, pretty much all year long. It rarely gets over ninety in the summer and very rarely hits the twenties in winter. Yeah, all that stuff you heard about Seattle and rain is true: "It rains there nine months out of the year!" David Hype Pierce's character famously exclaimed in "Sleepless In Seattle", and audiences here laughed at that right along with those everywhere…while realizing that it's almost true. But there's rain and then there's rain and "rain", in Kirkland, means "mist" or at most "drizzle" anywhere else. This area just doesn't have street-clearing, flash-flood producing, frog-strangling rains. And the mild temperatures make it easily bearable. But when it is clear and sunny, there are few places on the planet more beautiful.
On a spring or summer evening, strolling down the streets of Kirkland is a pure sensual delight. Cool breezes, the scent of what can only be called lush plant life all around, neighbors who smile and wave and produce crazy-making aromas on their omnipresent grills, the laughter of children and the happy conversation of adults, the endless songs of the millions of birds…all this is available just by stepping out your door and walking in any direction. Those new neighbors will quite likely issue an invitation to dinner at one of the hundreds of restaurants in the city. Drinks on the patio at Milagro or Anthony's Home Port or Carrilon Point, with imaginative foods served at an easy pace precede dinner and after-dinner coffee is available everywhere. Yep, that thing about coffee in Seattle is true, too. If you love brews – whether bean or beer – this is a little branch office of Heaven.
And at the end of your leisurely day, the light of Seattle, dancing off the surface of Lake Washington, are like a scattering of jewels in the lavenders and peaches of one of the world's truly spectacular sunsets.
"How does it feel to live in Kirkland?" you ask that friend, "How do you like it?"
Words can never come really close to any actual experience. But the best ones to describe life in Kirkland are these, "It's beautiful. You can be as uptown or as down-home as you like, as busy of as active as you feel. It's a great town and it's close to everything that people rave about when they speak of the Great Northwest." THAT is life in Kirkland. More facts are coming…but your bottom line is right there.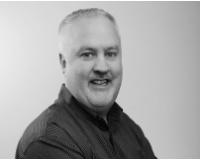 Author:
Troy Anderson
Phone:
206-940-2834
Dated:
April 19th 2016
Views:
333
About Troy: ~Married with 2 children ~Turned grey prematurely ~Fetish for all things Apple ~Urban chicken far...