Out And About
Okay, you've walked all over your new 'hood in downtown Kirkland or your little village of Juanita, sampled all the food, shopping, and nightlife possibilities, and now you're ready for an adventure. Luckily for you, as a resident of Kirkland, "adventure" and "Western Washington" and virtually synonymous.
Day trippers who venture out from the Seattle metro have literally no end of possibilities. One salient fact escapes even some natives: you are less than two and a half hours from a whole string of Pacific beaches. Long Beach, Moclips, Copalis, Ocean Shores, Kalaloch, Ocean City, Westport, and Grayland all offer broad, sunny sands for much of the spring and summer months, and one of the most unforgettable sights to be had in the Lower 48 is a winter storm rolling into the Straits of Juan de Fuca, as viewed from your cabin rental in Port Angeles or Sequim. Campgrounds are everywhere and lodgings range from the palatial to economy motels that are clean, welcoming, and convenient. And, if you get tired of the water, all of this bounty of oceanic wonder is literally wrapped around the majesty of The Olympic National Park, with sky-scraping peaks that form the backdrop to any Washington aquatic adventure.
But aside from that, there is the vast middle of Washington State, an area that runs, literally from the verdant Cascade Mountains foothills to flat cowboy country around Ellensburg to the stony grandeur of the Upper Columbia Gorge. South of the desert, the Gorge becomes green and lush, forming a 100 mile long corridor along the state's southern border with Oregon that is one of the most beautiful and ethereal drives in the entire country. Nestled in the long, southern sweep of the Columbia is an area of legendary agricultural importance, The Columbia Valley, where a full 30% of all wine grapes grown in the US are harvested and the Yakima Valley, where more than 60% of the world's hops are grown. Apples, asparagus, zucchini, cherries, peaches, pears, cabbage, wasabi…anything that grows in dirt can be found along the Columbia and in literally hundreds of tiny farmer-owned farm stands that line highways for 200 miles down the core of Washington. North of Ellensburg, the Cascades fan out to include a broad, green swath that runs up to the Canadian border and features one of the truly great scenic routes in the country, The North Cascades Highway, a mountain lover's dream drive, with a broad, vista that includes landscapes that are impossible to find outside of Rocky Mountain National Park or Alaska.
Portland, with its vibrant restaurant scene and world-class brewing culture, is less than three hours down I-5, and Astoria, John Jacob Astor's quaint river village at the mouth of the Columbia, is just two hours away. The Oregon beaches start about twenty miles past Astoria, and the mountains along your routes are name all schoolchildren know from geography class: Mount Rainier, Mt. St. Helen's, Mount Adams, Mount Hood, Mount Olympus, The Sisters, Mount Stewart, and Mount Baker. Ski resorts are scattered all over southwest Washington and river or ocean cruises are as easy to find as produce stands. Even closer to home is Tacoma, a historic city that boasts the Dale Chihuly Glass Museum and the Tacoma Rainiers AAA baseball team, along with a bonanza of eateries that rival either Seattle or Portland. Up near Canada is the old-town charm of Bellingham and its lovely Fairhaven district, and the intimate scenic parkway, Chuckanut Drive. And, of course, the Washington State Ferries allow visitors daily access to the wonderful, atmospheric villages that spangle the fifty+ islands on the Puget Sound.
Staying home for the weekend? Have fun dining in one of Kirkland two hundred eateries. But if you want to Get Away…living in Kirkland redefines what the term "getaway" can really mean.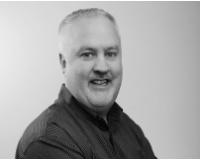 Author:
Troy Anderson
Phone:
206-940-2834
Dated:
March 8th 2016
Views:
312
About Troy: ~Married with 2 children ~Turned grey prematurely ~Fetish for all things Apple ~Urban chicken far...