Park It Here
Kirkland, Washington, a city of just over 90,000 people, has within its borders a total of fifty-five city, state, and county parks. That's one park for every 1,600 residents, a ratio that's usually found in small town Alaska or Colorado. And ten of those parks are dedicated waterfront areas that are set aside and restricted from development, in perpetuity. It's that kind of devotion to preserving the city's character that's made Kirkland one of America's greenest and most civilized close-in suburbs of any major city.
With almost 1,300 acres of parks and open space, Kirkland has long-held a reputation as a hotbed of American cycling. With neighboring Redmond, the Kirkland corridor across NE 85th Street is dotted with parks and asphalt trails that serve as work-out routes for cyclists and joggers. Kirkland is also a mecca of youth baseball and softball, regularly sending its Kirkland National teams to the Little League World Series, from which they emerged as world champs in 1982, the only Northwest team to ever win the title. The Little League Softball World Series is held in August in Kirkland's Everest Park and is broadcast by ESPN. And adult softball leagues are sponsored by the city and corporate donors and involve over a thousand players annually. If it involves hitting a round ball with a round stick, Kirkland is the Seattle suburb where you'll find the most and the best of it.
In Kirkland's waterfront parks, lining Lake Washington Boulevard from downtown to Carillon Point, pick-up volleyball games are staged on specially-constructed sandpits, giving the hot spectacle of beach volleyball a distinctly Northwest twist. Even the 50+ community is involved in Kirkland, with literally dozens of recreational, sports, educational, and social activities that older citizens can join, to learn or even teach. And for competitive types, soccer, volleyball, swimming, and a dozen other sporting leagues operate within the city's parks and school grounds.
But it may be in water sports that Kirkland has its greatest impact. Its waterfront is one of the area's most uncluttered and easily accessible, with city-maintained docks giving kayakers, fishermen, swimmers, divers, skiers, and boaters barrier-free access to the vast possibilities of Lake Washington. Sailboarding is one of the city's most active recreational cultures and even a grey, misty Northwest afternoon will find dozens of sailboarders out navigating the breezy fringes of the lake. In warmer weather, the waters are so speckled with sailboards that it appears from a distance than someone has strewn the waters with magnolia petals.
In the eastern enclave of Bridle Trails, equestrian trials and trail rides gave the area its name and constitute much of the reason for the neighborhood's tremendously forested character. Its housing areas and even stables and farms are literally carved out of old-growth forest. Major horse show competitions, for youth and adult riders, are regularly held at Bridle Trails State Park's immaculate show circle and nearby KGF Equestrian Center is one of the country's foremost venues for the hunter/jumper class events. Just as horse racing blossoms north of Seattle in Skagit County, formal equestrian riding draws thousands to Bridle Trails every year and its trails remain the best place for a meditative ride in all of Western Washington.
Kirkland's unique combination of the urban and the rural gives this eccentric little city a character unlike any other close-in suburb of a major city in the US. For anyone who works hard and plays hard, Kirkland is an ideal balance of the two and an irresistible place to explore a whole world of other possibilities as well.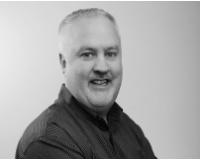 Author:
Troy Anderson
Phone:
206-940-2834
Dated:
March 24th 2016
Views:
328
About Troy: ~Married with 2 children ~Turned grey prematurely ~Fetish for all things Apple ~Urban chicken far...