Pet Friendly
Pet-Friendly?…No, Pet-Crazy!

Here in the greater Seattle area, we love animals. Let that statement simmer for a moment. Everybody, everywhere says, "We love animals" but it's often a symbolic statement, disproved by strict animal control laws and rampant pet abuse and roaming packs of strays. Not here. Stray dogs, instead of being picked up and marked for euthanasia, are taken to pet rescues and placed for adoption. And pet adoption associations routinely bring in pets that went unplaced elsewhere because animals up for adoption in Washington find homes.
We are also a place in which just having the pet is a long way from the end of the story. We have some of the nation's strictest laws against animal abuse and the state legislature has increased the severity of penalties six times in the past thirty years. You could literally taser your next-door neighbor and beat him with a broomstick and get into less trouble than you would if you do the same thing to his dog or cat. (Maybe even no trouble, if the neighbor was a pain and deserved the taser.) One recent animal abuser sat in court with his mouth hanging open in disbelief as the judge sentenced him to ten years in prison for a succession of abuse charges. Kids and Pets, in Washington, are off-limits and everybody knows it.
A quick google search of "Pet groups near Seattle" or "dog groups in Kirkland" reveals just how pet-obsessed we Washingtonians really are. There are hundreds of groups for folks whose free-time interests center on their furry pals. There is a very active meet-up culture in Kirkland, both for those who want their pets to meet other pets or for their human buddies to meet up, with the pets serving as wing-beast. There are at least a dozen pet therapy groups, divided equally between groups for humans with medical or psychological problems that respond to contact with animals…and those for pets with adjustment difficulties. There are appreciation groups for almost every breed to dogs and many breeds of cat. There are also groups for those who own falcons, those who want close encounters with whales, folks who fancy miniature horses, a full-time chimpanzee rescue, and even groups for those who prefer small pets like Hamsters and gerbils. There are over 100 animal and habitat protection groups which pump tens of millions of dollars annually into the state's preservation and animal protection agencies. There is even a group, based in a town north of Seattle, that will help your pet remember his or her past lives…and we are not making this up.
There are two groups operating in Kirkland, and dozens in surrounding areas, which deal with pet loss and grief and their numbers grow every year. And the 100+ animal hospitals in this end of Washington are working daily miracles in extending the lives of our pets and improving the quality of their twilight years.
So, what do you need to know to be a good Kirkland/Seattle/Washingtonian pet pal? Stray pets will be picked up but are rarely ever euthanized but placed with local adoption groups. Missing pets turn up at a rescue group over 90% of the time. And packs of stray dogs simply don't exist here. Dogs or other pets that are not on leashes must be either in one of the area's dozens of off-leash parks or in a fenced yard. And forgetting to have a couple of those handy little plastic bags in your pocket will get you called on it for not picking up after Bowser…or, more often, an offer of a bag you can use, just in case you forgot.
The Seattle area, and Kirkland in particular, is a place where pets are welcomed with open arms, respect, and a degree of acceptance rarely found anywhere on the US.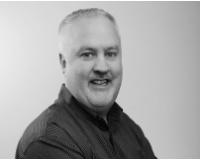 Author:
Troy Anderson
Phone:
206-940-2834
Dated:
May 5th 2016
Views:
481
About Troy: ~Married with 2 children ~Turned grey prematurely ~Fetish for all things Apple ~Urban chicken far...