Prepare Your Home For Sale In Bothell Washington
Many sellers like to wait until the spring season to put their home on the market. If you are considering listing your home this year, now is the time to start your preparations. Even in a hot northern Seattle market like this one, with homes selling so quickly, there are several things to consider before your home is listed. Team Troy specializes in home sales, and even if you are only thinking of selling, we would be happy to offer a free home estimate.
1. Tidy the landscaping: Curb appeal is a very important element of the home sale process. It is both the first and the last impression of the house. It is always a good idea to simply trim the plants, remove weeds, and try to compliment your home with the landscaping. At the same time, you should not go overboard with expensive improvements like stonework if it is not warranted given the local market.
2. Clean out the closets: With space at a premium in this busy market, you don't want your coveted closet space to appear limited because it is packed to the brink. It is a much better idea to have very few items in the closets or even better, completely empty your closets. It is positive for buyers to see the full extant of the storage potential in your home.

3. Clean the house: It always leaves a positive impression when the house is well-maintained. This is a relatively inexpensive task to clean the floors, dust the rooms, and scrub the bathrooms. There are several reasons why this is important. For starters, a dirty house leaves buyers with the idea that the home has not been cared for, and makes them question what other problems there might be. You want your buyers to feel like they are making a good investment and that the home is move-in ready. It is for this reason that when you decide to list with Team Troy, we include a complimentary house cleaning.

4. Remove personal photographs: Even though your kids' school photos and your wedding album are beautiful and certainly sentimental, it's best to put them away when you go to sell your home. You don't want your buyers to feel like they are visiting your home, but rather, you want them to envision their own belongings in the space.

5. Get the windows cleaned: In the northern Seattle areas of Bothell, Woodinville, Kirkland, and Mountlake Terrace, we need to capture all the light we can into our homes, especially when they are on the market. You would be surprised what a window washing can do to let in more sunlight into your home. For many houses, the windows have actually never been cleaned, and years of dirt, fingerprints, and dust build up over time.

6. Go with neutral paint colors: Though paint color is usually not a deal breaker in the minds of buyers, if they feel like the colors are too personal, it is something that they tack on to their "to-do" list when they move in. The more we, as the sellers, can eliminate from a buyer's to-do list, the better. It's always a good idea to choose a light, yet neutral tone for the paint. Fresh paint can actually make a house appear both cleaner and brighter.

7: Make repairs if needed: If there are any repairs that you have been putting off, now is the time to get those taken care of. You want to make sure your house doesn't get dinged on the inspection report. Once again, it is best if you keep up with your home maintenance in order to get top dollar for your home.

8: Don't go overboard: There is such a thing as making too many home improvements. It's important to know your local market, neighborhood, and even the street before investing too much in a home you're about to sell. This is where your real estate agent can advise you on where to put your time, energy and money before you go to sell.
9. Consult a local real estate broker: Call Team Troy today at 206-745-3457 or get your free home estimate here if you want to learn more about selling your specific house. We can offer much more specific advice catered to your individual property. If you want to get in before the spring rush, contact us as soon as possible to fetch top dollar.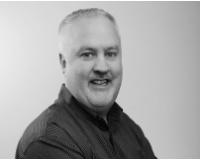 Author:
Troy Anderson
Phone:
206-940-2834
Dated:
February 25th 2015
Views:
2,497
About Troy: ~Married with 2 children ~Turned grey prematurely ~Fetish for all things Apple ~Urban chicken far...