Real Estate By Generation
With each passing generation, there emerges certain cultural patterns and characteristics to groups born in the same era. Certainly, you've heard the terms "baby boomers," or "millennials" with regard to the financial crisis, education, and technological advances, as well as other cultural and economic phenomenon. What about real estate? See how the year you were born could dictate how you think about housing and where you might go from here in terms of real estate.
1925-1945: The Silent Generation a.k.a The Lucky Few. This generation, comprised of 33 million adults, is currently 69 or older and are 95% retired. It describes people born during the Great Depression and WWII. This generation was the first American generation to be smaller than the one before them, and became the luckiest generation of Americans ever. They believe in hard work with a waste-not, want-not mentality. They are averse to debt with a strong belief in sticking to the rules and the importance of law and order. After the war they enjoyed near full-time employment and improving schools for their children.
This generation was the first to move to newly developing "suburbs" during rapid expansion in the 1950s and 1960s. They believe strongly in the American Dream and the ideal of homeownership. As a result, many in this generation still live in homes they purchased many years ago and have likely appreciated greatly. For example, a typical ranch style home built in an urban suburb would have been about $20,000 in 1955. Today, that home would be about $500,000. This generation is looking to downsize and move into lower maintenance homes, possibly even
condominiums
. Are you looking to downsize? Check your home's value
here
.
1946-1964: Baby Boomers: This generation, comprised of 74.6 million adults, is currently 50-68 years old, and accounts for the "boom" of babies born after WWII ended. This generation was the wealthiest, most active and physically fit generation up until that time. They had abundant food, apparel, retirement programs and "midlife crisis" products. They saw the Women's Liberation Movement, the Civil Rights Movement, the Rise of Rock and Roll, and other ground-breaking cultural shifts.
This generation came from very stable households since their parents were the Silent Generation. Their neighborhoods were often described as idyllic and safe. The baby boomers had the benefit of the 1980s and 1990s prosperity when they were in their working prime. As a result, they were able to purchase homes much larger than the ones in any previous generation, often dubbed "McMansions." This group suffered during the economic downturn of 2008, both in losing home value and retirement savings. They have been the most reluctant to make a change, even though the market has again shifted. This generation may also be looking to downsize, or they may be looking for a
home valuation
to see if the market has rebounded enough for them to sell.
1965-1979: Generation X:
This generation, comprised of 50 million, is currently 35-49 years old. This group is highly educated, active, balanced, happy and family-oriented. Generation Xers are more open and socially diverse, and this was the first generation to experience the tech boom in their prime. The
entrepreneurial
spirit of this generation is unprecedented and they make up the majority of the current workforce.
During the economic downturn, this group had the most to lose. As a result, they may have purchased at the height of the market at a young age and are just now recouping their losses. Those on the younger side of this generation may also be looking to
upgrade
for their expanding families. They might be surprised for what their homes would
sell
for considering today's market. Not only are they are looking for homes in good school districts and family-friendly areas, but are also looking for proximity to public transportation, as well as nearby restaurants and shops.
1980-1999: Millennials: This generation is comprised of 78.3 million teenagers and young people aged 15-34 years old. Generally speaking, this generation is the children of baby boomers and is strongly associated with the use of technology at a very young age. They generally have higher debt and student loans than any other generation, and though are very educated, have had difficulty finding employment.
Many in this group are still living with their parents or are paying a substantial amount of rent in primarily urban areas. This perfect move for this group is to look for "
starter homes
." This means a home that would be perfect for a young couple or a single person, but with some room to expand if needed. For example, a
townhome
, a
condo
, a bungalow, or even a
ranch
could fit the bill for this generation. The most important thing is to
get pre-approval
before you start your home search so you know what you can afford. As the market improves, this generation has a lot to gain in the real estate world and will dictate where the market goes in the coming years.
No matter where you are along your real estate timeline,
Team Troy
is here to make it work for you. Whether that means downsizing, upgrading, looking for a first-time home, or needing a
home valuation
, we are a full-service Seattle area real estate firm, give us a call: 206-745-3457.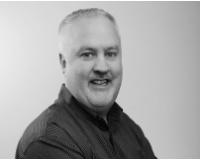 Author:
Troy Anderson
Phone:
206-940-2834
Dated:
August 6th 2014
Views:
716
About Troy: ~Married with 2 children ~Turned grey prematurely ~Fetish for all things Apple ~Urban chicken far...