Seattle Homes For Free
Did you know that in almost any circumstance, it is possible to pick up and move an entire house from one place to another? In fact, it can be a money saver, especially if you can manage to get the house for free. There are several reasons why you might be able to get a house for zero dollars. Normally, it is offered because it is going to be demolished. It is cheaper for the owners to get it moved than to pay for the demolition, which can run in the range of $20,000-$30,000.
There are several homes offered up right now in the Seattle area for free as long as you agree to move the home off the lot. A Craftsman home with 3 bedrooms and 2 bathrooms on Fourth Avenue Northeast, just north of 65th street in Ravenna, is in the path of eight new townhouses and four duplexes planned for the site. The developer, Build Urban, sent out a tweet with a picture of the home, "Hey I'm a free house, take me home to your lot." The house was built in 1914 and is 3,790 square feet with many vintage details such as built-in cabinets, beamed ceilings and a claw-foot tub.

Another such home is available for the taking in West Seattle, which sites on the site of the West Seattle Nursery's expansion. The owner, Mark Smith wants to expand his business to include a retail greenhouse, and his own home has to go. It is a sturdy 1920s era home with original molding, windows and doors.

Think about the benefits of a "recycled" home. You're saving building material that would otherwise end up in the landfill. You're usually getting a home that was built with better wood and other materials than they use in new construction today. Your house generally will have more character and uniqueness than other homes. You can hand choose a lot in precisely the area where you want to live.
However, there are some things to consider when thinking about house raising in Seattle or surrounding areas. While it is always possible to move a house, it's not always financially economical or feasible. Firstly, plans and permits need to be acquired and approved. Whether you are performing the house move in Seattle, Bellevue, Snohomish, Skagit or Pierce Counties, you will have to seek approval and each community has its own individual regulations. Geographical elements are also always a strong consideration in this region. The Puget Sound is home to valleys, hills and unique soil conditions, which can impact the move. Additionally, the route to the new lot is something to consider. Low power lines, trees, bridges, and narrow roads all need to be considered when scoping out a potential new lot for a moved home. You'll also need to disconnect and reconnect all the utilities, reconstruct chimney stacks because those cannot be moved, and build a new foundation on your lot.

That being said, customers who decide to move a home generally spend 60-70% of the cost of building a new home. The most efficient customers get it down for about half the cost. Nickel Bros., a Pacific Northwest house moving company estimates the cost of a move ranges from $32,000 to $200,000 depending on the difficulty. An important element in the equation is going to be the cost of the land, and that's where Team Troy can help. Finding an affordable lot can be a challenge, and might even required a little demolition on the site first. It can be done! We are all about creative solutions in this real estate market, so give us a call today at 206-745-3457, and in the meantime search for vacant land here: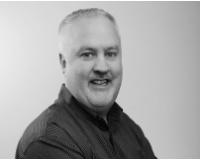 Author:
Troy Anderson
Phone:
206-940-2834
Dated:
June 8th 2014
Views:
1,911
About Troy: ~Married with 2 children ~Turned grey prematurely ~Fetish for all things Apple ~Urban chicken far...