Seattle Summer Real Estate Wrap Up
Today marks the first official day of Autumn, and you know what that means - summer has come to a close. So, how did the summer shake out for real estate?

First, let's take a look at the median home price. Median home price is a general indicator for the strength of the market, especially for sellers. In June, the median home price was $453,500 in King County, which was up 2.5% from the previous month and up 6% from 2013. It was at this point that brokers were predicting a hot summer real estate market. Were they right?


In July, the median home price in King County did jump again up to $468,000, which is another 3% hike from June. The big news happened in the city of Seattle, where we saw record highs...and we don't just mean the temps in the 90s. For the first time since the height of the market in 2007, the July median home price hit $543,500. That's a record for Seattle - wowza! It was up nearly 9% from June and 17% from July 2013.
But then in August, there was a bump in the road for this runaway market. The median home price actually dropped. While it is typical to see a bit of a slow down in August with the start of school, these numbers came as a surprise to some. The median home price dipped 6.6% from July, down to $437,000. While this had some sounding the alarms, what it really reveals is the beginning of a more stable and predictable market most likely. Overall, the median home price for August was still up 1.6% from the same time in 2013.
What about inventory? Housing inventory refers to the number of homes that are on the market, even though it is recorded in "months." For example, three months of housing inventory means that there are enough homes on the market to satisfy demand for three months based on how fast homes are selling in that area. A balanced market generally has about five months of inventory. In June, there was 1.8 months of supply, which was a slight increase (0.6%) from the previous month. In both King County and Snohomish County, the inventory was startlingly low. This has most likely been keeping the high median home price afloat for so long, and causing a multiple offer situation for homes that hit the market.
In July, there was another marginal increase in inventory, up to 1.82 months. But then in August, inventory actually increased to 2.08 months, a 14.2% increase from July.
What's on the horizon for fall? Predictions generally forecast a stabilizing market that will still favor sellers, though home values will not be skyrocketing as fast as they have in the recent past. Instead, they will continue to increase at a steady rate through the end of the year most likely. As for inventory, numbers show that it will likely remain low, especially considering the influx of high paying jobs to the area that will continually bring new potential homeowners to the Puget Sound.
If you want to know more about how the real estate market trends have effected your own home's value, contact Team Troy for a
free home valuation
- call us today at
206-745-3457.
*Data courtesy of NWMLS, Seattle Pi and Seattle Bubble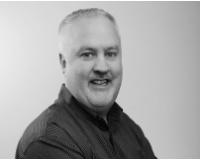 Author:
Troy Anderson
Phone:
206-940-2834
Dated:
September 24th 2014
Views:
614
About Troy: ~Married with 2 children ~Turned grey prematurely ~Fetish for all things Apple ~Urban chicken far...