Should I Do A Sewer Scope Inspection
Many people in the greater Seattle area wind up looking to purchase homes older than 50 years old. The character and charm of the popular 1950s ranch, or the even earlier 1920s Craftsman are enough rush potential buyers to send in their offers. Even some established Bothell and Woodinville neighborhoods, as well as those on the Eastside in Kirkland and Bellevue, contain some older homes. While many agents are overjoyed at the prospect of an overeager buyer, here at Team Troy we want to advise and educate our clients to the best of our ability. For that reason, we want to point out a special consideration that potential home buyers might want to consider when purchasing an older home in the Puget Sound area: the aging sewer line.
A so-called "sewer scope inspection" is separate from a typical home inspection because it requires specialized equipment. During the typical home inspection, a thorough inspector will visually go through the home and check the condition of the home's heating system, electrical system, roof, attic, visible insulation, walls, ceilings, floors, windows, doors, siding, fences, porches, appliances, and interior plumbing. While that seems quite thorough, the sewer line is outside of the typical home inspector's scope because it's not visually accessible except by camera.
The sewer inspector will insert a long cable camera with a light on the end down the drain all the way to the city sewer. What they are looking for are any roots going through or cracks in your sewer line. This step can save you thousands of dollars, as many potential homeowners aren't aware that the city is not responsible for repairing sewer problems that extend on to your property. Not fixing potential problems in the line can cause a whole slew of unpleasant issues from backups in your home to seepage on your front yard.
While it is advisable to get a sewer scope inspections in some instances, in others it may not be necessary. Feel free to run it by the real estate professionals at Team Troy if you're looking to buy a home, we would be happy to help you in your Seattle area home buying search.
Buyers beware: many sewer inspection professionals are also in the business of repairing pipes. Therefore, it is in their self interest to make minor problems seem major. Luckily, Team Troy works with many top-notch companies in the home repair and construction industries, including reputable sewer scope inspectors. Give us a call at 206-745-3457 to speak with us further about home buying tips and more!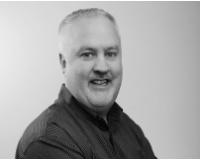 Author:
Troy Anderson
Phone:
206-940-2834
Dated:
December 23rd 2014
Views:
657
About Troy: ~Married with 2 children ~Turned grey prematurely ~Fetish for all things Apple ~Urban chicken far...