Slip Slidin Away
Winter in Western Washington…now that the country's weather is changing is the time when most of us forget the grey and chilly and start shedding outerwear. For those of us in Seattle, Bothell, and All Points Washington, this is the time when we also start planning for next winter. Outdoor equipment prices plummet, ski resort reservations open up, and the state's campground open up their visitor lists for the next season. Even well into May and June, there are still places in the region where one can go to ski and snowboard and tent camping is still a bundle-up proposition every night, even after an 80 degree day.
So, this is a good time to think ahead, if you're thinking about Bothell as a place to relocate. Skiing, in this magnificent corner of America, is a huge deal. Within a two hour drive of Bothell, you can ski at eight nationally famous resorts. But that's just the glamor-puss side of snowy weather in your new 'hood. Lower and slightly flatter hillsides all over Western Washington turn into snowboard hotbeds where the area's hundreds of board-riding devotees gather on any decent day to follow their passion. Sledding, disc-riding, short-ski, skeleton, and practically every other thing that will slide and carry a human is found on snowy days in the Pacific Northwest and even the fancy resorts usually offer slopes for alternative snow pursuits. Around these activities, of course, are the cultures and auxiliary businesses they spawn and the bars, taverns, brewpubs, and lodgings are all geared to the active culture that frequents them, making dining and nightlife in outdoor recreation areas among the most vibrant and colorful in the state.
Even without leaving town, Bothell has a winter culture of its own, in the sledders and snowboarders who navigate the steep hills that ring the town, making their own trails and slopes out of whatever open space is available, and there is a lot of it. Bothell and its adjacent towns of Woodinville and Kirkland are bubbling with activities, both indoor and out, all through the winter months. People in this area of the world, accustomed to long winters and mild temperatures, have made the concept of "hunkering down" for the cold months a quaint anachronism. Here, people Do Things in the cold and even traditional outdoor sports like youth soccer and lacrosse run right through the heart of Western Washington's very temperate winter weather. Woodinville's seventy+ wineries remain open and pouring all through Dec/Jan/Feb and the county's almost sixty breweries release new beers year round. With very little searching, you can even find more extreme pursuits like half-pipe, snowmobile trail rides, and even a couple of local Polar Bear clubs, for that bracing dip into the local waterways that wakes up all your senses and freaks out everyone you know.
Those of us who came to the Seattle area from cities in the East and Midwest usually go through a (mercifully short!) period of adjustment in seeing that time of year in which we usually plan to stay home with a snow shovel close at hand as is now a time when we can actually get out and Do Stuff. But as the mid-winter days slip by and you begin to get it that going about normal life doesn't involve four layers of thermal underwear, a sub-zero jacket, and goggles, possibilities open up and days seem brighter and that ghastly little four-letter word – "play" – becomes something to embrace, instead of packing in mothballs and dragging out in April. If you're moving to Bothell in the spring, enjoy the warming trend…but think ahead to next winter and you will be Ready for a whole new world of fun.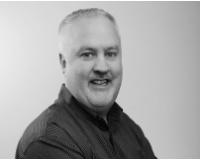 Author:
Troy Anderson
Phone:
206-940-2834
Dated:
March 29th 2016
Views:
390
About Troy: ~Married with 2 children ~Turned grey prematurely ~Fetish for all things Apple ~Urban chicken far...