Summer Almost In The City
Bothell, Washington, is a vastly different place from roughly June first to mid-October than it is at any other time of the year. We had to use that qualifier – "roughly" – because the exact length of our Western Washington summer is almost ridiculously variable, from year to year. The kind of true, consistently hot, sticky, uncomfortable weather that most of the country identifies as "summer" sometimes never arrives at all, here in the country's largest temperate zone. On one memorable late-July day, back in 1993, the morning dawned with unbroken overcast and 40 degrees. By 11 a.m., we had a rainstorm that segued into both hail and sleet. By 2 p.m., the clouds had broken and the winds picked up to almost 30 MPH. By 4 o'clock, the winds had died and the temperature hit 70. That is very much the exception (Thank Goodness!) but our summer ranges from about twelve weeks to, on occasion, three to four. As if the heavens were compensating for the brevity, we have among the longest days of any place in the continental US. A weird phenomenon called "light bounce" keeps Western Washington daylight until sometime after 10 p.m., for a lot of the summer. This is the already-set sun reflecting off the Pacific, hitting our atmosphere, and deflecting down onto us. That gives us a whoppin' seventeen hours of daylight, most days, and Washingtonians milk them for every drop.
Every single outdoor activity you can think of happens in the Bothell summer. The city's dozens of playgrounds are crawling with kids and adults, participating in both their own exercise regimens and organized activities sponsored by the city and county governments. Softball, volleyball, tennis, handball, outdoor basketball, flag football, lacrosse, and especially soccer leagues utilize Bothell's playfields on a daily basis and joining is as easy as calling the city's Parks & Rec Department and signing up. Open-air concerts are held at more than a dozen local venues, the most prominent ones at Chateau Ste. Michelle Winery, just three miles away, and Marymoor Park in Redmond, just six miles down the road. The 2016 roster at Ste. Michelle includes Don Henley, John Fogarty, Nellie McKay with Bobby Caldwell and Jonathan Butler, The Woodinville Wine Country Blues Festival, Earth Wind and Fire, Culture Club, Jackson Browne, Josh Groban, The Gipsy Kings, Steve Miller Band, Frankie Valli and The Four Seasons, Chris Isaak, Ray LaMontagne, Joe Walsh, Bonnie Raitt, and Tears For Fears – all of these practically in your Bothell back yard!
Real, actual ocean beaches are just over two hours away, by car, and all feature great dining, lodgings, boating, tours, sailing, and amazing sight-seeing, along with temperatures that typically run 3 to 5 degrees cooler than the interior. Cruise lines offer daily trips to Alaska, which is a totally different proposition in warm weather from the frozen tundra it is in winter. The most spectacular scenery in North America lies along these cruise routes and frequent stops let you sample the amazing native foods and a growing number of great craft breweries.
Those staying in the Seattle area have a choice of over 250 different festivals and events during the months of July and August, including, of course, our two professional baseball teams, The Seattle Mariners and their AAA affiliate, The Tacoma Rainiers, playing in one of the coolest stadiums in the Minor Leagues, Cheney Stadium. And, if the day does happen to get a tad too warm for you, rest assured that the evenings will bring temperatures down to a point at which a hoodie may be a real possibility. Summer in Bothell and its neighboring cities is a literal non-stop Parade of fun things to do, travel opportunities, and days that will give you all the time you need to explore, relax, play, and enjoy.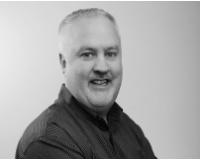 Author:
Troy Anderson
Phone:
206-940-2834
Dated:
July 15th 2016
Views:
321
About Troy: ~Married with 2 children ~Turned grey prematurely ~Fetish for all things Apple ~Urban chicken far...