Team Troy Tips For Home Winterization
We hate to say it, but the cold season is upon us. Team Troy has compiled a list of handy winterization steps you can take to increase your home's efficiency and keep you and your family safe this season.

1. Clean out your gutters: With this blustery weather we've been having, all those pretty leaves are going to wind up straight in your gutters. It is important to clean those out and other debris, especially before the temperature drops in the coming months. Water needs to be able to freely flow away from your house to prevent damage from freezing. It is also a good idea to check for gutter leaks and be sure your downspout drains away from your house to prevent foundation water damage.
2. Block leaks: One of the most effective ways to winterize is o simply block leaks around your house, both inside and outside. In order to locate the leaks, just walk around holding a lit incense stick to the most common drafty areas: recessed lighting, window and door frames, and electrical outlets. Then buy door sweeps to close spaces under exterior doors, and caulk or apply tacky rope to those leaky spots. Outlet gaskets can be installed in electrical outlets that share outer walls. On the exterior, seal leaks with weather resistant caulk. For brick areas, use masonry sealer, which will better stand up to freezing and thawing.
3. Re-insulate: If you get up in your attic and you can see the ceiling joists, you don't have enough insulation. A rule of thumb is one foot of insulation. You can layer on top of existing. If you are layering, do not use kraft finish, the kind with the paper backing, because it can cause moisture problems.
4. Check the furnace: You should turn on your furnace to be sure that is working. It is common to have a bit of an odor when firing it up for the first time. If it lasts for a long time, call a professional. It is a good idea to have furnaces cleaned and tuned annually. This will run 100 – 125 dollars. You should change your filters regularly throughout the winter. A dirty filter will impede air flow and decrease efficiency, or even cause a fire.
5. Repair ductwork: A home with central heating can lost up to 60% of its heat just through leaky ducts. These need to be well-insulated and well-connected. Repair pieces that are pinched and fix gaps with metal backed duct tape. They also should be vacuumed out once a year to clean out the dust, animal hair and other dander that gather and can cause respiratory problems.
6. Put up storm windows: It is time to take down the screen and put up storm windows, which provide an extra layer of protection and warmth for the home. These are particularly helpful if you have old single pane windows.
7. Sweep the chimney: It is best not to turn on your fireplace until your chimney has been properly inspected. It doesn't need to be swept every year. Wood stoves, on the other hand, do need to swept more than once a year. Cleaning should be performed for every ¼ inch of creosote. It can cause mortar damage and the metal damper to rot. It is also a good idea to get a protective cap for your chimney with a screen. To keep out the cold air, you should keep their chimney's damper closed when the fireplace isn't in use.
8. Reverse your fans: Many people don't think to do this, but reversing your fan from the summer operation can push warm air down and force it to re-circulate, keeping you more comfortable.
9. Wrap your pipes: A burst pipe caused by a winter freeze can be a nightmare. Before freezing hits, make sure the water hose bibs are shut of inside your house via turnoff valve, and that the lines are drained. Look for other pipes that may not be insulated or that pass through unheated spaces like garages. Wrap them with pre-molded foam rubber sleeves or fiberglass insulation.
10. Check your alarms: While you are winterizing, it is always good to check your smoke detectors and change the batteries if need be. Also check to see where your fire extinguisher is and see it if it still works. It is also necessary that you get a carbon monoxide detector, one per floor is what is recommended.
If you need any recommendations, Team Troy has a list of preferred vendors that can help you with any household projects, inspections or work on your home. Here is the list:
http://nwhomesearch.com/concierge/
or give us a call at: 206-504-3660.
*Excerpted from JD Models and Construction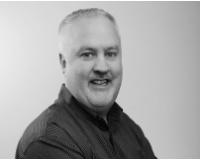 Author:
Troy Anderson
Phone:
206-940-2834
Dated:
November 7th 2013
Views:
2,369
About Troy: ~Married with 2 children ~Turned grey prematurely ~Fetish for all things Apple ~Urban chicken far...