The Backstory On Bothell
The landscape of the metro Seattle area features a lot of places where you'd reasonably expect a small town to take root and flourish. At first glance, the town of Bothell, just off the northeast end of Lake Washington, wouldn't appear to be one of those places. The entire city core is shoehorned into a fairly compact t-bone-shaped flatland that runs down from a long hill leading to the towns of Canyon Park and Mill Creek, the suburban buffer zone between Bothell and its larger northern neighbor, Everett. To the south, it's bounded by Normandy Hill and to the west it leads directly into the nearby Woodinville, known mostly for the fifty+ wineries within its borders.
But to the east lies the key to why David Bothell, in 1885, bought those first 80 acres that came to be his namesake city. Just three miles away lies the northernmost tip of the vast and shipworthy Lake Washington, the natural boundary between Seattle and all its eastern suburbs. Boats bearing supplies for those pioneering farms out past Woodinville had one way to get their goods to the local farmers: through David Bothell's land. Over his years on that acreage, Bothell gained a lot of neighbors, sold off some of his land to let them build homesteads, and was there to see the local postmaster name the village after him in 1888. It started as a small town and remains that today but has sprouted a lot of its own "suburbs" as it grew the only way it could: Up. The hills around the downtown core are home to over 30,000 residents, now, and the town, formerly saddled with severe growing pains, has now set out to reinvent itself – literally.
Downtown Bothell today is a totally different place than it was just ten years ago. State Route 522, which runs from northeast Seattle all the way to far-flung Monroe, used to hit a major bottleneck in Bothell. Downtown was quaint – a quaint mess – that begged for a revision that came far too slowly. But, starting in 2005, a plan was drawn up that calls for a total rebuild of the downtown core and the response has been nothing short of spectacular. McMennamin's, the landmark Northwest Brewpub chain, bought Bothell's old middle school and is building it out as one of their signature pub and inn destinations. Safeway has demolished an old, underperforming store and is building a lavish new market. Other businesses that had previously viewed Bothell as too congested to meet their needs have leased space in the ten new development projects and a virtual tidal wave of new restaurants, boutiques, furniture stores, markets, and lodgings are coming to completion here in the first days of 2016. A new traffic flow has already been completed and getting through Bothell today is a matter of maybe two minutes, rather than the 10 minute ordeal it once was.
For all that growth, though, Bothell remains what it is and always will be: a small town with a welcoming attitude. Residents can still enjoy the compact six-block old city where established restaurants, services, taverns, bakeries, ice cream shops, and other local businesses have continued on unchanged by the activity and occasional disruptions that swirl around them. It's a different kind of community for Seattle; one in which you actually can – and probably will – get to know your neighbors, make connections, have merchants smile and call you by name, and come to enjoy a leisurely stroll around downtown as a big part of your weekends.
At just a half mile from Seattle's eastern beltway road, I-405, Bothell is a fast twenty minutes from downtown Seattle and yet remains one of the most intimate, peaceful, welcoming towns in all of western Washington. Bothell is very much a Work In Progress, but a lovely, thoughtful Work that's turning out to be one of Seattle's best and most desirable suburbs.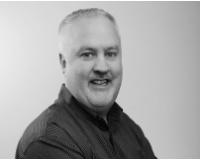 Author:
Troy Anderson
Phone:
206-940-2834
Dated:
February 5th 2016
Views:
276
About Troy: ~Married with 2 children ~Turned grey prematurely ~Fetish for all things Apple ~Urban chicken far...