The Crossroads
Bothell, Washington…is changing. Now, this minute and for the past three years.
For most of its history, Bothell was primarily known to Seattle area residents as a place where traffic traveling from Seattle's lake City neighborhood and Lake Forest Park bogged down on the way to Woodinville and Monroe. Bothell's downtown core was built along the Sammamish River, at exactly the spot that the original route from the Eastside to Everett – the Bothell-Everett Highway – ended at a T intersection, about fifty yards from the river. The heavy traffic coming south from Everett and Mill Creek created a bottleneck when it met the east-west flow from out of Seattle. Mile long backups were not uncommon, at rush hour, and even after the Eastside interstate loop, I-405, was built, traffic feeding off that just added to the problem. Fixing it turned out to be a massive endeavor. The land between that intersection and the river already had considerable commerce built on it, in the form of a small but quaint shopping center called The Bothell Landing. A public park rand behind that and right next to the water. When the first plan for fixing the bottleneck was proposed, a lot of locals went ballistic, claiming that the city and state were trying to ruin them by moving out their businesses. Even more locals who had no stake in the Landing objected, some because of the park and many because they worried that increased traffic flow would ruin the small-town character of Bothell. It was, to put it mildly, about a twenty year mess.
Finally, less than ten years ago, Bothell's city planners came up with a new layout for the roads and local commerce that managed (just barely) to satisfy everyone's concerns. There would still be commercial land available on the site of the old Landing but it would be reshaped and extended and have far better access than the old facility. Here in 2016, the roadwork is nearing completion and, to everyone's delight, it has actually reduced traffic flow in downtown because it simply work so much better. In addition, the city leaned on several existing businesses to shape up and renovate faded, crumbling buildings and rezoned the area to attract new businesses and development. The Oregon-based brewpub and lodging chain, McMennamin's, bought out the old Bothell High School building (formerly scheduled for demolition) and has turned it into a chic, new pub with several inn units and a conference/banquet center. Safeway, which had one of its oldest grocery stores in the middle of downtown, razed the old structure and has built a state-of-the-art gourmet market just a bit north of its old location. A weedy vacant lot that formerly served as a place where people tossed soda bottles and trash has now been repurposed for a small park and available space for new boutique shops. Developers, intrigued by the city's plan for opening up new residential blocks in downtown, have over 200 new condo units either completed or under construction.
And all of that is just downtown. Bothell's numerous office parks have become a beehive of bio-medical start-ups and relocated medical research firms, as well as a mecca for existing tech firms that need more space and better facilities. Just on the east side of I-405 from downtown, The North Creek Center is home to companies like AT&T, Google, United Healthcare Services, Valeant Pharmaceuticals, T-Mobile, State Farm, and General Dynamics. Gaming companies are scattered all over the area and smaller online businesses are almost too numerous to count.
Bothell is booming but…what does that do to that all-important small town character? So far, the answer is "Not much". Because of a great development plan and decades-long help from the state in planning this expansion, the basic feel and livability of Bothell is virtually unaffected. It still feels small and unhurried and intimate and, as long-time residents have watched the changes, they seem nearly unanimous in their approval. That old carpenter's adage about proper planning seems to have worked in this new era of Bothell's growth: "Measure Twice, Cut Once".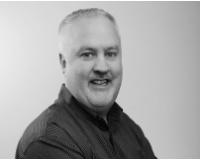 Author:
Troy Anderson
Phone:
206-940-2834
Dated:
June 3rd 2016
Views:
522
About Troy: ~Married with 2 children ~Turned grey prematurely ~Fetish for all things Apple ~Urban chicken far...