The Environs
It should go without saying that, if you're moving into a town somewhere near a larger city, you won't just be "living" in that one town. The surroundings are every bit as much a part of the character of a new home as your own street, your own neighborhood, and your own city.
Bothell, Washington, was originally conceived as a gateway community between Seattle and its colossal eastern waterway, Lake Washington, and everything to the city's northeast. The topography of the area shows Bothell situated in a narrow, flat bowl surrounded by hills and long, sloping inclines that naturally funneled those early settlers on a direct east/west route to the long, rolling hills of eastern King County. In its early days, everything going east went through Bothell, and communities popped up all around the tiny village like dandelions. Immediately to the east is Woodinville, a town of about 10,000 that's notable mainly for its stunning collections of wineries and wine tasting rooms, but also for one of the Seattle area's largest and most elaborate garden centers and nurseries, Molbak's, which occupies over five acres in the exact center of town. Woodinville's southern "suburb" is called Hollywood Hills and has become one of the truly chic wine and dining destinations in all of Washington. World famous Chateau Ste. Michelle is located there, just across the street from Columbia Winery, makes of the world's best-selling Riesling. Just behind Columbia is Januik/Novelty Hill, where Washington's legendary winemaker, Mike Januik, turns out some of the country's finest varietal reds, blends, and dry whites, along with making all the wines for his friend, Tom Alberg, who started Novelty Hill, one of the nation's most respected value wineries, back in 2000. Woodinville is a wine lover's dream daycation and its lovely, pastoral setting rivals Napa and Sonoma for charm and accessibility.
Just to the south of Bothell are Totem Lake, where one of the suburbs' largest medical parks is located. Totem Lake sits astraddle I-405 and has Evergreen Hospital Medical Center as its hub, around which sixty-one other medical practices cluster tightly. Just south of there, down I-405, is Bellevue, where Eastside shopping booms out with Bellevue Square Mall as its nexus and small boutiques, major retailers like Barnes & Noble, Precor Fitness, Thomasville/Henredon, Neiman Marcus, and Whole Foods within half a mile. Continuing south down 405 is Renton, home of the Seattle Seahawks and a fabulous, high-end shopping center, The Landing. Boeing also has one of its largest manufacturing plants in Renton, and neighboring Tukwila, boasts Simon Southcenter Mall and Seattle's first Ikea.
To the north of Bothell lies two small, quiet neighborhoods, Canyon Park and Mill Creek, both graced by small but bustling shopping areas, buffered nicely from neighborhoods that are as quiet as a country lane. Pressing northward, Everett is next, with the Naval Station Everett and its shipbuilding and quartermaster facilities, and a lovely small downtown core that rivals Seattle for both history and charm. Heading east again, we come to Redmond, headquarters of Microsoft, and arguably the computer gaming capital of the western hemisphere. Nintendo America, Wargames Seattle, FASA Studios, HipSoft, Hired Gun, Wild Tangent, Turn 10 Studios, and at least a dozen other gaming manufacturers, cluster in this small community of around 50,000, which increases to over 110,000 during daytime business hours!
And all of this – along with, of course, the vast cultural, business, dining, and shopping bonanza that is the city of Seattle – is all…less than 30 minutes from your Bothell doorstep. Staying home, in Bothell, is a wonderful way to spend a weekend. A stroll down to Alexa's Café, Amaro Bistro, The Den Coffeehouse, Countryside Donuts, or McMennamin's Anderson School Brewpub and Grill will always be a good time. But, for something a little different, a virtual world is right at your fingertips.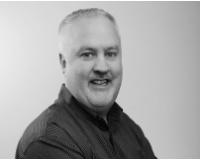 Author:
Troy Anderson
Phone:
206-940-2834
Dated:
March 10th 2016
Views:
675
About Troy: ~Married with 2 children ~Turned grey prematurely ~Fetish for all things Apple ~Urban chicken far...