The Food Of Bothell
A lot of people who move to the Seattle suburbs wind up searching only in The Big City for a place to take visiting relatives, friends, or business associates for a nice evening out and, yes, Seattle is one of the country's true culinary hot spots. But increasingly, as the 'burbs become more developed and tastes change, it's become very possible to find an experience in fine dining or even just upscale casual fare that will equal anything you'd find across the Lake, and nowhere is that more possible than in Bothell.
"Urban sprawl" is a concept that city planners in the eastern part of King County have worked hard to avoid, so, amid the bustling business and residential hubs of KingCo is a lot of open space, farmland, greensward, and elbow room. And in those areas, what you mostly find in and around Bothell…is food.
For those of us with a sweet tooth, downtown Bothell is home to one of the Seattle area's most obscure and wonderful experiences: the fried and baked treasures of Countryside Donuts. Countryside is run by an intensely-welcoming Cambodian couple, Youkhun Taing and his wife, Sokngim Lim, whose family members seem to rotate in and out as staff. But there is nothing come'n'go about what's in the racks. These pastries seem to melt in your mouth and show the shocking attention to detail that the two lavish on every item. Turns out, Cambodia is a big donut culture and the translation to America is somewhere past "Yum!" and into "OMG!" About six doors down in the same building is Julio's Restaurant, a thoroughly unpretentious Mexican eatery that elicits comments from diners on the order of "No Tex-Mex, pure authentico!" and "…some of the best Mexican food I've had since leaving southern California!" The funny thing is that neither of these places in at all high profile, which means that wait times are minimal, while food quality is Maximum Overdrive.
Small casual eateries abound in Bothell but it's quite possible to find that "Dress to Impress" atmosphere, too, within a quick ten minute drive from your door. One of the nation's top-tier restaurants, the legendary converted farmhouse known as The Herbfarm, is less than five minutes from downtown Bothell. The kitchen at Herbfarm was run, for decades, by James Beard Award winner, Jerry Traunfeld, and his successors haven't missed a beat. One of the country's most comprehensive wine cellars, a broad and eclectic menu, intoxicatingly romantic atmosphere, and service that is thoroughly professional but also warm and welcoming make The Herbfarm – and its casual-dining brother, just across the driveway, The Barking Frog - Destination Dining for any visitor to the Seattle area. On a slightly less grand scale, Bothell's own The Preservation Kitchen, also sits in a converted farmhouse, less than two minutes from downtown, up on a hilly plateau and surrounded by trees and flowers and their own herb gardens. Preservation combines unique rethinking of familiar recipes with daring new ideas, a top-flight local-regional beer roster, superb wine list, and cocktails that rank among the Seattle Metro's best. For dining al fresco in Eastern King County, The Preservation Kitchen is very hard to beat.
If you're sensing a theme of farm conversions, here, you're onto something. As recently as the 70s, the Bothell-Woodinville area was primarily farmland and it's in an old, immaculately-preserved dairy barn, just no Bothell's
northeast shoulder that this farm/dining nexus reaches its zenith. Russell's Restaurant is the unfussy name of one of Washington's most interesting dining experiences. Built in two old milk barns at the northern end of the Samammish Valley, Russell's is the creation of Russell Lowell, legendary chef and raconteur, who nightly holds forth on life and food in a beautiful space that includes a lovely, homey downstairs dining room, just below a loft that's the stuff of fairy tales. A huge, soaring vaulted ceiling rises a full 25 feet above a long, hardwood events space that has become one of the Northwest's most sought after wedding destinations. It's hard to describe just how romantic and other-worldly an evening in Russell's wedding loft really is but thousands of people will try to tell you and all the comment is wildly positive. Just for a semi-casual dinner, Russell's a must-see evening out. For wedding receptions, it's just about unmatched.
Very little is left out of the Bothell dining mix. Northwest icon, McMennamin's Brewpubs, just opened a new location in the converted Anderson School, smack in the heart of downtown and serve up their rock-solid beer offerings with superior pub-grub and a ton of atmosphere. Just down the road in Woodinville, Bunnell Family Cellars offers up the wine equivalent of the brewery scene, with a gorgeous, upscale fine-dining menu, charming ambience, and some of Washington state's best wines, served in flights that makes the wine experience every bit as compete as the meal.
It would be far easier and quicker to name the types of cuisine not available to residents of Bothell than to name everything you could be eating here. Suffice it to say, if you like to eat out, you can literally go years without repeating yourself and almost every place you try will deliver amenities, charm, and expertise in equal measure.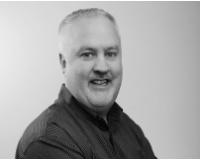 Author:
Troy Anderson
Phone:
206-940-2834
Dated:
March 1st 2016
Views:
375
About Troy: ~Married with 2 children ~Turned grey prematurely ~Fetish for all things Apple ~Urban chicken far...