The Home Affordable Refinance Program Explained
The Home Affordable Refinance Program (HARP) is down to its last year, expiring in December 2015. For those of you who haven't heard of HARP, it was first announced in February 2009 as a part of the stimulus plan enacted after the economic recession. Essentially, HARP enabled those who were "underwater" (i.e. they owed more on their home than the house was worth) on their homes the chance to refinance.

Prior to HARP, most homeowners who had lost value were not able to take advantage of the historically low interest rates because they found themselves in a situation where their loan-to-value now exceeded 80%. Normally, this would mean that they would incur new PMI (Private Mortgage Insurance), which would be an added cost in their monthly payment.
When the government launched the Home Affordable Refinance Program, it included a clause which allowed homeowners to refinance without incurring new PMI. Homeowners who had initially made a 20% downpayment, for example, but had since lost that equity could refinance without having to pay PMI, despite their current loan-to-value. HARP reached 1 million households from 2009-2011, 1 million in 2012, and yet another million took advantage of the program in 2013.
If you want more information about home refinancing or mortgage information, check the Team Troy
finance
section.
You might still be eligible for HARP - here are the minimum eligibility requirements and the program's
website
has even more information:
The mortgage MUST be owned or guaranteed by Fannie Mae or Freddie Mac
The mortgage MUST have been sold to Fannie Mae or Freddie Mac on or before May 31, 2009.
The mortgage CANNOT have been refinanced under HARP previously unless it is a Fannie Mae loan that was refinanced under HARP from March-May, 2009.
The current loan-to-value (LTV) ratio MUST be greater than 80%
The borrower MUST be current on the mortgage at the time of the refinance, with no late payment in the past six months and no more than one late payment in the past 12 months.
You have a reasonable ability to pay the new mortgage payments.
The refinance improves the long term affordability or stability of your loan.
Through 2013, home values have climbed and many homeowners are no longer "underwater." They have recovered home equity and the need for HARP has waned. If you want to know if you home has recovered in value, use the free Team Troy
home estimator
.
In fact, the average LTV (loan-to-value) improvement, indicating recovered equity, is happening all over the U.S. Here in Washington, LTV has improved 10%. Team Troy is here to help you save money, whether that means selling your home for top dollar or helping connect you with lenders that can facilitate a refinance. Give us a call today: 206-745-3457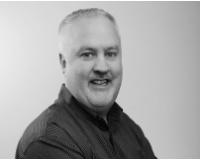 Author:
Troy Anderson
Phone:
206-940-2834
Dated:
September 9th 2014
Views:
580
About Troy: ~Married with 2 children ~Turned grey prematurely ~Fetish for all things Apple ~Urban chicken far...