The In Crowd And How To Join It
Some of us are just not joiners. We get nervous in crowds; feel uncomfortable and uncertain when meeting new people…all of which is perfectly normal. But many of us who feel that way don't take advantage of one of the best and most low-impact ways to ease into a new environment: clubs and societies.
Clubs, interest groups, societies, and collectives offer a newcomer to the Kirkland area a way to get in while still blending in; a quick, easy, accepting atmosphere in which you can be a part as soon as you like or remain apart until you're ready. As opposed to making friends through work or getting to know nee neighbors and hoping you have anything in common, you know you have common ground with members of an interest group before you set foot in the door. It helps take the focus off of the Me and put it on the Interest, the shared passion. And it's hard to imagine anywhere in the country in which there are more sheer numbers and variety of clubs and groups than in Seattle and its suburbs.
Go to google and search, as we did, "Clubs and Societies in Kirkland, WA". The results will stun you. Just as a quick overview of that first page of listings, we find out one thing loud 'n' clear: If you work in the any part of the computer or technology industry, my friend, you have just hit the Motherlode. Among the ongoing, listed meet-ups from Page One of Google: Named after the fathers of science fiction, Jules Verne and H.G. Wells, Verne & Wells in Kirkland, WA is a members-only club for geek professionals in the style of the old 18th century gentlemen's club. The inspiration for Verne & Wells was a conversation between friends who lamented the lack of social venues dedicated to geek culture and professional geeks. V&W has their own facility, at 733 7th Avenue, in Kirkland, and monthly dues cover a broad variety of game-geek events, contests, and shared interest activities; The Eastside Astronomical Society; The mammoth, 4,000-member Cascade Free Group Rides, a bicycle club that sponsors and organizes rides throughout this hugely cycle-friendly region; a classic car club called Seattle Anti-Freeze, named for the mythical local phenomenon, "The Seattle Freeze", which holds that Seattleites aren't really friendly (a completely discredited notion!)
There is also a mammoth meet-up group for computer programmers, Puget Sound Programming Python, or "PuPPy"; Appy Hour, a 2,000+ group for app developers; Urban On a Budget; Seattle Seniors Coffee Club; a meet-up for Seattle-area female professionals, Seattle City Girlfriends; one of the largest clubs in the American West, Pacific Northwest Hiking and Backpacking Group, with over 12,500 members; a self-described "hard-core egghead" meet-up, papers We Love @ Seattle; the aptly-named Seattle Data Geeks; Over Forty Single Hikers & Adventurers, who describe themselves as "596 Outdoor Slackers; and, for those who just want to hang out and have fun and meet folks over some of our insanely-find local craft beers, wines, and artisan spirits, Happy Hour Group, "5,211 Friendly Socialites".
That's ONE Google page and these are not even all the listings on that. Chances are if you're into a special interest – no matter how obscure – you'll find a bunch of like-minded Seattle area devotees who share that interest. There is even a local chapter for folks who like to dress up as animals and hang in packs, "Fur Life", which – here in devoutly-eccentric Seattle and its environs - turns nary a head as roving gangs of Crash Bandicoots, Wile E. Coyotes, Teenage Mutant Ninja Turtles, and Winnies The Pooh set out for happy hour or gather for a rousing game of "Trivial FurSuit". Acceptance is one of this area's greatest virtues and, as most Kirklandites came here from Someplace Else, inclusion is given just as gratefully as it's accepted. More than almost anywhere else in the US, in and around Kirkland, there really IS Something For Everybody.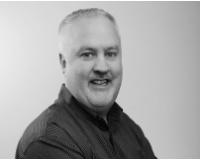 Author:
Troy Anderson
Phone:
206-940-2834
Dated:
April 12th 2016
Views:
434
About Troy: ~Married with 2 children ~Turned grey prematurely ~Fetish for all things Apple ~Urban chicken far...